The Jam's "Going Underground" featured prominently on the soundtrack of my childhood. My mum's favourite band, the Jam would have her bouncing around the sitting room miming air guitar to it, vowing that she wanted it played at her funeral. I'd always found this joke hilarious – that is, up until around two years ago, when the prospect of my mum dying was no longer a far-flung thought exercise reserved for imagining ironic soundtracks.
Mum was diagnosed with a rare form of cancer called Pseudomyxoma Peritonei, also known as PMP Appendix Cancer. She underwent extensive surgery to remove a number of diseased organs and received Hyperthermic Intraperitoneal Chemotherapy at the Mater Hospital, Dublin, in August 2017. The life-saving operation had included the removal of her right colon and partial removal of her rectum. She was left with a colostomy: a surgically created opening, or stoma, in the abdomen. This allows for the removal of bodily waste into a pouch known as an ostomy bag. Unfortunately, mum's condition is incurable, but thankfully she is now stable and back to belting out mod classics in between ad breaks.
Mum's love of experiencing live music took a backseat at the height of her health struggles. But when she discovered that her former "future husband" Paul Weller (sorry dad), formerly of Jam fame, was making an appearance at the Trinity Summer Series, tickets were promptly booked. It was her first concert since taking ill, and she was brimming with excitement yet also anxious about ensuring her medical needs would be met.
ADVERTISEMENT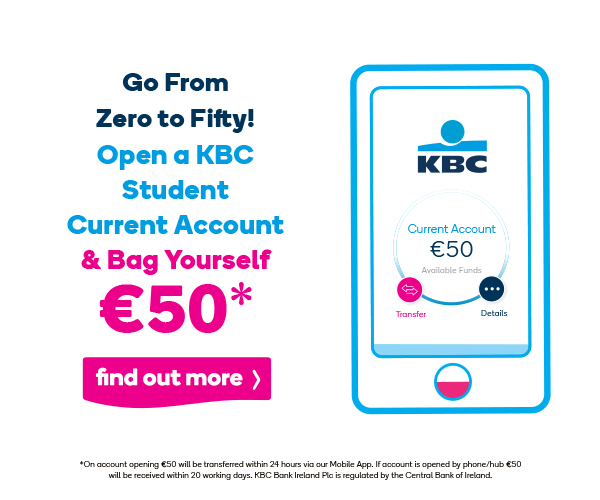 Unfortunately, mum's condition is incurable, but thankfully she is now stable and back to belting out mod classics in between ad breaks
Those who use an ostomy bag need to use accessible toilets to accommodate a change of the ostomy bag. They also need more space to organise medical supplies, and accessible toilets offer more privacy to the user. Mindful of the standard of public toilet facilities at outdoor events, mum emailed the event's organisers, MCD, prior to the concert to ensure there would be no issues with her accessing the necessary facilities. She was assured that she had nothing to be concerned about.
This did not turn out to be the case.
Halfway through the concert mum realised she needed to use the toilet facilities. She approached a female member of the security team and, asking for directions to the accessible toilets, was politely pointed in the correct direction. When approaching the accessible toilet area, my mum noticed they were located behind a fenced off area and that there was an attendant manning a barrier. She approached the attendant and told him she had a medical condition and required access but he refused her entry. She reiterated that she had a genuine medical need and was horrified when he looked her up and down and asked: "What's wrong with you?" He said he'd been told to only allow access to people in wheelchairs and, to add insult to injury, made a sarcastic show of looking behind her for a wheelchair that was clearly non-existent.
Upset, humiliated and frustrated, mum asked to speak to the attendant's manager. He pointed towards the stage, saying she could find the manager "somewhere over there". Taking into account the size of the crowd, and her increasingly urgent need to use the accessible toilet facilities, she decided that she wasn't in a position to spend time looking for the manager and pleaded once more for access. She opted to inform him of her disability was due to living with a cancer diagnosis and that due to cancer surgery she used an ostomy bag. She told him in no uncertain terms what that was. She was aware that she didn't have to disclose personal medical information but felt under duress to do so given the circumstances. She was still refused access.
Mum left the area, returned to the original female staff member and informed her of what had happened. This security team member apologised for her colleague's behaviour and accompanied my mum back to the area where she ushered my mum in. By the time this was all over, mum had missed a good part of the concert, but she decided to draw a line under it and try to enjoy what was left of the night.
To add insult to injury, the security guard made a sarcastic show of looking behind her for a wheelchair that was clearly non-existent
Unfortunately, her ordeal did not end there. Mum attempted to once again use the accessible toilets at the end of the concert and expected to breeze through considering the earlier incident. She saw there was a different attendant manning the entrance so informed him she had a medical condition and needed access. She was disgusted that he too directed her to the "other" toilets. She informed him that this represented the second time she had been denied access, and thinks he may have realised his error, but by that stage she was so fed up that she just walked away.
The sole purpose of the night should have been celebration. Celebrating a lifelong friendship with my godmother who had travelled from Scotland for the event, celebrating the music that characterised their formative years; celebrating the very fact that mum was able to go out and appreciate live music. Instead, the night was marred by the discriminatory attitudes of members of the security team at Trinity Summer Series. The whole experience left mum feeling disappointed, embarrassed and uncomfortable. She did not expect to encounter discriminatory behavior from a member of the event's security team. The whole ordeal tarnished an occasion that was meant to be very special.
Since the concert, the manager of Eventsec – the company in charge of security at the Summer Series – and MCD's customer care manager have both contacted mum to apologise for the incident. She has also spoken with the head of events of Trinity's Commercial Revenue Unit (CRU), who understood the situation was unacceptable but advised her that MCD was responsible for contracting the security company.
This incident has highlighted a need for MCD and EventSec to take more responsibility to ensure their staff are fully trained in all aspects of disability awareness. There is an argument that says that the incident constitutes legal discrimination, as cancer is classed as a disability in Ireland under the Equal Status Act. However, accommodating people with additional needs shouldn't be a box-ticking exercise, undertaken primarily to fulfil basic legal requirements. On top of the issues with acquiring entry, the accessible toilet at the Trinity Summer Series did not have feminine hygiene receptacles or waste paper bin, so there was nowhere to dispose of any used ostomy bags. Companies running events, like MCD and EventSec, have a duty of care towards event attendees with additional needs.
The whole ordeal tarnished an occasion that was meant to be very special
Aside from the shortfalls of event organisation, the incident also demonstrates an attitude of ignorance prevalent in society regarding hidden disabilities. The treatment mum received was consequent of a preconception that somehow disabilities must be visible. Invisible disabilities are disabilities, and more public awareness is required to dispel ignorance on the subject.
In terms of a potential practical step that could be taken, implementing a measure similar to the UK's Radar Key scheme has the potential to vastly improve the experience of those who require the use of public accessible toilets. In the UK, those who need it are provided with a single key that can open many accessible toilets across the country, thereby eliminating the need to ask for entry. While it is unfortunate to have to rely on such steps to combat ignorant behaviour, such a measure would have spared mum the ordeal she experienced at the Trinity Summer Series.