At 18 years of age, Jordanne Jones already boasts a filmography that would make many an actor jealous. Since her breakthrough performance in Frank Berry's I Used to Live Here (2015), the Tallaght native has gone on to appear in the RTÉ series Resistance and Rebellion and has recently starred in the 2019 film Metal Heart. Last week she was listed as a Star of Tomorrow by British publication Screen International. Notable actors who previously made the list include Benedict Cumberbatch, Emilia Clarke and Emily Blunt.
Jones's passion for cinema took hold in her youth and some of her earliest childhood memories are of her watching films with her father, who she describes to The University Times as a "film buff". Jones' demeanour is sincere, but her earnestness is frequently ruptured by her self-awareness and more playful, humorous side. When reminiscing about watching films with her dad she starts laughing: "It always sounds so cheesy when I say it out loud but for as long as I can remember I wanted to be an actor."
Before her screen debut in I Used to Live Here, Jones had no previous acting experience. Her mother, Lynn Ruane, noticed that there were auditions being held in their local community centre and casually mentioned them to her daughter. Jones recalls attending the audition with a few friends: "We were just going to go for the laugh but when I got in there, I became dead serious. I wanted the role and somehow I got it."
ADVERTISEMENT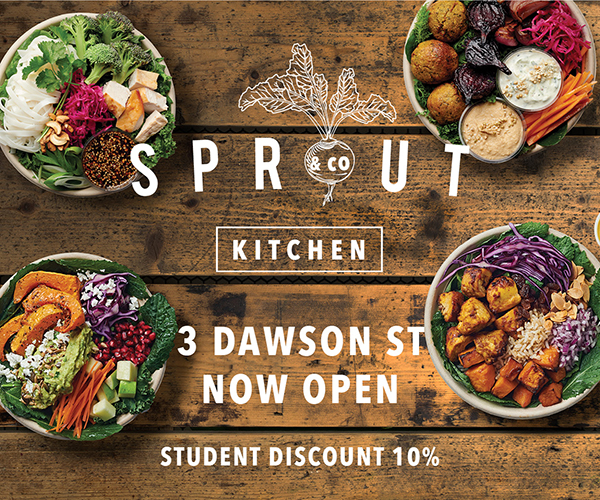 In I Used to Live Here Jones plays Amy, a 13-year-old struggling with the loss of her mother. Upon seeing her community's outpouring of love towards a suicide victim, Amy herself begins to contemplate suicide. Jones acknowledges the difficulties inherent in such a role but feels that the importance of such issues necessitates their depiction. "I was only 12 at the time, so it was a lot to take on, but issues surrounding suicide and mental health are just too important and they need to be discussed. I come from a working-class area and it's important for me to try and tackle some of the problems which these areas face."
These issues resonate deeply with Jones and she speaks candidly on such topics. "I've become more open about this recently but I've just decided that it's best that I speak about these things because of their importance. Around the time of filming I was suffering with my mental health. I had a big dip going into my teens, but I realized that by playing the role of Amy, someone who was suffering with her mental health, that I could play out my emotions on screen."
I come from a working-class area and it's important for me to try and tackle some of the problems which these areas face
For Jones, the experience was a healthy one. "I realised then that acting is very therapeutic. It became an outlet for me and that's why it remains important to me now. I think acting has made me more self-aware." In a craft founded upon assuming alternative identities and donning different masks, Jones asserts her own authenticity within a series of selfhoods: "I don't try to play a character but rather a version of myself within the circumstances."
Jones admits that it can be hard to juggle both her career and her studies "but I couldn't not do acting. The hardest thing is having to turn down roles you really like because the schedule is too long and doesn't match up with college". Suddenly her tone changes and she begins to laugh at herself. "I don't want to complain anymore and say 'Oh, poor me' – I'm doing the thing I love and I'm in Trinity, which is a beautiful university, so it's the best of both worlds really."
Jones most recently appeared in Metal Heart which, as a comedy, was a welcome change of pace for her – though this only became clear in retrospect. "I initially thought Metal Heart was a lot darker in the script", she concedes, "but once you start filming the world starts to evolve into something you never thought it could be. It was a real challenge for me because it was me stepping outside of my comfort zone".
I don't want to complain anymore and say 'Oh, poor me' – I'm doing the thing I love and I'm in Trinity, which is a beautiful university
Before Metal Heart, Jones's roles tended toward the dramatic rather than the comedic but she herself feels that it required her to hold these two modes in equilibrium. "There are important things in the film – me dating an older man, my character's journey – that need to be taken seriously so I couldn't be too comedic. I feel that my character helps to keep the balance between serious and comedic. I did get some laughs in the cinema, though." The experience has instilled in her the confidence to be more adventurous going forward. "It's definitely pushed me to do more and consider roles I perhaps wouldn't have before."
Jones sees her fame as a means by which she can get her voice heard. When I ask her what issues are particularly important to her, Jones instantly mentions class. Jones feels that she was fortunate in that her mother provided her with an inspirational example of someone from a working-class background who achieved great things in spite of the obstacles before them.
Jones's mother, Lynn Ruane, came to Trinity through the Trinity Access Programme, served as President of Trinity College Dublin Students' Union (TCDSU) in 2015/16 and since 2016 has been a Senator for the University of Dublin – the Trinity constituency. Jones remembers how her "mam was bringing home conversations that not many people in my area were being introduced to or taught about. My mam somehow broke that barrier but I don't like that she's considered an exception. I would like to see more working-class teenagers and mature students come to Trinity college and feel like they belong here".