Around 1,000 people, including a small cohort of students, braved the rain today to join the second-ever Trans Pride Dublin protest.
Students were represented by a small delegation from the Union of Students in Ireland (USI), as well as a handful of representatives from various colleges across the country.
Protesters gathered at the Garden Remembrance, where they heard speeches from trans rights activists and trade union officials, before making their way down O'Connell St. They then turned left at the quays, marched across the Rosie Hackett Bridge and stopped at Merrion Sq, where a makeshift stage had been set up.
ADVERTISEMENT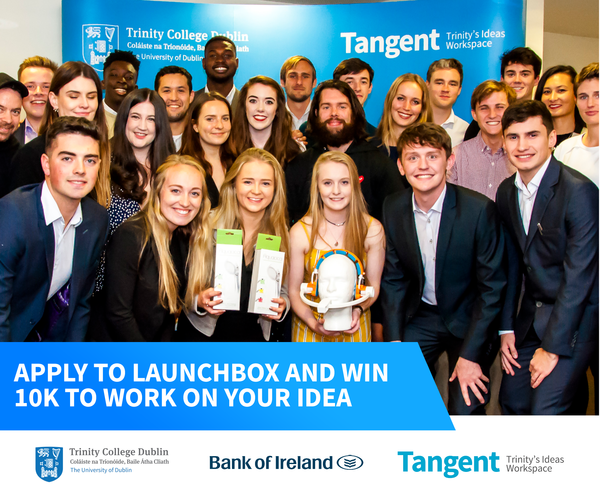 TCDSU did not send a delegation to the march. In an email statement to The University Times, TCDSU President Laura Beston said: "We are terribly disappointed that the team were unable to make it to Trans Pride this weekend. We support all students who are marching today, in particular those affected by the many issues that face trans people in Ireland today."
"Trans pride is incredibly important for many of our students and it's important that we listen to what they need", Beston said.
The protest, dubbed "Break the Binary", was organised by Trans Pride Dublin.
Marchers, untroubled by the insistent drizzle, chanted: "We will not be quiet, Stonewall was a riot" and "Pride is protest, don't forget it".
Speaking to The University Times at the march, USI president Lorna FitzPatrick said: "We would like to ensure that there are policies in place for students to be able to identify as who they wish tio identify as within their university."
She said that the union would also like to "ensure that there is an informed consent model in healthcare rather than what we currently have, which is a really old-school system that puts an awful lot of pressure on the individual themselves".
On their march, activists passed by a Rally for Life truck that had been set up on the quays as part of the pro-life rally also occurring in Dublin today. Light boos rang out as crowds passed by the truck.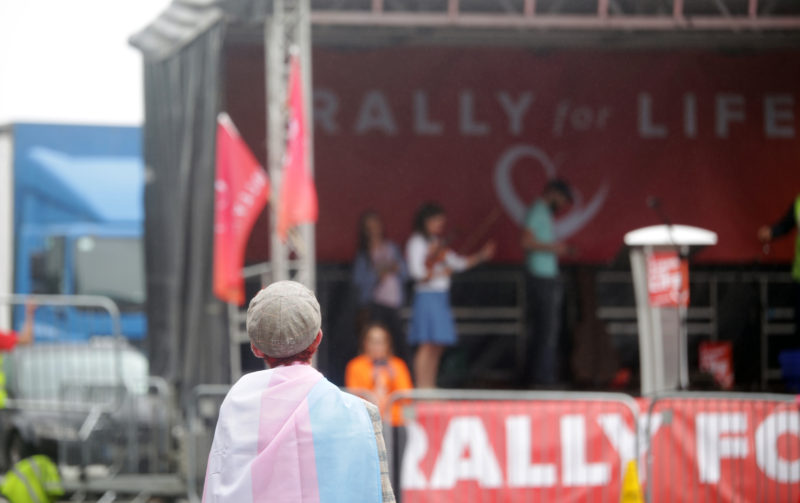 Speaking to The University Times, UCDSU President Joanna Siewierska said: "We want to see the gender recognition bill implemented, we want to see proper healthcare for trans young people and we want to see sex education that covers queer sexuality, LGBTQ+ health issues in our schools."
Last week, UCDSU announced that it was in negotiations with the college to potentially offer Pre-Exposure Prophylaxis (PrEP) medication – which significantly reduces the risk of contracting the Human Immunodeficiency Virus (HIV) – free of charge to students.
Speaking about the negotiations, Siewierska said that "at the moment, the conversation is between the HSE and various organisation so we are waiting for the plans to come out from Simon Harris".
Also at the march was Roscommon artist Joe Caslin, famous for painting the iconic marriage equality mural on George's St in 2016.
Speaking to The University Times said that he was attending the protest because "the trans community are the ones that are taking a lot of the heat… so it's important that we stand beside them".
In a speech at the Garden of Remembrance, Susan FitzGerald, a regional co-ordinating officer with the Unite trade union, called on unions to play a more central role in the fight for trans rights. Unions, she said, must "to do more to help break the binary, to do more to secure full rights and respect for trans people".
A recent study carried out by the British Trade Unions Congress found that 7 out of every 10 employees who were part of the LGBT community had been sexually harassed in the workplace. A third of these employees did not report the incident to employers.
---
Orla Murnaghan and Emer Moreau also contributed reporting to this piece.