Students today joined a small group of Extinction Rebellion activists to stage environmental protests – including lie-downs and traffic roadblocks – on the streets of Dublin, amid calls for more action from the government on the climate emergency.
Around 30 activists erected temporary traffic blocks on different streets around the city, after occupying the National History Museum this morning for a "die-in", or lie-down protest.
The actions represent the beginning of a week of climate action in cities around the world, called Operation Mushroom, organised by international environmental group Extinction Rebellion.
ADVERTISEMENT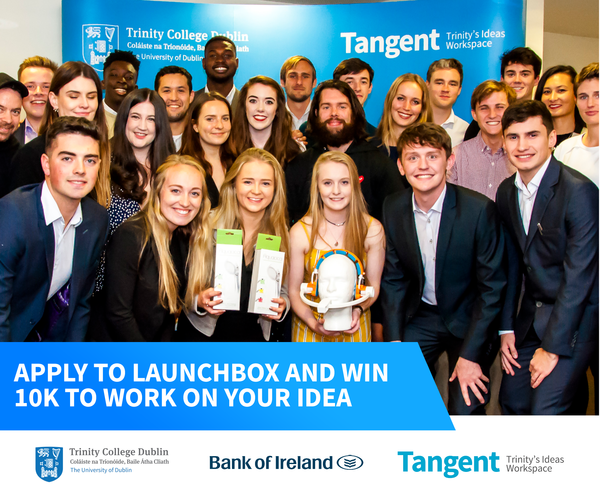 Protestors chanted: "The climate is changing, why can't we?" and "no more coal, no more oil, keep out carbon in the soil".
Speaking to The University Times, Amy Heatley, a Trinity student attempting to co-found a Trinity branch of Extinction Rebellion, said: "What we're trying to achieve here today is to get the message out there and get people mobilised for the rebellion week in September."
"It's really important for students to get out and to mobilise, because it's going to directly affect our future", she said.
Conchúir Ó Radaigh, a Trinity student and leading member of several activist groups around Dublin, told The University Times that the aim of the actions was to "bring temporary disruption that pales in comparison to the massive disruption to human life and society that climate change and the environmental crisis pose".
"From a student point of view, I think it's quite clear why we're here", he said. "The gauntlet has been laid down by secondary school students around the world. It's time for us to step up to the plate now."
Protestors also staged a die-in on Grafton St this morning, where those present heard that "we are, as a species, on the cusp of an extinction-level event".
"Mankind is in serious, serious trouble", one speaker said.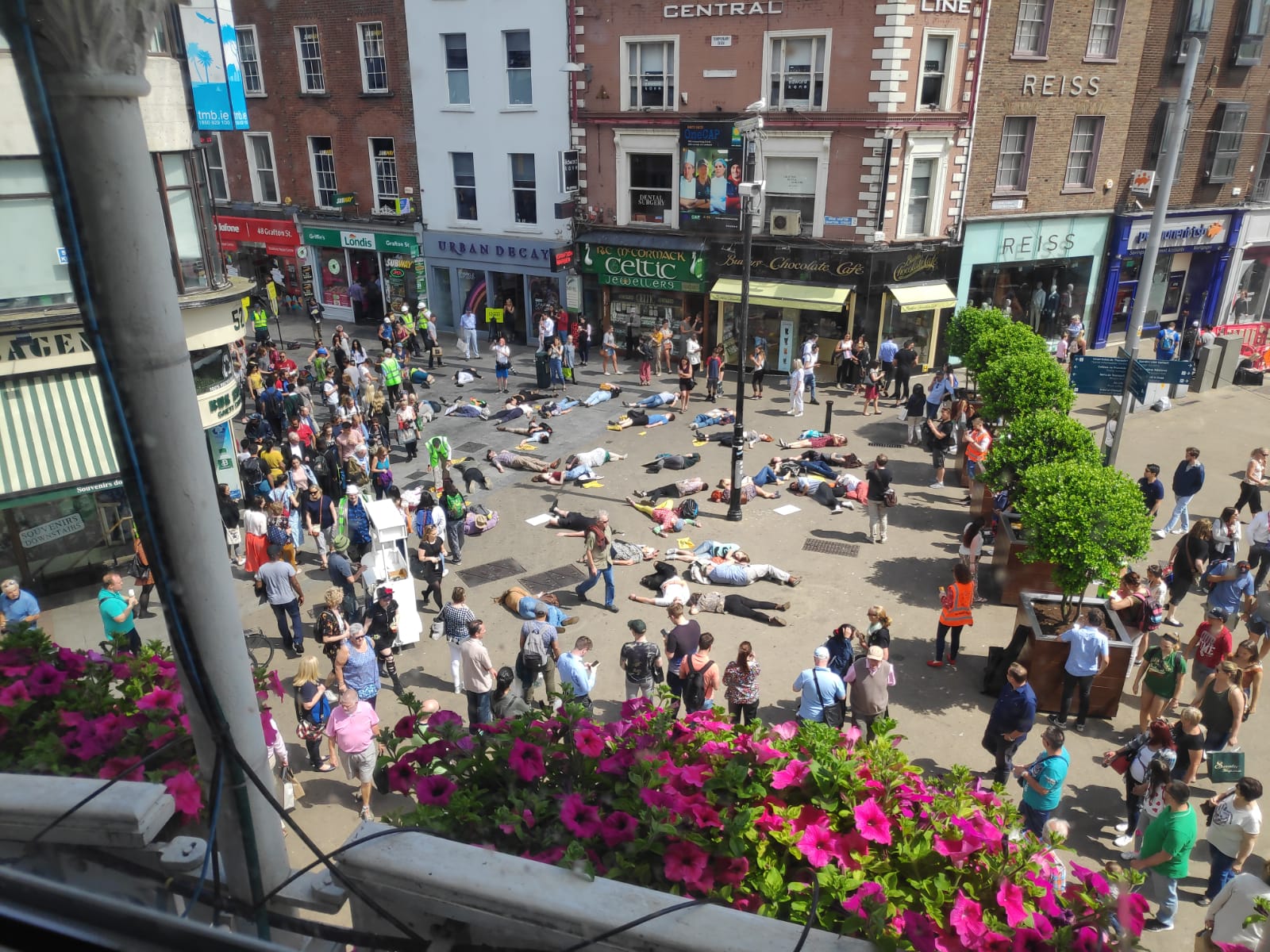 Today's protest took place two months before a worldwide week of climate action organised by Greta Thunberg – the 16-year-old Swedish environmental activist who has been nominated for the Nobel peace prize.
In March 2019, students of all ages took to the streets of Dublin to fight against government inaction.
At the time, speaking to The University Times, Síona Cahill, then-President of the Union of Students in Ireland (USI), said: "What we're witnessing today is a phenomenal surge of youth activism in relation to climate change and climate action in Ireland."
"The Union of Students in Ireland are proudly standing in solidarity with huge numbers – unprecedented numbers – of schools and secondary schools from across Ireland who are gathered here today in Dublin and there's local actions happening around the country", she said.