By the time Ailbhe Kelly made her way to Rio de Janeiro in 2016 for the Paralympic Games, she was no stranger to international competitions. After competing for Ireland in the World Championships in 2015, Kelly thought she would be fully prepared for what she expected to be "a bigger version" of the same thing. But the biggest stage of the sporting world was more than she could have envisaged.
"It's so hard to be prepared for it", Kelly says. "Everyone's just gearing towards this one thing and it's just massive – it's so much bigger in scale than any other competition." At the first of what will hopefully be many Paralympic appearances for the swimmer, Kelly competed in both the 100-metre and 400-metre freestyle events, as well as the 100-metre backstroke race.
Her family also made the trip with her, travelling to Brazil to give the event a much-needed semblance of normality. Kelly's pre-race nerves have died down considerably in recent years, which makes sense given that she has been racing at her sport's highest level since she was a teen. The Paralympics sped by for Kelly and before she knew it she was back in school having missed a month of her leaving certificate year.
ADVERTISEMENT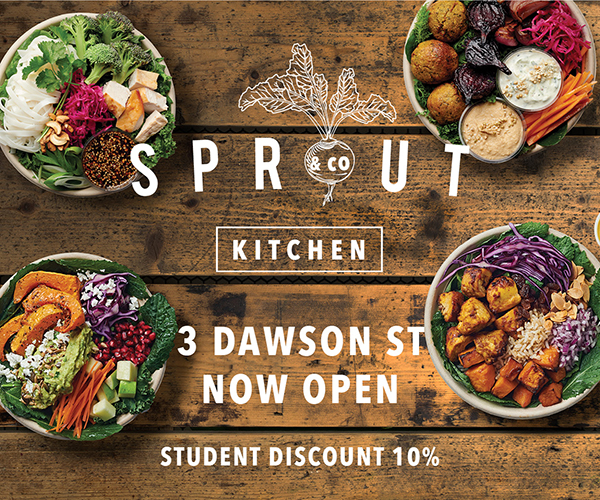 "I remember thinking I almost wished that I could back to just before the games had happened at all", she says. The transition from swimming to academic life has never been easy for Kelly, although she had already experienced it when juggling her junior certificate with training for the 2014 European Championships in Eindhoven. "I even just found it difficult to get back into the regular routine again", Kelly tells me, though coming back to training following her month-long rest helped her to "refocus" and get back to studying.
Balancing those two worlds has been a challenge that Kelly has faced from a young age, training every day in the pool from her second year of school. "I'm a bit of a perfectionist, so I wasn't going to sacrifice school grades", says Kelly, who believes that having a "big circle" that can provide support through challenging training schedules is crucial for any athlete. Pointing to her coaches and Trinity's sports scholarship program, Kelly says these supports have been vital to her ability to return seamlessly to student life following competitions such as the most recent European Championships, which took place in her home pool in Dublin last summer.
Kelly also credits her teammates from both the National Aquatic Swimming Club – where she trains with former Paralympic medallist Dave Malone – and the Irish squad for pushing her to her "absolute limit" and keeping spirits high throughout gruelling training sessions. Despite the individual nature of swimming, the "friendly team atmosphere" that both teams have is crucial to each individual athlete's success – "if someone's a bit down after a race, it's nice to have your team there to pick you back up".
Almost immediately after her training resumed following Rio, Kelly's focus shifted to the next Paralympic Games in Tokyo, "resetting the four years again" to prepare for her second trip to the contest. Before then, the World Championships will be her last chance to compete against top-class talent before facing off against them on the biggest stage, though Kelly will first have to qualify for this squad at the Irish Open.
I'm a bit of a perfectionist, so I wasn't going to sacrifice school grades
Kelly, a European studies student, does not train with Dublin University Swimming Club due to the specific requirements of her training. Kelly suffers from arthrogryposis, a weakness in her lower limbs, but she does intend to represent Trinity at future events. The flexibility offered by the scholarship programme, she says, allows her to continue her own training independent of Trinity, but she adds that her goal is to line out for the College at intervarsities.
Kelly's start in swimming came at an early age when her parents enrolled her in a class with her brothers to learn what they saw as a valuable life skill. She quickly took to the sport, her natural ability allowing her to beat her siblings in the pool. And although she quickly rose through the ranks of her swimming club thanks to the specialised coaching of Malone, Kelly is quick to mention that she was particularly fortunate to find a nearby club with a trainer involved in Paralympics Ireland, the country's National Paralympic Committee. "I was really lucky that in my local swimming pool, Dave was there and he knew all about paralympic swimming. Had that not been the case, I don't know that I would ever have gotten this far."
Her parents' encouragement proved to be essential at an earlier stage, with her first-ever class proving inaccessible due to the exercises that particular coach had the learning swimmers carry out. "But I was lucky in that my parents were able to pay for me to have one-on-one lessons. Not everyone is able to do that", says Kelly, who strongly believes that such additional costs are not a necessity. "It's just all about education, as it is with most issues."
I was really lucky that in my local swimming pool, Dave was there and he knew all about paralympic swimming. Had that not been the case, I don't know that I would ever have gotten this far
Kelly's first long-term coach, who was inexperienced in paralympic swimming when Kelly first came to her sessions, learned to focus on her specific training requirements from Malone and has now become the Irish Paralympic swimming operations manager. Knowledge of the sport is growing, thanks in part to the recent Dublin-based European Championships. With the recent founding of a development squad, allowing younger promising swimmers to get the specific training needed to bring their talents to the next level, the profile of Irish Paralympic swimming is certain to grow both nationally and beyond. And equally importantly, the squad gives more certainty to the future of the team: "It's good to see that when some of the older swimmers eventually retire, there's new people coming up to fill their shoes."
For now, Kelly is focusing on balancing her studies with training for the World Championships in July, but she is keeping an eye on the following year's ultimate challenge. She will be looking to place closer to the podium and reach the final heat in Tokyo in her events, which she narrowly missed out on in Brazil. Still much closer to the start of her career than the end of it, Kelly is certain that she has room to grow still. "I think they say you peak when you're 23 as a swimmer, but obviously that's different for everyone. But there's definitely lots left in the tank."