Former Vice-Provost Prof Chris Morash has been announced as the new Chair for the judging panel of the International Dublin Literary Prize 2020.
This role will see Morash, who completed his three-year term as Vice-Provost earlier this year, preside over the judging panel for the award worth €100,000, the largest single prize in the world for a novel published in English.
In a press statement, Morash said of the award: "It is the only literary prize where the nominations come from other libraries, from New Zealand to Zeeland in the Netherlands; from Canada to Canberra. In this respect, the Dublin City Libraries are a global hub for libraries all around the planet; this is a global culture in its best sense."
ADVERTISEMENT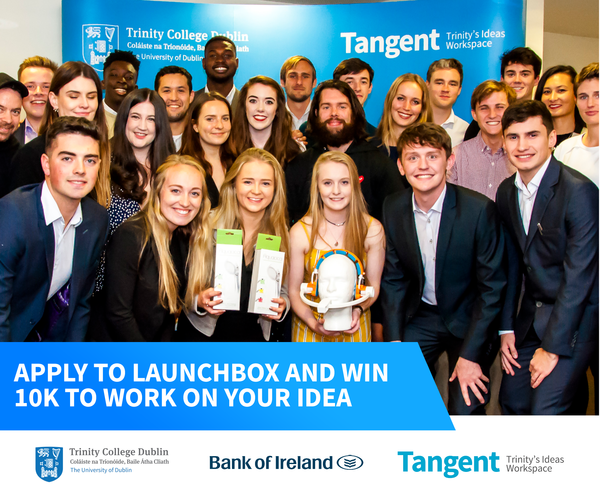 Prior to taking on the role of Vice-Provost, Morash was the inaugural Seamus Heaney Professor of Irish Writing at Trinity, and also served as head of the School of English. On stepping down from the position as the Provost's second-in-command, Morash's research focuses on WB Yeats and Dublin as a city of literature.
As Vice-Provost, Morash oversaw the implementation of the Trinity Education Project, and chaired many of the university's key committees, overseeing undergraduate and postgraduate education, quality and the student experience.
However, during his term, Morash came under fire for his part in the introduction of a supplemental exam fee that sparked student protests and captured the attention of national media. The €450 fee was introduced as part of a proposal to introduce modular billing, whereby students would be able to repeat just one or two modules instead of repeating the whole year.
Protests were organised across campus, and culminated in an occupation of the Dining Hall, which drew national media attention. Explaining the decision at the time on RTE News, Morash said: "It is worth noting that the decision was taken to make the system fairer rather than to generate money. In fact, this set of measures will cost the university around €200,000 every year." After days of protest, the College eventually reversed the fee.
At a reception held to mark the end of Morash's term, Provost Patrick Prendergast paid tribute to the "instrumental" role Morash played in College life.
"Chris's superlative quality", Prendergast added, "is that he is calm and considerate of others, and that has been extremely appreciated on Board and on Council".
Prof Darryl Jones, who recently finished his term as Dean of the Arts, Humanities and Social Science (AHSS) Faculty, said of Morash: "I remember sitting in Council watching Chris talking us through the various aspects of the Trinity Education Project for the 10,000th time, and thinking – 'no-one else could do this'. So thank you".
Prof Jürgen Barkhoff, a professor of German and Vice-Chair of the Executive Board of the Coimbra Group of European Universities, has been appointed as Trinity's new Vice-Provost.