Forget crane counting: if you need a stringent litmus test to verify that the boom is indeed well and truly back, look no further than Dublin's nightlife. To the casual observer, it seems as if new bars are cropping up sporadically around the city and its peripheries.
This network can at times be somewhat alienating to both the seasoned, cocktail-sipping southside native and the country blow-in seeking a decent pint. But fear not. This system may have just found its new, honest and pure beating heart – a place that will restore the magic to Dublin's nightlife.
Take centre stage, the Cauldron. Nestled on Essex St, tucked away beneath the Liquor Rooms, its prime location in Temple Bar means this venue is hidden in plain sight. This optical illusion, of course, is the whole point. This isn't your average Dublin dive – it's a fantasy-themed cocktail bar, designed to ensnare its customers in a world of magic, dreams and mixology.
ADVERTISEMENT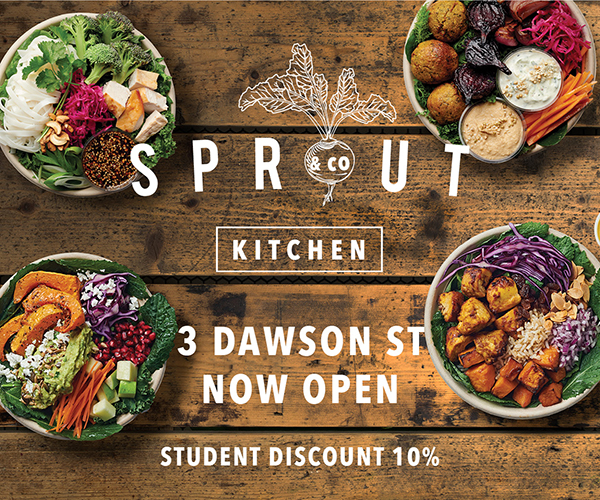 Matthew Cortland, the co-founder of the Cauldron, is conscious of how unique his bar is. In an email to The University Times, Cortland explains the origins of the phantasmagoria-infused experience. "We are just geeks trying to bring magic to life", he says, before clarifying that the venue is not affiliated with any particular movie or book franchise.
Having run highly successful pilot venues in New York, London and Edinburgh for over a year, Cortland decided it was time to spread the magic to Ireland. "Our team is building a creative and innovative product and are excited to be able to share it with people all over the world", he explains. He says the project began in Dublin: "I was living in Dublin as a George Mitchell Scholar and working at a tech startup down in Ranelagh."
Cortland explains what exactly is on offer to patrons here: an almost two-hour mixology class to brew up some witchy cocktails, using a medley of magic wands paired with cutting-edge science and technology.
The bar is best visited at dusk: the closer to the witching hour, the better. After walking up the winding alleys of Temple Bar and entering through grand double doors, I was handed a long ivory wand, "imbibed with magic" to assist me in my potions classes. It was impossible to resist the temptation to wave it around recklessly above my head and scream "Stupefy!".
Descending into the cellar, I was expecting a grim Elizabethan dungeon. But much to my delight, the mouth of the cavernous hall opened up into a mesmerizing space full of potted faux leafy greens. Decked out in our inky wizarding robes, our first task was to solve the riddle of the unlit lamp at our work station. After many failed attempts at wand-whacking and incoherent spell-casting, we solved the puzzle and watched the room flood with an amber aura as the lamp magically illuminated. I think my first wizarding endeavours were worthy of a passing grade.
Then it was finally time for our opening cocktail from the Magical Menagerie. Excitedly, I chose the Last Stoneybatter Unicorn. My potions master escorted us around to the bar, where I was faced with what looked like a taxidermy unicorn head mounted on the wall. "Wave your wand", my potions master whispered, "and wish for your drink". I did as I was instructed, holding my glass up and hoping for the best. I watched in awe as the unicorn head began to spew a sticky crimson liquid from its mouth, each droplet hitting my glass with a satisfying clink. The taste was deliciously sugary, thanks to the undertones of lemon juice that never threatened to overpower the vodka. The Angostura bitters certainly tickled and stung the edges of the mouth, more reminiscent of a gently-spiced winter warmer than a summer refreshment, especially when twinned with its afterbite of red wine and peach brandy.
Next, it was time to make our own brew: the Transfiguration Toniq. Vials of indigo butterfly serum and herbs were tossed into a glass canister. The mystery concoction was then stirred clockwise eight times. My potions master then added in the final drops of the volatile manticore venom, and we watched silently as the cauldron flared up in a cloud of haunting white smoke. It was pure magic. Placing my glass onto a stand, I waved my wand, praying for a miracle, and like clockwork, it lit up beneath me. It shimmered, transfiguring from a captivating lapis lazuli to become a halcyon fuschia pool. Pressing the glass to my lips, I gave a small yelp: the drink was blood-chillingly cold.
Lost Thyme, however, was a herbal brew that really let the sparks fly. As we ground up our aromatic herbs and other mysterious ingredients with a pestle and mortar, this experiment felt like hands-on wizardry. Although its spiced-up flair could be easily accredited to its rum base, the citric overtones completely dominated each sip. I could almost imagine myself lounging on a beach in Bora Bora, drink in hand. How, I wondered, could this possibly be topped?
The only thing that I would highlight is that tickets for this experience are €35 on off-peak nights, perhaps a little steep for students. This might typecast the Cauldron as an ideal destination for special events and payday outings, although, in my opinion, this price is worth every penny. True to form, every experience was a perfect execution of mixology, delighting the senses at every twist and turn. With possibly the friendliest and most enthusiastic staff I have ever met, I found myself deeply enmeshed in the web of escapism that Cortland and his team had woven imperceptibly around me.