Choy-Ping Clarke-Ng says they "didn't have the confidence to perform at all" when they appeared in a live installation, My Little China Girl, at the Trinity Fringe Festival in 2017. Two years on, Clarke-Ng's remarkable journey will see the English and sociology graduate stage a new play, called Where Are You From and co-directed with fellow Trinity graduate Grace Morgan, at the Abbey Young Curators festival in August.
Speaking to The University Times, Morgan says being selected for the festival – a brand-new venture by Abbey directors Neil Murray and Graham McLaren – was "something that neither of us expected to negotiate so soon after graduating". As part of the festival, curated by Martha Knight, Luke Casserly, Allie Whelan and Colin Smith, Morgan and Clarke-Ng will stage their show on the Abbey's Peacock Stage on August 9th.
Morgan speaks enthusiastically about the opportunity. She mentions the "great rapport" existing between her team and the young curators themselves, strengthened by the fact that they "are all experiencing this first together".
ADVERTISEMENT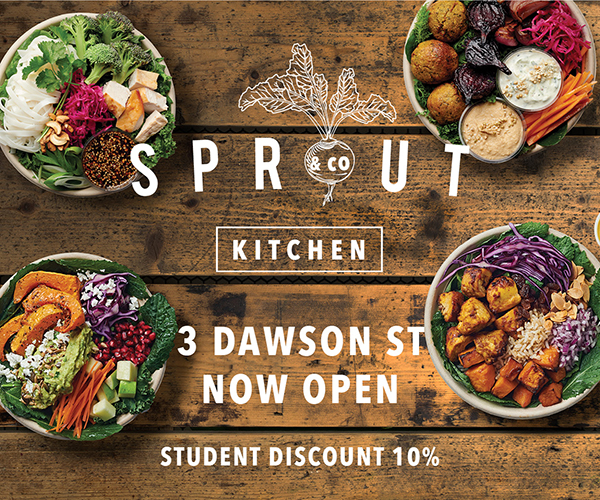 Race is usually a subject people choose to ignore totally or turn into a bad punchline
Fashioned from the same wealth of feeling that inspired My Little China Girl, Where Are You From explores racialised identity and racism with a fine focus on first-hand – or "real voice" – perspectives. Clarke-Ng's artistic choices are motivated by their frustration at the lack of conscientious, empathetic portrayals of race and racism in mainstream theatre. "Race is usually a subject people choose to ignore totally or turn into a bad punchline", they say. "There are an increasing number of plays about migrants, but rarely from an actual migrant perspective." Clarke-Ng acknowledges the value of artists who seek artistic inspiration outside of the neat realm of their own lived experience. However, "in the case of underrepresented and marginalised identities", they believe "it is crucial that real voices are given a space first and foremost".
But things weren't always so simple for Clarke-Ng. They describe the acute sense of incompletion after 2017's Trinity Fringe: "I knew I wanted to do more." Shortly afterwards, Clarke-Ng returned to their father's roots, spending a summer in Hong Kong. In retrospect, they say, this became "a summer that really changed" their perspective, and solidified the subject of their next personal performance.
Despite how big your 1pm [50 minute] directorial debut in Players may seem at the time, at the end of the day we're not saving lives
For Morgan and Clarke-Ng, though, August will not mark the stage debut of Where Are you From: they watched it take shape in February at Dublin theatre festival Scene and Heard. The opportunity incentivised Clarke-Ng to form a tight team of theatrical talent to carry the production. Many are stalwarts, both past and present, of DU Players. Morgan commends the opportunities Scene and Heard affords artists for self-reflection and re-assessment: "It definitely forces you to confront the work and allows you to see the wood from the trees."
The directorial duo then turned to various art forms for creative influence. A pivotal point of influence is Clarke-Ng's visual arts background, which precedes their first encounter with theatre. Today's production, in Clarke-Ng's words, retains "little nods to this world and to the world of performance art". Morgan says the pair "have become disillusioned with how the majority of our information is consumed today. There's something very satisfying about watching a performer commit to actually doing 'the thing' in real life". The interdisciplinary nature of the work is highlighted by the fact that Clarke-Ng's own visual art pieces will be displayed in the Peacock foyer during the show's run.
Despite their high-brow breakthrough, Clarke-Ng and Morgan recognise their theatrical roots in Trinity, DU Players and DYT. Morgan offers a particularly charming anecdote: "Players taught me that despite how big your 1pm [50 minute] directorial debut in Players may seem at the time, at the end of the day we're not saving lives. If things go wrong or it doesn't go the way you wanted, that's okay too."