Brian O'Mahony, discussing his training regimen for the Connemara 100 – a 100-mile race taking place this Saturday – has a tendency to say things like the following with a completely straight face: "There's only an ambulance every marathon, so if you're halfway through a marathon and you start running into trouble, you're in trouble."
Having completed multiple marathons over the past number of years to raise money for Pieta House, O'Mahony has now taken on the collosal task of the ultramarathon to raise mental health awareness in Ireland. Tomorrow, he will start in Clifden at 6am with a two-man crew in a follow car – including friend and fellow mental health advocate Charlie Butler – for 24 hours of running.
O'Mahony booked his place for the race in March, and has since undertaken a training schedule that included running over 150 kilometres per week in an effort to prepare for the gruelling road race ahead of him. "On one day, I ran for 10 hours purely because I was so scared of not being able to finish", he tells me a week before the race. "I was in bits after that. I hopped in the shower and the water around me was just red."
ADVERTISEMENT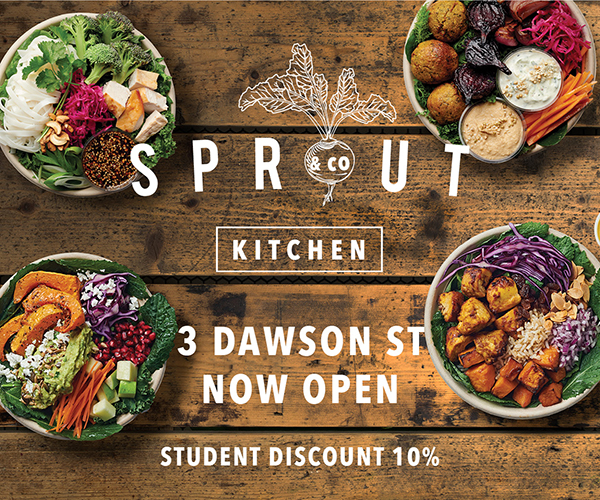 O'Mahony took part in his first long-distance event in 2017, running in the Dublin City Marathon with Butler. However, he's careful to stress that Saturday's event will be a very different experience. "A marathon, you try to do it and you try to go without any injuries … the ultramarathons are not going to be like that. You're going to get messed up."
It can help you in the moment, but it can't solve underlying problems
O'Mahony took up distance running following a talk in secondary school from musician and former athlete Niall Breslin, who emphasised the positive impact it had on his mental health. "I always find that it's a good way to flush out the system", he says.
Focusing on the simple task of tackling the next kilometre helped O'Mahony to break his cycle of anxious thoughts, preventing him from going down an "anxiety-driven path". He adds that there were times, particularly at a younger age, when he used running as a "crutch" too often: "It can help you in the moment, but it can't solve underlying problems."
His extreme training sessions became a particularly serious issue as O'Mahony's mental health deteriorated through secondary school. He picked up several concussions in a single year on the rugby pitch, where he says he was "out to get hurt". But with the support of his friends and guidance counsellor, who helped him talk through his own mental health struggles, his battle with anxiety subsided over time.
Since then, O'Mahony has sought to normalise the discussion of mental health, particularly among young people in Ireland, through his fundraising for Pieta House, and through Tribe. Tribe is a fundraising and awareness initiative launched by O'Mahony, Butler and their friends, in an attempt to prevent third-party costs from reducing their charity donations. The initiative is growing steadily, with regular blog posts on their website documenting young people opening up about their own struggles with mental health. Inspired by these stories, O'Mahony says that he is now ready to share his own journey. "I realised that there's so many people that would read it and go, 'I'm the same as that'", he tells me.
I'll always be exercising, but I'm kind of sick of running at the moment
His running sessions now feel drastically different to his training years ago. He says he no longer has to finish the race for his "own personal satisfaction".
"I'll always be exercising, but I'm kind of sick of running at the moment", he laughs. This ultramarathon, he says, will be the last marathon he runs for a number of years.
Along with helping his own mental health, O'Mahony quickly realised that these endurance tests offered a powerful metaphor for engaging with his own mental health: "The main message is just to keep persevering through it, and keep forward momentum going." The seemingly insurmountable task of seeking to improve his mental health was the most difficult part of taking the steps necessary to do so, O'Mahony says – much like the "hundred miler", as he refers to the race. "It is really cliche, it's true. But I hope it resonates with some of the lads I know, because there's a lot of people I know that I'm very worried about."
Growing up in a school that focused on sport, where an ethos of "toughening up" and playing through injuries can often be deeply ingrained from a young age, O'Mahony says that it was particularly difficult to be open about mental health. "I suppose that kind of mentality can progress over into just everyday life, where you think, 'grit your teeth and keep going', as opposed to telling people about it." But he has seen steady progress, particularly within his own close group, with an effort to normalise discussions surrounding mental health "as opposed to just telling lads to be 'braver'".
"It's really hard to be the first one", he says. But once the first conversation happens in a group, O'Mahony says that the relief is overwhelming, as is the outpouring of support that comes over time. "It's amazing how many people I would never have imagined have messaged Charlie and I to tell us about their own mental health struggles." Through Tribe and a number of other awareness-raising initiatives, O'Mahony and his friends are looking to make the first step easier, opening up discussions about mental health within friend groups and paving the way for more young people to take care of their own mental wellbeing.