Demand for STEM degrees were the clear favourite for Trinity's CAO applicants this year, seeing higher points increases than any other faculty.
Demand for courses in health science remained high, while demand for degrees from the schools of business and law was mixed.
17,920 students, a fifth of all CAO applications, put Trinity on their CAO application list, with 3,335 offers for Trinity courses made today.
ADVERTISEMENT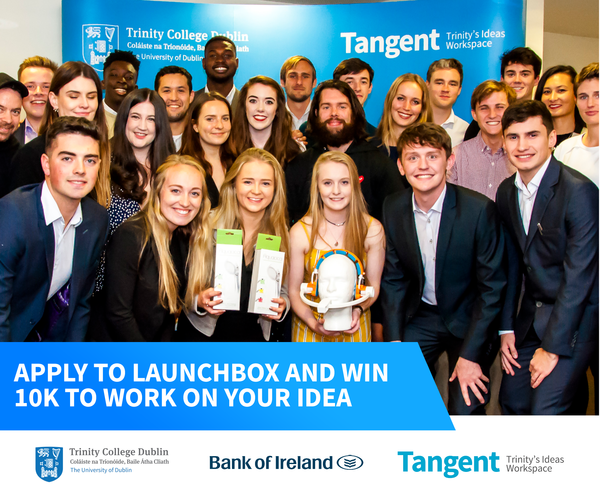 After falling by 93 points last year, computer science with a language bounced back strongly with a 106-point increase from 350 to 456. A degree in computer science by itself increased from 444 to 467.
Engineering, a course that has steadily increased in popularity in recent years, saw a points hike again, from 488 to 497. The points for mathematics also increased from 534 to 566.
The most significant change in the points for health science degrees was that of occupational therapy, which increased by 14 points to 521. Pharmacy increased from 555 to 567, while medicine dropped by one point to 730, and dental science saw no change.
In a press statement, Vice-Provost Jurgen Barkhoff congratulated students who had received a CAO offer.
Barkhoff promised the College "will provide you with the best of teaching and support to help you continuously develop and fulfill your full potential both academically and personally".
This year is the second year of Trinity's overhauled general science degree, which requires applicants to pick one of four strands instead of specialising later in their degree. Geography and geoscience saw the greatest change, up 22 points to 435. Biological and biomedical sciences went up from 509 to 520, and physical sciences increased by one point to 510. Chemical sciences fell from 507 to 499
While BESS climbed 11 points to 520, most of the courses comprised of business studies and a language saw a decline in points. The exception was business studies and Spanish, which went up by one point to 518.
Applications to Trinity's global business course rose by nearly 40 per cent, with the points increasing from 555 to 566. Earlier this year, Trinity's new €80-million Business School opened.
There were also increases in the Arts, Humanities and Social Sciences (AHSS) faculty. History, at 531, went up 25 points. Psychology increased by 22 points to 565 points. This is the first year that students no longer have the option of studying psychology as a joint degree with another humanities subject.
Philosophy, political science, economics and sociology, at 566, saw an increase of three points. The points for law saw no change at 533.
This year, the first round of offers was released earlier than usual, after a landmark ruling from the High Court determined that the appeals system was unfair and unfit for purpose.
As always, the subjects of leaving certificate results and the points race have dominated the media in recent days. Twitter users expressed outrage yesterday after two Fine Gael ministers, speaking to prospective university students, weighed in on the funding crisis in higher education.
Minister for Higher Education Mary Mitchell O'Connor suggested that students check if they are eligible to receive a grand from Student Universal Support Ireland (SUSI) if they are struggling to pay their rent.
The maximum amount a student can receive from SUSI is €3,000, after their tuition is paid. Last month, The University Times reported that just 8% of student accommodation in Dublin costs less than €8,000 per year.
Lorna Fitzpatrick, the president of the Union of Students in Ireland (USI), responded on Twitter to the minister's comments, saying that "SUSI doesn't come close to covering the cost of getting an education".
The same day, Joe McHugh, the minister for education and skills, suggested that students who are priced out of Irish universities should consider "other stepping stones to careers".
Peter Kavanagh, a Dublin City Councillor for Clondalkin, said on Twitter that "ITs shouldn't be seen as a consolation prize for those who can't afford Dublin universities".
Earlier today, The University Times reported that University College Dublin (UCD) had more first-preference applicants than Trinity from the CAO's preliminary round.
In recent years, the gap between the two universities in the world rankings has narrowed. Trinity has been falling in the rankings for a number of years, dropping out of the top 100 for the first time in 2018. UCD now stands at 185th place, with Trinity at 108th.
73,034 people applied to the CAO by the February 1st closing date, according to figures released by the body earlier this year. This represents an increase of 391 (0.5 per cent) applicants from the previous year.
The deadline for accepting round one offers is Friday 23rd August at 5.15pm. The second round of offers will be released on August 28th.