Warning that Ireland was on the precipice of a full-blown education crisis, Trinity College Dublin Students' Union (TCDSU) today told the Minister for Higher Education that college fees must be reduced by €500.
Officers from the union met the Minister today to discuss a range of issues affecting third-level students. The meeting mainly revolved around issues of student accommodation and increased college fees.
As well as calling for a €500 reduction in the student contribution fee, TCDSU requested an extra €26 million for the SUSI grant to subsidise students who face longer commutes to college.
ADVERTISEMENT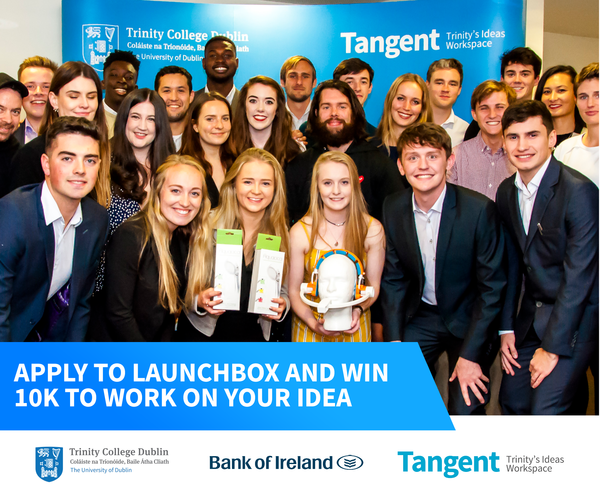 In a press release, TCDSU President Laura Beston said: "When we took office in TCDSU, we pledged to work to represent students on the ground and ensure that we would do everything in our power to aid what is currently an extremely poor situation."
"Students are paying over €800 per month for rent and the second highest fees in Europe. In order to fund this, students are missing important classes to work."
"This is unacceptable as far as we are concerned, and we look forward to seeing what the Minister does to follow up with the information she was given today."
TCDSU Education Officer, Niamh McCay, said in a press release: "It was important for us to sit down and talk firsthand with the Minister about the issues faced by our students, both in Trinity and nationally."
"We are positive that the Minister left today more aware of the issues students are facing on the ground, and that the wheels are set in motion for change."
Last week, Mitchell O'Connor courted controversy after suggesting that students who could not afford accommodation use their grant to cover the cost of rent. Mitchell told leaving cert students that she was "very disappointed" that third-level institutes had raised their rent costs. "What I would say is there are SUSI grants available. Up to 48 per cent of our student population avails of SUSI grants", she said.
Users on Twitter pointed out that the maximum monthly stipend a student can receive is around €600. This week, the average cost of monthly rent in Dublin reached a record high of €2,000. The University Times recently reported that less than seven per cent of purpose-built student accommodation developed in Dublin since 2016 is available for less than €840 per month.
This week, a survey of 445 students revealed that 55 per cent of students are skipping lectures for paid work. The survey also found that 75 per cent of students need to work during the academic year to handle the rising costs of college.
---
Aisling Marren also contributed reporting to this piece.