Trinity student and mental health advocate Brian O'Mahony yesterday finished a 100-mile ultramarathon with a time of 23 hours and 46 minutes.
O'Mahony participated in the Connemara 100 race to raise funds for Tribe, an organisation he co-founded to raise funds and awareness for Pieta House.
Speaking to The University Times today, O'Mahony described the race as "one of the worst experiences of my life".
ADVERTISEMENT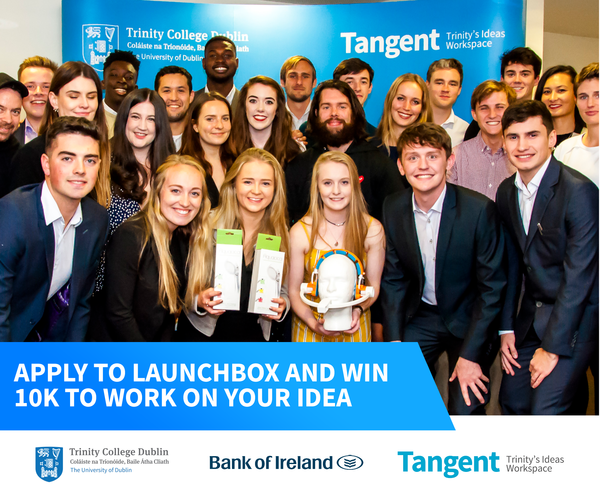 "After like 10 hours your body starts going into panic mode", he said. "I couldn't digest food anymore."
The race began in Clifden at 6am on Saturday, with O'Mahony finishing in 17th place at 05.46am the following day. 24 competitors finished the race.
"I started hallucinating towards the end", he added. "I only got, like, four hours' sleep the night before. So in 72 hours I only got a little bit more than four hours' sleep."
At the time of publication, O'Mahony's endeavour had raised €5,610, with a goal of €7,500.
Writing on the Tribe blog, O'Mahony said of the race: "I will more than likely start hallucinating, tear a few ligaments, enter early stage kidney failure and there's also a slight chance I could go blind for a while … yes, it's stupid I know, but look, it's for charity."
"I really am breaking myself here, so if you could throw a bitta cash towards Pieta House for me, it would be greatly appreciated", he added.
Tribe is an initiative that aims to raise funds and awareness for Pieta House, with an aim to prevent third-party costs that reduce the amount of money the charity ultimately receives. Tribe hosts a variety of events as well as selling merchandise to fundraise for the suicide prevention service.
O'Mahony, a business student, suffered from social anxiety as a teenager, and first took up running after musician and mental health advocate Niall "Bressie" Breslin gave a talk in his school. Breslin explained that exercise helped him to manage his own anxiety.
He went on to compete at provincial and national level in 100-metre and 200-metre sprints. In 2017, he participated in his first long-distance event, the Dublin City Marathon, with one of his Tribe co-founders.
He is currently in the process of deferring his final year to focus on Tribe and the company he co-founded in LaunchBox, Trinity's summer programme for early-stage startups, with Charlie Butler, another Tribe co-founder.