Genes determine whether your eyes are blue, whether your hair is brown, whether your blood group is O+. They make us us. Now, scientists believe that genomic research could help find cures for a range of terminal illnesses.
Scientists are ecstatic about the potential of genomic research. In his office at the Smurfit Institute in Trinity, cancer epigeneticist Prof Adrian Bracken explains to me why genetic research is such a big deal: "If you had a cohort of patients with familial breast cancer, you might be able to compare their DNA with an Irish 'reference genome'."
"You could then find unique variants present in the Irish population compared to, let's say, the French population." He says that this comparison would allow you to more easily identify the variants that caused the cancer.
ADVERTISEMENT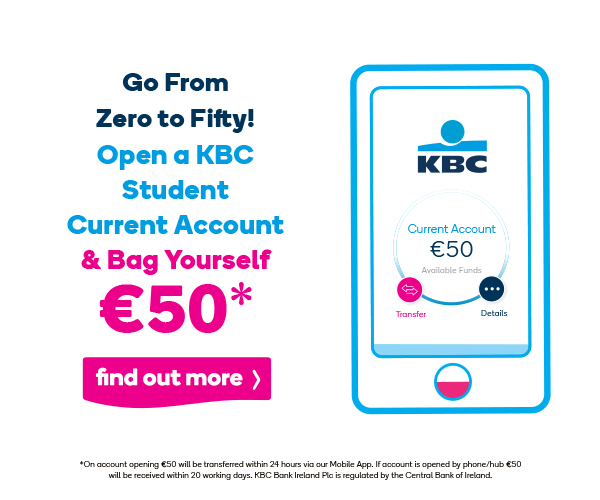 In an email statement to The University Times, Matthew Campbell, a professor of genetics at Trinity and director of the Neurovascular Genetics Research Group based in the Smurfit Institute of Genetics, echoes Bracken's enthusiasm: "Genetic data can be incredibly useful in the drug discovery and target selection process."
"Obviously it will be context-dependent based on what disease is being studied", Campbell writes, "but having access to well-phenotyped patient populations as well as DNA is incredibly valuable and major pharmaceutical companies worldwide are interested in gaining access to such datasets".
But, according to academics, private corporations are holding back cutting-edge discoveries by hoarding people's genomic information, leaving academics in the dark.
To make the most of genetic research, academics need as much information on genes as possible. At the moment, however, that much-needed information is being gifted to a state-funded private company, Genomics Medicine Ireland (GMI). GMI is building a database of genomic information – sequencing the genomic information of people in Ireland, determining the whole genetic code of individuals and then anonymising it with a unique numerical tag.
Scientists and researchers are increasingly worried, however, about private companies getting their hands on sensitive data about people's genes. To fund GMI's €600-€800 million genetic database, which is made up of DNA from volunteers, the data is sold to pharmaceutical companies and will only be made available to the Irish health service after a year or two. Meanwhile, Irish researchers can only access portions of this data through collaborating with GMI on research projects.
According to academics, private corporations are holding back cutting-edge discoveries by hoarding people's genomic information
Private companies now increasingly have a monopoly on genomic research, and access to a massive genomic database. This sounds like the plot to Blade Runner, but GMI argues that Ireland is lagging behind in genomics and the price tag for catching up is simply too big for the government alone.
In early August, Dr Anne Jones, the chief executive of GMI, wrote a robust defence of the body in the Irish Times, saying that "public-private approaches to medical research are the norm across developed societies, as they enable faster, more cost-effective, actionable results".
She also argued that private companies having exclusive access to the genomic database is the price Ireland has to pay for building a database, and that "there will then be a broader data access licensing programme whereby we will open up the database for research and clinical interrogation by researchers".
She added that "it is now time for the Department of Health and other stakeholders including the research community and the private sector to partner in developing a coherent genomics strategy for this country".
She also dispelled concerns about privacy, writing that participation in GMI studies is "entirely voluntary and undertaken with informed consent which clearly sets out to the participant how the data will be used, stored and accessed".
The Data Protection Commission sides with Jones on concerns about GMI's handling of people's medical details. In an email statement to The University Times, a spokesperson for the Data Protection Commission in Ireland said that it has an "ongoing engagement with Genomics Medicine Ireland" and that the "purpose of this engagement is to inform the DPC's understanding of the company's compliance with the data protection legislative frameworks".
To date, it hasn't needed to carry out investigations into GMI handling of data protection.
Although academics see the importance of protecting people's privacy – Bracken tells me that it is "a necessary obstacle for scientists to be able to access genetic data" – they aren't really worried that GMI will use people's information for nefarious purposes.
Instead, academics are frustrated by the government's decision to fund private companies, rather than the important "blue sky" academic research that is the basis for many major advances in science and technology. Funding research will lead to big breakthroughs, and the genomic data being withheld from academics would be a valuable tool for researchers.
In a recent article in the Irish Times, Trinity professors David McConnell and Orla Hardiman lambasted the government for adopting "an entirely commercial approach to genomic medicine" and relying on private companies to carry out genomic research.
When asked about the GMI controversies, Campbell says that it's a "very tricky" area. He says that "it should be recognised that GMI is a private company, and is fully entitled to pursue DNA/patient sample collection as long as it is ethical. Just because they intend on profiting from this process, does not make it overtly wrong".
There is no point having a world-class commercial entity if you don't balance this with increased funding for world-class genetics research
Campbell does, however, agree with some of what McConnell and Hardiman argued. Campbell says that "the message from the Irish Times article was that this Irish population based approach to genomic data collection should have been done at the clinical/academic level and funded by the state", and that he "fully agrees" that this approach should be "fully collaborative and collegiate with no restrictions to data access/analysis".
Although the government is funnelling information crucial to genomic research to private corporations, it is also plowing taxpayer's money into GMI. Bracken tells me that he was "really struck" by how much money Fine Gael was throwing at GMI's database and laments the government's decision not to "put some of that money into fundamental research into genetics in universities in this country".
"For example, the government could consider adding certain conditions, such as giving Irish university-based researchers greater access to this data or input into the projects, such that real discoveries can be fast tracked", he says.
"There is no point having a world-class commercial entity if you don't balance this with increased funding for world-class genetics research to support that, since they are key in linking research and medicine."
The possibilities of genomic research are thrilling and, even if they don't see eye to eye, academics and GMI ultimately have the same goal: to further genomic research. If the two can collaborate more closely in the next few years, and if academics can get better access to genomic information, we could race faster and faster to cures for a myriad of diseases – from breast cancer to multiple sclerosis.
Correction: 00.06, September 4th, 2019
Due to an editing error, an earlier version of this article inaccurately implied that Matthew Campbell had said that "although this is a "very tricky" area and its practices could be seen as controversial, its motivations are honest". In fact, Campbell did not say anything to this effect.