Dublin University Football Club (DUFC) far exceeded everyone's expectations last season – many probably thought the season would be a disaster.
The team that started their All-Ireland League (AIL) Division 1A campaign was unrecognisable from the previous year. Only one player on the team – Alex MacDonald – had lined out for DUFC in the Colours match against University College Dublin (UCD) the previous April.
Yet despite all this, the 2018/19 season was one of DUFC's most successful in living memory. The team consistently outperformed themselves and made it to the semi-finals of the AIL Division 1A play-offs, losing out to the eventual winners, Cork Constitution.
ADVERTISEMENT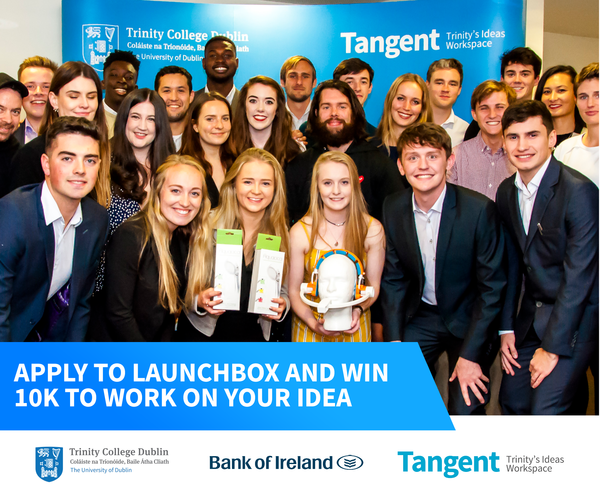 But now, the club is focused firmly on the future. When I meet attack coach Gareth Pickering at the club's week-long preseason camp, he tells me: "I think it's important to instill in the squad that that was last season – this is this season. What we did last season is by no means a barometer for what's going to happen this season. We just need to start working hard."
Upwards of 44 DUFC players travelled to the United States on a preseason tour at the end of August.
Pickering acknowledges that the tour is an ideal opportunity for players to rack up game time before the season begins. However, he contends that creating a "culture" within the camp is the main aim of the trip: "Lads get to know each other, establishing standards."
He also sees the trip as a time for the team to "set some goals for what they want to do – what they want to achieve".
"Leaders also have a chance to embed some things", he adds.
One of the leaders that Pickering refers to is the new first team captain, James Hickey. Hickey is confident that DUFC can push on in the AIL this year.
Speaking to The University Times, he says that the youth of last year's squad leaves DUFC in a "unique" position. Unlike previous years, many of the big names that starred in last year's campaign will play this year. Apart from DUFC stalwarts Niall O'Riordan, Joe Horan and Cian O'Dwyer, this year's squad remains largely unchanged.
"Success is obviously a factor in terms of people wanting to stay on", Hickey says, "but I'd say the primary reason is that it was just a really young squad this year. Very few guys were finishing their degrees.".
One major concern facing the club, however, is how many DUFC players ply their trade in the Leinster and Munster Academy: Ryan Baird, Rowen Osbourne, Jack Dunne, Michael Silvester, Jack Kelly, Thomas Clarkson, Rob Russel, Max O'Reilly, Luis Faria, Anthony Ryan, Colm Hogan and Ronan Quinn all have commitments to their respective provinces in the coming months.
With Irish internationals busy with the Rugby World Cup, fringe players who usually play for DUFC can break into the Leinster and Munster teams."It creates a downward pressure", defence coach and DUFC veteran Hugh McGuire tells The University Times. While all AIL clubs are affected by the packed schedule, it hits colleges the hardest.
McGuire explains: "At the likes of Terenure, players are 26, 27. They're in established jobs, and they might find it's harder to get off work to go to Leinster. Students might be that little bit more flexible."
McGuire thinks the initial loss of the squad's Academy players is what makes university rugby so "fresh and exciting". Although their absence will be felt on the pitch, it can also be seen as a chance to blood new players.
DUFC start their AIL campaign on October 5th against University College Cork. Before that, DUFC will be playing in the Leinster Senior League. After returning from America on September 8th, DUFC will take on Naas RFC and Lansdowne FC in the league. DUFC will be out for revenge, after Lansdowne beat them 49-22 in the final last year
The potential for another historic season at College Park is there: they may struggle with missing players earlier in the season, but once the Academy players return to the fold, there is no reason why DUFC cannot repeat the heroics of last season.
McGuire is characteristically measured when assessing the prospects of the year ahead: "I'm always a little bit reluctant to make too bold a prediction at the start of the year because I've been at it a long time – sometimes you think 'this is going to be brilliant', and it doesn't necessarily work out the way you think, so I'm being cagey."
While McGuire's conservatism may be wise – the Rugby World Cup will undoubtedly stretch the team – the air around the preseason camp is one of quiet confidence. With a youthful group of players ready to put their bodies on the line, an All-Ireland winning under-20 squad pushing to make the senior team and a highly-qualified coaching team orchestrating it all, a repeat of last year's heroics is very possible.