Somewhere within the caves of Donabate and Portrane, there lies a red, pig-shaped rock. When it rains, so local legend has it, the rock begins to bleed the blood of the entombed pig…
Okay, so maybe the locals don't believe that exactly – they're not superstitious, fairy-fearing characters in a Synge play – but it is from such a red pig-rock that Dublin's Bleeding Pig Cultural Festival gets its name. The name is as brilliant as it is startling, firmly rooted in the locale from which the festival sprang. It began in 2013, running a series of arts events including photography exhibitions and poetry readings, but it was not until three years later that the festival added film to the mix – at the behest of one Emma Fagan.
Fagan once had an office job, but her passion has always been for cinema. She would spend her free time working with various film festivals and helping friends to promote their films on social media. Eventually, she says, she decided to "bite the bullet", and left her job to set up Fillum, a company dedicated to providing "marketing support and advice to filmmakers and basically helping them to get their film out there". For Fagan, the need for such a company is self-explanatory to anyone within the industry: "Many hugely talented filmmakers can be very modest and find it hard to push themselves or some of them know what to do but simply don't have the time."
ADVERTISEMENT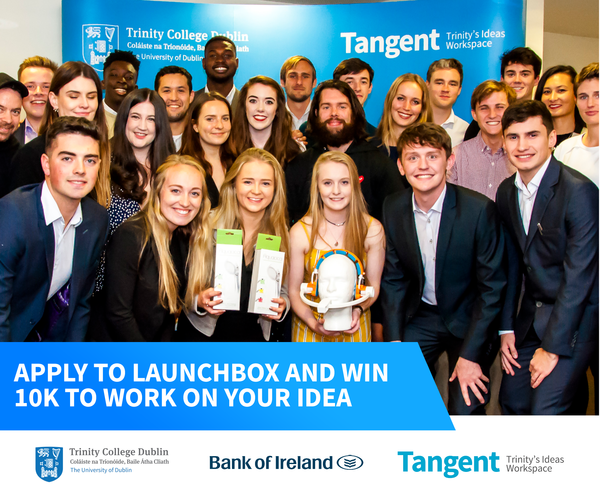 Through her work with Fillum, and by attending other film festivals, Fagan discovers many of the short films that come to form the bulk of Bleeding Pig Film Festival's programme. She is a passionate celebrant of the "short film as a stand-alone art form". Fagan argues that a short can "make a wonderful impact" and that it allows "things like sound design and editing to get an opportunity to really shine without being lost in a longer film".
The festival boasts a line-up of high-quality films. It has screened films such as Late Afternoon, which went on to earn an Oscar nomination for Best Short Animation. Though the festival does not currently accept public submissions "due to restraints on time and resources", Fagan has plans to expand the festival and hopes to accept submissions in the future. Word-of-mouth on social media also provides Fagan with many of the films that feature at the festival. She insists that "social media can be important in getting your film out there".
Many of the films at this year's festival excite Fagan. She describes two animated shorts, Tuna and The Usual – both directed by students at Dun Laoghaire Institute Of Art Design and Technology – as "excellent films", while also singling out Carmel Winter's Float Like a Butterfly as "one of the best films I've seen this year". The upcoming Chiara Viale film, The New Music, though not at the festival, is another source of pride for Fagan. The film was made on "practically zero budget" and she calls it "one to keep your eyes out for". The film is a "musical drama about a young pianist who gets diagnosed with Parkinson's Disease who then joins a punk band in Dublin", and is set to premiere at the Cork Indie Festival come October.
What makes the Bleeding Pig Film Festival so special in Fagan's eyes is that it makes "independent film accessible to everyone". She likes to ensure that "audiences are being challenged somewhat" and is proud of the impact that the festival has had in the local area: "From the start, I could see that the Donabate audience was enthralled and engaged by the films they saw. After the very first screening I had a number of people approach me asking me 'where can we see more of these films?'". For Fagan, this demonstrates the "need to platform this type of thing more", to ensure that Irish independent cinema continues to flourish.
The Bleeding Pig Film Festival runs from September 9th to 11th in Keeling's Pub, Donabate.