Trinity spent more than €250,000 on business-class flights over the past year, the second-highest figure of all Irish publicly funded universities.
The Irish Times reported today that College spent €259,084 on premium international flights last year, just days after calling on the government to increase funding for the third-level education sector.
Almost €150,000 was spent on flights to and from Singapore to visit the Singapore Institute of Technology (SIT), with which Trinity runs joint degrees in physiotherapy, occupational therapy as well as radiography and radiation.
ADVERTISEMENT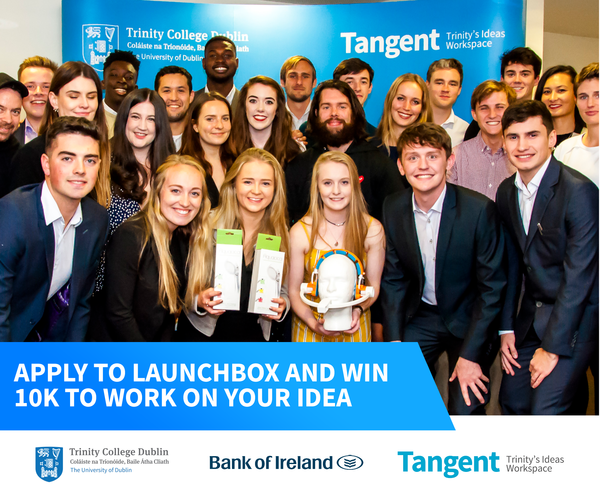 Speaking to the Irish Times, a College spokeswoman said: "The vast bulk of the flights were for Dublin-based Trinity staff who teach part-time in Asia and help to generate significant financial surpluses for Trinity."
"These fly-in staff teach for intensive teaching periods at the campuses of SIT as well as their normal teaching in Dublin", she said.
More than €30,000 was spent on business-class flights to "non EU student markets". Just under €20,000 was for "research projects funded by [an] external funder" and nearly €15,000 related to "strategic business meetings".
It declined to detail more than €47,000 in business fares which it labelled only as "Other".
College declined to give details of individual business class fares for its staff to the Irish Times.
University College Dublin (UCD) footed the highest bill on air travel, spending almost €1 million. Air travel records for UCD showed some single fares costing more than €6,000.
UCD did not disclose the purpose of each flight.
Earlier this week, Trinity called for a national strategy to reverse the declining trend of Ireland's universities in world ranking tables.
In a press statement, College's Dean of Research Linda Doyle said that "many of our global competitors improve their scores through focused and sustained investment by their governments".
"There is no denying that continuing underinvestment in university education and research in Ireland is catching up with us", she added. "Next month's budget is perhaps the last opportunity to ensure that Ireland continues to have at least one university ranked in the top 200."
Last month, the Irish Independent reported that Trinity made €13 million in revenue from student accommodation.
In June, the Irish Times reported that the Irish Universities Association (IUA) had lobbied unsuccessfully for an exemption to new legislation that would see student accommodation designated as rent pressure zones, and thus subject to annual rent increases of no more than four per cent.
The IUA claimed such legislation would interfere with universities' autonomy, and pose difficulties in the handling of sexual assault cases on campus.