Dublin University Association Football Club (DUAFC) were unable to make it a hat-trick of victories after suffering a 3-1 defeat at the hands of Dublin Bus FC on Thursday evening at the Iveagh Grounds.
Despite playing the more exciting and experimental football of the two sides, DUAFC failed to capitalise on their chances – and they were made to pay.
Trinity had an obvious plan from the start – exploit the space down the flanks, left by Dublin Bus's three centre-backs, and drill it in low to the men up front. With five minutes gone, Rory Nairn was the first to set the example, darting to the by-line past several defenders before hooking the ball back across to Eoin Darcy, whose shot narrowly passed the wrong side of the post.
ADVERTISEMENT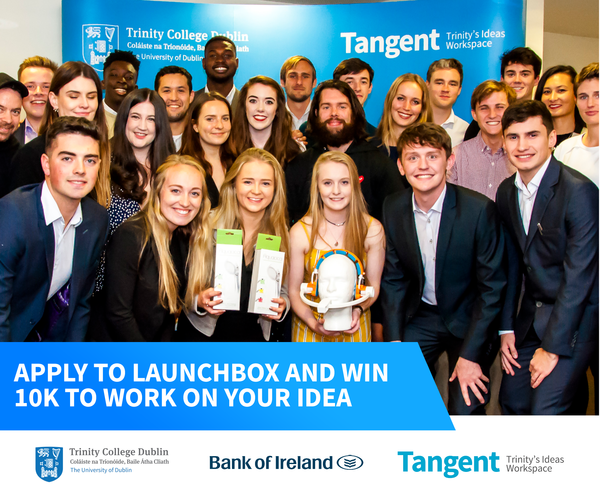 With confidence high after two league wins in their opening two games, the hosts dominated possession and looked the more threatening in front of goal. But the closest they came to breaking the deadlock in the opening period was through an attempted cross from left-back Dan Kane, which dangled in the air for what seemed like forever before drifting just past the far post.
Dublin Bus did grow in to the match, but failed to break DUAFC's defence. Centre-backs Darragh McGee and Dean Gaynor were commanding in the Trinity backline.
In a similar fashion to his assist on Monday night against Dunboyne, McGee made a powerful run from the back, cutting through Dublin Bus's midfield. It looked like the defender would go all the way untouched, but Thomas White chopped him down with an ill-timed tackle. The referee immediately blew for a penalty, and Trinity's James Woods scored the resulting spot kick.
If the visitors had been under pressure until now, they were sparked into life by the concession of a goal. Caitlin Tibre nearly levelled things with a free header after a good cross from the left.
If there was anyone who deserved to score for DUAFC, it was McGee. The defender could not have come any closer, with a beautifully struck volley that fell to him from a cleared corner. But a strike that would have pierced a hole in the net blazed wide.
And on the stroke of half-time, DUAFC's lead was cancelled out. A flicked-on header caught out the Trinity defence, allowing Dublin Bus's Gareth Kenna to find the net with a well-struck shot across his body. It was a huge psychological boost for the visitors, who had spent much of the first half chasing the game.
DUAFC emerged after the break obviously determined to restore their lead, with Nairn and Woods immediately combining up front.
But a half that largely lacked sensation and controversy took a dramatic shift when DUAFC failed to deal with a dangerous ball into their area. Niall Barr's attempted clearance went awry, and found its way past his own goalkeeper. The calamitous moment left the home-side shocked, and trailing with less than half an hour remaining.
Trinity certainly went full hammer and throttle after conceding. Nairn was unlucky not to equalise: a Jason Boateng ball over the top had the striker bearing down on goal, but goalkeeper Darren Brennan shut up the space effectively.
Moments later, McGee almost got his name on the scoresheet with a fine header from a perfectly weighted corner, but a goal-line header from Dublin Bus's Thomas White kept the home side at bay.
Dublin Bus's third goal was one to forget for DUAFC's goalkeeper Brian Lynch. In the 85th minute, Lynch committed to sprinting out of his box after a chipped ball over the defence, only to slip and miss the ball completely at the crucial moment. Winger Karl Jess swooped in and buried the ball in an empty net. Dublin Bus's bench erupted, and soon after the referee brought things to an end.
DUAFC will feel hard done by, after dominating for significant periods of the game. If they are to be contenders in the Leinster League with year, though, Richie Maguire's side must strive for consistency and conviction in their play – otherwise, schoolboy errors will hinder their progression. The talent is there, it just needs taming.
The result leaves DUAFC in eighth place with six points, while Dublin Bus FC rise to second with 10 points.
DUAFC: Brian Lynch, Dan Kane, Luuk Brinkman, Darragh McGee, Dean Gaynor, Jason Boateng, Dylan Stacey, Niall Barr, James Woods, Eoin Darcy, Rory Nairn.
Dublin Bus: Darren Brennan, Lee Gordon, Liam Dwyer, Stephen Byrne, Stephen Johnson, Dermot Devoy, Thomas White, Barry Callaghan, Karl Jess, Gareth Kenna, Caitlin Tibre.