The Dublin Fringe Festival is like a ketchup bottle that has been left sitting out in the sun: in the absence of sticky fingers, it has begun bubbling under pressure. When we finally flip the lid once a year, some of the contents overflow the lip of the bottle and come spilling over the sides.
It's important to think about our 2019 spillage, and what these theatre-makers are gasping to communicate. In short, this year we are blessed with a Fringe Festival bursting forth with conversation.
Fetch
Unsurprisingly, given the constant discussion of global warming of late, our changing climate is a hot topic at this year's festival. The conversation begins on September 16th with Fetch. This intimate confrontation invites only two audience members at a time to consider the idea that we create ghosts of ourselves, made up of plastic and online information. Expect sculpture, theatre and a rude awakening.
Fetch, Meeting at The Lir Academy Box Office, September 16th to 22nd. Tickets €12 – €14.
ADVERTISEMENT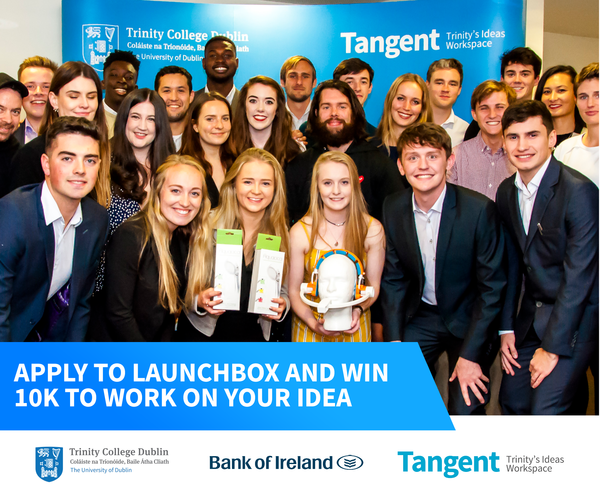 Afloat
On September 17th, Sunday's Child Theatre Company debuts Afloat. About as far removed from the afterlife as one can get, the actors' climate anxieties manifest atop the SIPTU building, where two young women are stranded. Dublin is underwater and somehow no one saw it coming. This is an exploration of human culpability and generational panic.
Afloat, In Smock Alley Theatre, September 17th to 22nd. Tickets €11 – €16.
Mould into Shape
Another highlight of the Dublin Fringe's climate analysis is Mould into Shape. Gone is the dark of the auditorium, as Luke Casserly and Shanna May Breen substitute cloth backdrops for the special ambience of the DART. Through a soundscape of voices, music and interviews aboard the DART, you are invited to trace the complex relationship that exists between man and plastic. For two days only, this is one train that you – and your future generations – can't afford to miss.
Mould into Shape, Meeting at the Science Gallery entrance (Pearse Street), September 21st and 22nd. Tickets €14 – €16.
GAA MAAD
On the back of Spliced having made headlines in Edinburgh, toxic masculinity and sport come under the microscope in Dublin. GAA MAAD looks at how the stereotype of the traditional sports fan is evolving to include the LGBT community and anyone at all who is just that: GAA mad. This promises to be an empowering rabble-rouser.
GAA MAAD, in Bewley's Café Theatre, September 9th to 21st. Tickets €11 – €13.
Nate
Last but not least we have Nate. Performed by Natalie Palamides, who won Best Newcomer at the Edinburgh Comedy Awards in 2017, this show achieved great success in Edinburgh last year. As her bombastic male alter ego Nate, Natalie pushes the boundaries on consent, toxic masculinity and sexual politics – favouring comedy over caution. This is one for the brazen among us, and maybe not for the more prudish.
NATE, In Project Arts Centre (Cube), September 17th to 21st. Tickets €14 – €16.