University changed my life in many ways, some expected and some unexpected. Had I not studied chemistry at Maynooth University, I almost certainly would never have declared myself in rebellion against my government. Or found myself pleading guilty to obstruction of a highway and failing to comply with the order of a police officer at City of London Magistrates' Court.
As fate would have it, that the subject of my PhD was the reduction of nitrate emissions from Irish agriculture. This subject required that I read study after study about the breakdown and collapse of our environment. The science, even 10 years ago, was clear: we had entered a period of abrupt climate breakdown, and we were in the midst of a mass extinction of our own making.
Scientists, myself amongst them, were screaming, but – instead of taking urgent action to reduce our emissions – our governments have used the past decade to continue to promote rampant consumerism and free-market fundamentalism, while allowing greenhouse gas emissions to rise substantially.
ADVERTISEMENT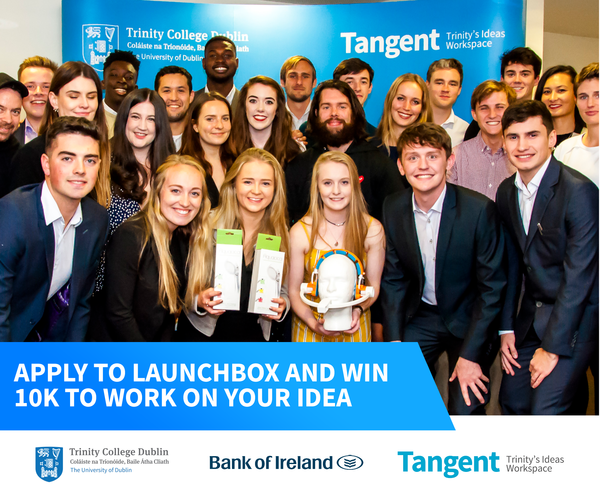 When a government wilfully abrogates its responsibility to protect its citizens from harm and to secure the future of generations to come, it has failed in its most essential duty of stewardship. The social contract has been broken, and it is therefore not only our right but our moral duty to bypass the government's inaction and flagrant dereliction of duty, and to rebel to defend life itself.
That's why I signed up to be arrested as part of Extinction Rebellion's plan to bring large sections of London to a standstill, in a campaign of peaceful mass civil disobedience.
In total, more than 1,000 people were arrested when we occupied Oxford Circus, Marble Arch, Waterloo Bridge and the area around Parliament Square for over 10 days.
My own arrest took place under slightly surreal circumstances. Having just given an interview on RTÉ news, I decided to attend a talk being given by a young woman from East Africa, at the centre of Extinction Rebellion's blockade of Oxford Circus.
As she explained how extreme weather events had destroyed her village's crops and left her family destitute, the Metropolitan Police requested that I, and the rest of her audience, leave the immediate area.
I politely explained to the police officers that I wanted to hear what the young woman had to say. I explained that she was making a very important and emotional speech about how climate change – caused predominantly by emissions from the world's richest nations – had destroyed her community and that I believed it was our moral duty to listen.
However, as she pleaded with the police not to arrest her audience, we were taken away one by one, herded into police vans and duly taken into custody.
If there is one positive thing about sitting alone in a cold police cell for hours and hours with just a blue blanket for company, it is that it gives you plenty of time to think, and there was only one thing on my mind: "How soon can get I get out of this cell and rejoin the protests?"
This strategy – the "civil resistance model", as we call it – needs to involve several key elements in order for successful outcomes to be achieved. You need a lot of people – thousands need to be involved. You need to go to the capital city because that is where the rich and powerful are – the government, big business and the media. You need to break the law – sit in the road or glue yourself to the entrance of a building: unlike A to B marches, this is what gets attention. You have to stay strictly non-violent. Indulging in violence and aggressive language excludes vulnerable groups – the old and young – from participation. Crucially, it has to go on day after day. Like a labour strike, you have to impose economic and reputational damage on the opponent over an extended period. Finally, it has to be fun: many more people are attracted to celebratory cultural spaces than narrowly political ones. Of course, this does not always guarantee success, but it is vastly more likely to do so than the alternatives.
In Ireland, we are organising our own Rebellion week, based on the civil-resistance model, that starts on October 7th. Together we will disrupt business as usual for our politicians and bring the climate and ecological crisis to national attention like never before. It will also be fun: we are planning live music, street theatre, visual art, workshops, talks, to share delicious food, almighty craic and empowerment! We are busy planning, but there is one thing that is more important than everything else: you! We need thousands of people like you to come to rebel with us – while there's still time.
---
Dr Ciaran O'Carroll is a member of Extinction Rebellion and a graduate of Maynooth University.