Irish students have rallied with impressive zeal and determination at certain points in recent years, most notably during the marriage referendum and Repeal movements, but I would argue that we are not, on the whole, particularly political.
The reasons for this are varied. But one, I think, is that Irish students – relative to their global counterparts – simply don't have it so bad. The cost of university, for example, is far lower than in America, where students are saddled with $1.3 trillion in student debt, and the minimum wage – which is what most students earn if they work – is one of the highest in the world. Being an Irish student in 2019 is, at least on the face of it, far from terrible.
These basic levels of social and economic standards have made Irish students more complacent, even though large problems brew under the veneer of the country's healthy-looking statistics.
ADVERTISEMENT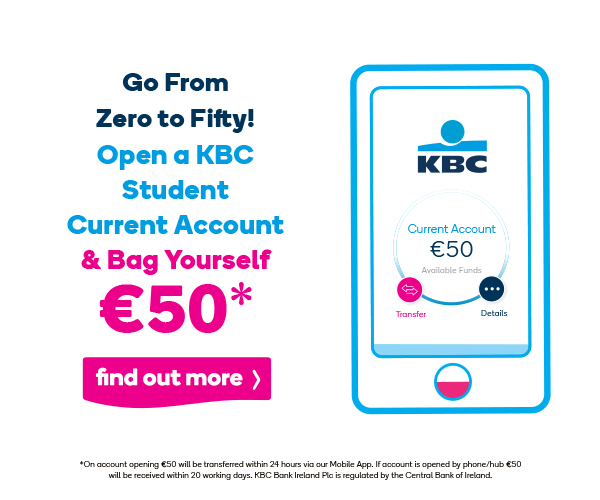 Consider for a moment the low levels of engagement that student political parties attain on campus. This is likely a reflection of the country's wider lack of political zeal: Ireland is not known for its fiery political scene or radical movements. The purpose of this article is not to necessarily argue for greater student involvement in Ireland's established political parties – I can understand the lack of party enthusiasm. But what I do lament is the real lack of consistent momentum from students pushing for social change, from the bottom up.
Irish students – relative to their global counterparts – simply don't have it so bad
I think one of the core reasons for this complacency is a lack of appreciation for democracy: a system of government that Ireland, and much of the Western world, has grown to take entirely for granted. As an international student originally from Hong Kong, I feel compelled, in light of the recent anti-government protests, to stress the supreme privilege of being a citizen in a democracy, as ludicrous as that might sound to some in Ireland today.
In Hong Kong, pro-democracy protesters have been campaigning for 13 long weeks, and the energy of the movement is showing no signs of slowing down. On Saturday, August 31st, protests escalated to new heights, spurred on by the high profile arrest of some of the core leaders last Thursday, including Joshua Wong and Agnes Chow (former student leaders of the 2014 Umbrella Revolution), and pro-democracy activists and lawmakers on Friday. Despite the police crackdown, the ever-present looming threat of Chinese military intervention, tear gas and water cannons, crowds thronged the streets in both peaceful and violent protest.
Footage of the protests reveals a remarkably young demographic. And, as in the 2014 civil disobedience "sit-in" movement that went on for several months, students have been at the very centre of the organisation and drive of the protests. While the movement has purposefully remained leaderless, much of the key campaigning and planning has taken place in Hong Kong's universities, to the extent that students' union leaders have been targeted by anonymous death threats for their involvement.
At this point in the movement, no-one can dismiss the commitment and spirit to the cause that the protesters have embodied ever since the anti-extradition bill protests kicked off in June. Some protesters are quite literally willing to fight to the death: four people have killed themselves leaving suicide notes in support of the anti-extradition movement, and a spirit of martyrdom has been present in the protests from very early on.
One of the core reasons for complacency among Irish students is a lack of appreciation for democracy
It has become abundantly clear that the young people of Hong Kong will go to any lengths to achieve their five claims (withdrawal of the extradition bill, resignation of Chief Executive Carrie Lam, an inquiry into police brutality, release of those who have been arrested in the protests, and greater democratic freedoms) – which have been largely ignored by an administration under the tight grip of the central government.
Often in Western discourse, the word "democracy" is thrown about in a vague, abstract way. If the Hong Kong protests can teach us anything, it is that to be able to consider democracy as an abstract reality, rather than a crucial means to basic human rights, is an immense privilege that billions of people around the world do not have.
While I am pessimistic about the outcome of the Hong Kong protests, I urge each and every Irish student to appreciate, and above all, exercise, their full rights to freedom of assembly and speech, to stand up for the multitude of causes in desperate need of direct action. Hong Kong students have never waited for older generations to mobilise on serious issues, and Irish students should emulate their fighting spirit.