You made it! You survived five days of free pizza, speed-friending events and messy Harcourt St nights out. For many of us it's the first week of lectures, and it is time to see what societies have planned for members beyond the freshers' week buzz of goodie bags and sponsored free food. It's also a week of extraordinary general meetings (EGMs), and there are plenty of chances for first years to get involved on committees. A more relaxed week is in store, with several talks and freshers' mixers throughout the next five days.
Monday
It's the first day of lectures, Blackboard notifications are already mounting and you are still tentatively finding your way between the Hamilton and Front Square. Society events may not be the first thing on your agenda but, at 1pm, Dublin University Philosophical Society (the Phil) welcomes new members and aspiring debaters to its debating competition questions and answers session. Former Maidens winners Aislinn Carty and Ronan Daly will be there to answer questions as entrants prepare for the first round of Maidens on Wednesday. If you are a Health Science student looking to make some new friends within your faculty before assignments and deadlines pile up, Trinity Clinical Therapies Society is holding a cable-tie pub crawl. Starting from the Pav at 8pm, this event is free for members and non-members alike.
Tuesday
Feminism and gender equality in politics are on the table at Gals go Green, an event run by Trinity Young Greens in Cornucopia at 12pm. This event welcomes women and non-binary people to discuss improving gender diversity in the political sphere. Tuesdays with the Cumann Gaelach are not to be missed, and this year is off to an extravagant start with an evening in the Mansion House at the Lord Mayor's invitation. The society welcomes all of its new members to its official launch, Seoladh na Bliana, where committee members will explain the society's vision for the year to new members. If you're still not ready to say goodbye to freshers' week, Trinity Ents has one last event up its sleeve: the annual Freshers' Ball. Tickets for this are included in your freshers' week band, with a limited number of tickets available online.
ADVERTISEMENT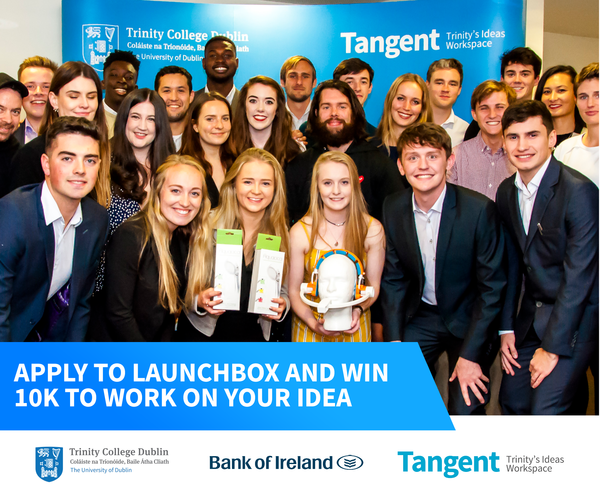 Wednesday
The brand new Business School will play host to Trinity Entrepreneurial Society's first talk of the year. Bobby Healy, the man behind Manna, an ambitious drone food delivery service, will speak in the Dargan Theatre at 6pm about entrepreneurship and his own list of impressive inventions. Meanwhile, climate change is on everyone's mind, with groups like Trinity Extinction Rebellion at the forefront of climate activism on campus. The College Historical Society (the Hist) will be hosting a timely debate, "This House Believes that Any Solution to Climate Change Must be Socialist". Membership is required for this event, or sign up on the door on the night.
Thursday
Physics is the order of the day today. The Humanities Research Institute is collaborating with the Hist to host science historian and former journalist James Gleick. Gleick will give a lecture called "What is Time?" in the Edmund Burke Theatre at 6pm. This event is free, but prior registration is required on Eventbrite. DU Physics Society is hosting its annual Fresher's Quiz in the SNIAM conference room at 7pm. Participation is free, and no knowledge of physics is required to enter. This event will also be an EGM to elect the society's first year and postgraduate reps. Trinity VDP will be having its annual Introduction Night at 7pm in the Ed Burke Theatre, giving a chance for potential new volunteers to learn more about the society.
Friday
Friday is a quiet day this week. You're probably waiting to get the next train home after your last daunting lecture of the week. But the week is not quite over – one last society is holding its EGM. DU Archaeological Society is appealing for new committee members. The society runs lectures on archaeology throughout the year, and is searching for a treasurer, an amenities officer and a first year rep. This takes place in Room 3071 of the Arts Block at 6pm. If you're interested in history and excavation and you want to try your hand at being on committee, then this is for you.