International students made up 26 per cent of all students in Trinity in 2018, according to the College's International Student Experience and Global Office.
The number of international students in Trinity has grown by 110 per cent between 2011 and 2018, following an increased focus on internationalisation in recent years.
118 nationalities were represented among students last year, making up 26 per cent of all students.
ADVERTISEMENT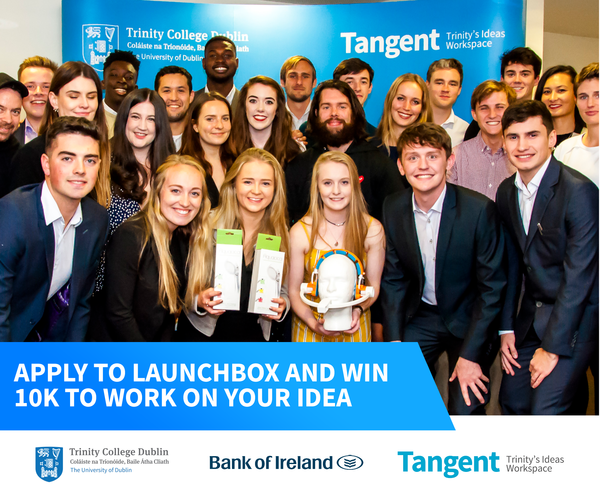 Last year, College achieved 98.5 per cent of its target for international student registrations set out in the Global Relations Strategy. The Global Relations team also achieved 97.3 per cent of its target income from international students.
The number of Trinity students taking part in exchange programmes outside Europe has also increased by 97 per cent in the last five years. Currently, 30 per cent of Trinity's students study abroad.
In October 2018, the College's Vice-President for Global Relations, Prof Juliette Hussey, told The University Times: "The reason for the increase in students taking non-EU opportunities is due to the increased number we have secured over the last five years."
Speaking to The University Times in September 2018, Trinity's Director of Internationalisation Fedelma McNamara said: "What we're saying is part of our strategy is that there should be more opportunities for students to go outside of Ireland and get that international experience."
Earlier this year, Trinity launched the third iteration of its Global Relations Strategy, which aims to expand Trinity's partnership with universities around the world, with a focus on increasing the number of students who study abroad.
College is looking to increase the number of students studying abroad at some point during their degree to 50 per cent by providing additional bursaries and scholarships for students studying internationally. The strategy also seeks to introduce more short-term exchange options.
In a press statement in February, Provost Patrick Prendergast said: "For Trinity, being a global university is about pursuing strategies that engage Trinity with the world."
"Our global engagement in this strategy is holistic", he said. "While there is a focus on recruitment, there is also a focus on further developing partnerships with universities around the world, particularly in Europe and increasing opportunities for student mobility and enriching their education."
In an email statement to The University Times, Trinity's International Student Experience and Global Office manager, Louise Staunton, said that the Global Room "provides specialised advice to the international student community in areas including socio-cultural adaptation and wellbeing support … and signposting to other Trinity services".
"Lived student experience is a key facet of our work at the Global Room and our 20+ Global Room Student Ambassadors are an essential component of this", she said.
This year's team of global ambassadors will include students from Syria, India, Singapore, the Philippines and Nigeria.
Speaking to The University Times earlier this year, Senior Tutor Aidan Seery said that international students are four times more likely to use the services of the medical centre or counselling than Irish students.
"Cases are more complex" for international students, he said. "The supports are not there. It's not a secret that the student services for international students need to be supported more than they have been."
Dr Deirdre Flynn, the Director of the Student Counselling Service, told The University Times in an email statement at the time that 21 per cent of the students it served were non-EU students.
"The higher relative usage by non-EU students is to be expected, as they sometimes do not have the same family and peer networks available as many students who are normally resident in Ireland. Also, living and studying in a new culture can be unsettling – transitional issues can arise for the students, some of which are psychological in nature", Flynn said.
Dr David McGrath, the Director of the College Health Service, said at the time in an email statement to The University Times that "it is clear to us from working closely with them, that International Students, as a group have different and more complex expectations of what a College Health Service should provide. In particular, international postgraduate students access our services much more frequently that Irish undergraduates".
"This is completely understandable", McGrath said. "They are older, may have pre-existing medical conditions, are living away from home, don't have a local Doctor in Dublin and particularly, the students in the later stages of their PhDs may have significant stresses, be they, financial, accommodation related, academic, or family or relationship issues that are complex to deal with when a long distance from home."
McGrath had previously told The University Times that "when College takes on 2,000 international postgrads that's the same work for the health centre as 9,000 Irish undergrads".