The world's largest international climate march to date took place last Friday, with over four million adults and children joining the global strike in cities worldwide.
Ireland was no exception: large crowds spilled onto the streets of Dublin, Cork, Limerick and Galway.
The game-changing strike was the culmination of the Fridays for Future movement, spearheaded by young climate activist Greta Thunberg and other school-aged children around the world.
ADVERTISEMENT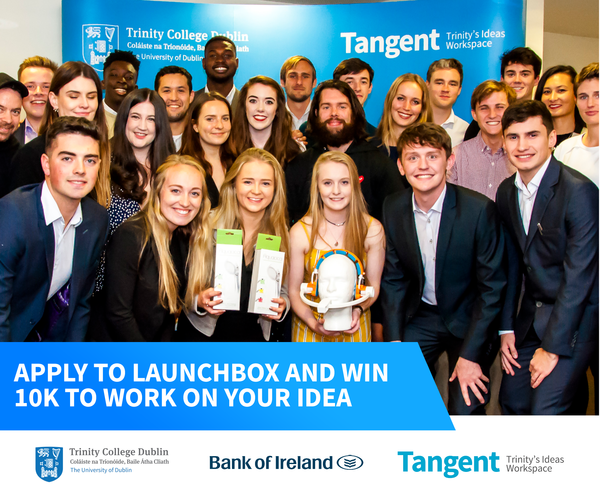 Friday's march is seen as a turning point. Over the last year, the unprecedented efforts of schoolchildren have pushed climate issues to the top of many people's – and governments' – agendas.
All the while, third-level students – long lauded for their activist zeal – have been outshone by their younger counterparts. Schoolchildren are, indisputably, at the vanguard of the climate change movement. It's an absolute credit to these younger generations – but it's also about time that third-level students carved out their own foothold in this urgent struggle.
Irish students haven't been entirely idle, of course. Trinity recently gained its own Extinction Rebellion group, and university students have been a sizeable presence at most prominent climate demonstrations throughout the country.
But they have yet to make waves comparable to that of Greta Thunberg and her followers. The symbolic impact of young children standing up to protect their futures is clearly immense, but third-level students also need to leverage their demographic's unique strengths to push for change.
Energetic, fearless activism is what students notoriously do best. And, while schoolchildren clearly deserve to be first billed in this fight, students should be a little red-faced, and determined to go the extra mile to leave their own stamp on the movement.
Third-level students have more resources than most at their disposal to make real disruptions to the obstinate political status quo. University campuses are, for the most part, bastions of free and progressive thought – ideal places for fostering the kind of opposition that is so gravely needed.
With momentum hitting new highs in the wake of Friday's strike, it's time for third-level students to follow in young activists' footsteps and demonstrate the bold leadership that this crisis demands.