Dublin University Ladies Hockey Club (DULHC) made a strong statement today in Santry, recording a 2-0 victory over Avoca Hockey Club in their Leinster League Division 1 opener.
Although the result made for good reading, DULHC – who won the same league last year without losing a game – did struggle to find a rhythm in their play at times. Cobwebs certainly showed early on, as plenty of unforced errors were made: passes were incomplete and frees were conceded frequently.
From the opening whistle, Trinity had their backs against the wall. Avoca started brightly, playing with enthusiasm and high energy. They pressed the defensive line, making it difficult for Trinity to get out of their own half.
ADVERTISEMENT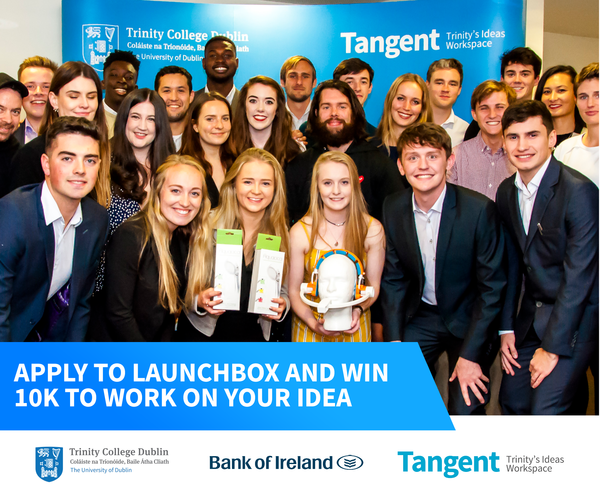 After weathering the early pressure, however, Trinity kicked into gear themselves, with the help of some furious instructions from head coach Brian Scully. Avoca's pressure was quelled when Trinity's Isabelle Delamer slotted the ball home after a scrappy fight for possession in the middle of the circle.
In the second quarter, Avoca remained threatening. Delamer saw green for a dangerously played ball, and her dismissal could have been costly, but Trinity held possession effectively to minimise the impact of her loss.
The teams reached half-time with the game still very much up for grabs. Avoca came out of the break looking re-energised. Amy Giblin made a skilful run down the flank for the away side, and broke into the circle where she won a short corner.
Trinity defended the set piece tremendously, smothering attempts from Avoca to get a shot off. As they broke out of defence, the ball was cleared to Sally Campbell who quickly dished it out to Kate Orr. There were not enough options from there, however, and Avoca were able to recover and stop the counter-attack.
The rest of the third quarter was played mainly in midfield as both sides struggled to break through each other's defences. By the end of the quarter both sides looked frustrated, as opportunities at either end went unconverted.
Avoca finally managed to break through Trinity's defence at the start of the final quarter but, with goalkeeper Iseult Cambay beaten, the ball was headed towards an open goal before Trinity left-back Elizabeth Young made a phenomenal stop on the goal-line to prevent the equaliser.
Young's crucial save triggered a Trinity resurgence. Back on the offensive, Rachel Burns won Trinity's first short corner, which was initially saved. But, after two more successive corners, Ailish Long cracked a shot on goal, which was deflected to Erica Markey, who skilfully dribbled the ball to create space and struck the ball into the corner to seal the win.
Overall, Trinity will come out of the game happy, having shown real grit to finish it out. They will now look to continue their winning start to the league campaign – and their mission to reach the EYHL – in two weeks time, when they face Genesis at home.
DULHC: Starters: Iseult Cambay, Elizabeth Young, Alex Burns, Issy Delamer, Erika Markey, Leah Paul, Rachel Burns, Louise McCollum, Amy Buttimer, Sally Campbell, Ailish Long, Kate Orr, Sarah Lavelle, Ruby Keating, Aoife Sullivan, Isabelle McGrath.
Avoca: Erika Gallagher, Aisling Cullen, Anna Richardson, Amy Giblin, Charlotte Bourke, Ciara Feely, Hilary Lennon, Kate Grennan, Moirin O'Neill, Lorena Halpin-Doyle, Molly Cole, Rachel Ladd, Niamh O'Brien, Sarah Gardiner, Sarah Dillon.