Dublin University Athletic Football Club (DUAFC) last night dispatched a lacklustre Dunboyne AFC side at the Iveagh Grounds, making it two wins from two in Division 1A of Leinster Senior Sunday League.
In their first home game of the season, and after seeing off Templeogue 1-0 on the season's opening day, Trinity looked to put their stamp on the game early. Much of the play in the opening stages was contained in the Dunboyne half. A foul on Niall Barr bought DUAFC a free-kick in a promising position, but Eoin Darcy's deflected shot was palmed wide by Dunboyne's Cian Maher.
Trinity continued to press – Darcy again came close after picking up a loose ball, right after appeals for a penalty were ignored when James Woods was bundled over in the penalty area.
ADVERTISEMENT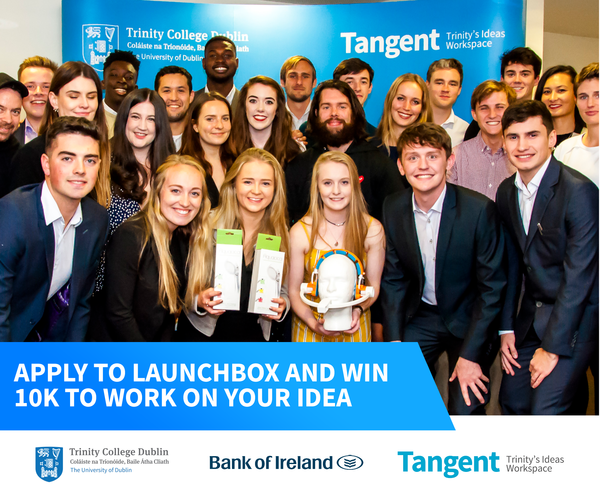 As DUAFC continued to tighten their grip on the match, the gulf in ability between the sides became more apparent. Trinity soaked up any attempt by Dunboyne to launch attacking moves, playing a high defensive line that forced the away side to resort to ugly, long-ball football. Trinity, on the other hand, were composed in possession. Up front, Rory Nairn wreaked havoc among the Dunboyne backline, sitting at the edge of the box and creating several chances with some excellent through balls.
The breakthrough came just after the half-hour mark. Dunboyne's Gary McCrossan collided with Woods in box, and referee Paul Norton had no hesitation in pointing to the spot. Woods calmed slotted home the penalty he won, putting Trinity deservedly in front.
Dunboyne did start to play after falling behind – Alan Cosgrave had a decent effort on goal, forcing Daniel Grace to make his first save of the evening. However, DUAFC never looked under pressure. They should have been two ahead at half-time, after Jason Boateng and Dylan Stacey combined to stretch Dunboyne. Stacey's swerving ball into the area skimmed past the Trinity forwards after Dunboyne's defence were left flat-footed.
After the restart, Dunboyne emerged more composed after their poor display in the first period. Working the ball into promising positions, they sought out an equaliser.
Just when the Meath side side were growing into the match, a quick move down the left flank set Nairn free in the Dunboyne area. The attacker placed the ball in Maher's bottom corner, doubling the lead and all but ending Dunboyne's revival.
After the goal, Dunboyne enjoyed a healthy stint of possession. Alan Martin slipped through the Trinity defence following a rare lapse in concentration, although his shot was well blocked by Grace.
Dunboyne continued to hold the ball, but were painfully ineffectual in front of goal. A myriad of half-chances and snapshots characterised their attempts to pull back a goal, with Trinity's rigid defensive structure filtering out any real danger.
Trinity did become frustrated by their lack of possession, with Barr picking up a yellow card following a number of infringements.
However, as the game wore on, Dunboyne's intent dwindled. It did not take long for DUAFC to capitalise. In the best move of the match, Trinity half-back Darragh McGee carried the ball on a winding individual run down the right wing. He cut inside the Dunboyne box, beat several defenders, before squaring to Nairn, who slotted home for his second of the evening.
With the points wrapped up, Trinity saw out the game with controlled defending, probing for more goals through some dangerous counter-attacks. The match finished 3-0, with DUAFC continuing their winning start to the season, and picking up their second clean sheet.
Manager Ritchie Maguire will be encouraged by his players' display in Drimnagh last night. Defensively, Trinity were virtually watertight – playing a high line for the majority of the match, their defensive line carried out their duties without fuss. Offensively, all play came through Nairn, who created space for the likes of Woods and Darcy while also acting as a serious attacking threat himself. Although the season is in its infancy, this sure-footed performance is a promising sign of things to come.
DUAFC: Daniel Grace, Dean Gaynor, Luuk Brinkman, Darragh McGee, Dan Kane, Dylan Stacey, Jason Boateng, Niall Barr, Eoin Darcy, James Woods, Rory Nairn.
Dunboyne: Cian Maher, Stephen McCrossan, Sean Roarty, Philip Darcy, Gary McCrossan, Brian McCrossan, Niall Connellan, Alan Cosgrave, David Beattie, Scott Crawford.