Trinity College Dublin Students' Union (TCDSU) President Laura Beston has condemned LIV Student, a luxury student accommodation company, after it allegedly placed advertising leaflets on the union's freshers' fair stall without asking permission from any of those at the stand.
Leaflets advertising LIV Student – a luxury accommodation complex on Church St, which advertises ensuite rooms for upwards of €1,000 per month – appeared on TCDSU's freshers' week stand twice in the last two days. The leaflets were subsequently binned.
In an email sent to LIV Student this afternoon, seen by The University Times, Beston accused the company of "leaving leaflets on our Students' Union stand without any expressed permission".
ADVERTISEMENT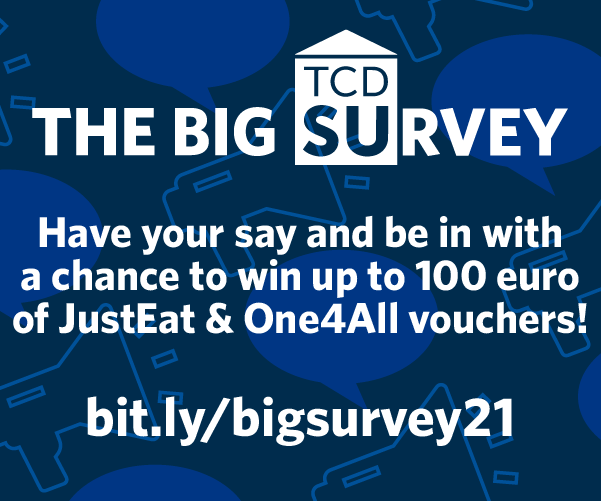 "Not only is this a gross violation of our mandate to campaign for affordable student accommodation, which yours clearly is not", Beston wrote, "I am incredibly disappointed in the behaviour that you have showcased by not communicating with a single member of our staff".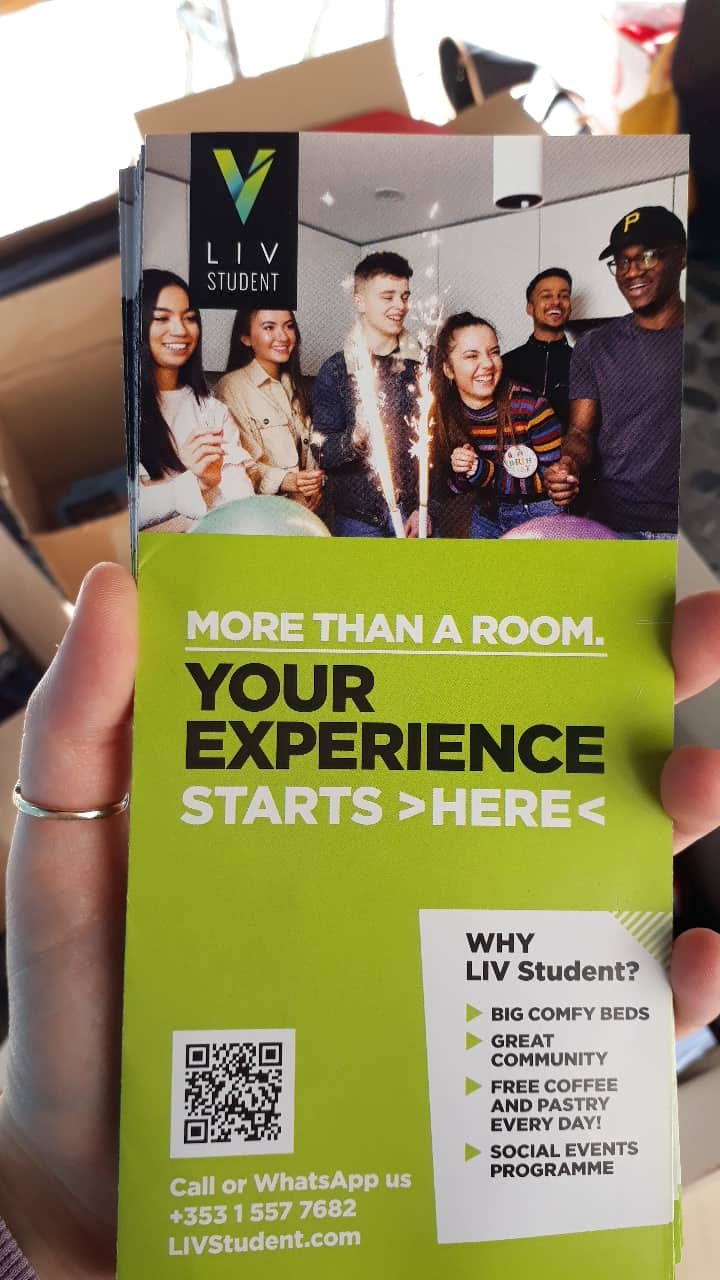 "What you have done this week was not only unethical but incredibly disrespectful to the work we do as a union", she said. "With accommodation on your website ranging from €278 to €299 per week, this is something we cannot support and it is insulting to many of our students who are struggling to find affordable accommodation at this moment."
"I can guarantee that we will never be supporting your business in this city, let alone advertise it for free."
The University Times contacted LIV Student by phone and email for comment, but no response had been received by the time of publication. This article will be updated if a response is received.
In an email statement to The University Times, Beston called LIV's actions "incredibly insensitive and disrespectful".
"They not only thought it acceptable to advertise their extortionately priced accommodation on our stand but they did so without consulting any of the staff in TCDSU", she said.
In July, The University Times revealed that less than seven per cent of purpose-built student accommodation developed in Dublin since 2016 is available for less than €840 per month.