Certain routines accompany the leaving certificate every year. The spell of good weather reviled by students and adored by everyone else, that marks the beginning of exams. The national media's dissection of each exam paper and, later, its glowing coverage of the delighted students who got eight H1s.
As reliable as any of these traditions is the yearly debate about whether the leaving certificate and CAO system are fit for purpose as a means of examining students' ability to progress to higher education.
The leaving certificate has changed a lot in recent years, but the criticism of it remains the same: having to ace seven exams that decide where you can go to college and what you can study puts enormous pressure on students. Also, wealthy students at private schools have an unfair advantage and the system's emphasis on rote learning is regressive.
ADVERTISEMENT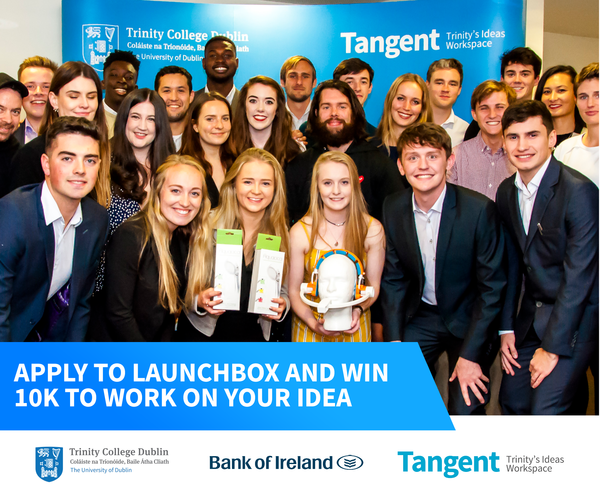 These are all valid criticisms. Student welfare and the capacity of a secondary school education to prepare young people for life beyond the school gates are important metrics of how functional the system is.
The leaving certificate does, however, create a level-playing field for every student – an argument that is compelling and often overlooked.
This year, the 58,000 students sitting the exams achieved a record number of points. The more points students receive, the more choices they have when they fill out their CAO applications. The danger of points rising too high for most students is negated, however, because the leaving certificate is graded on a bell curve. Even if demand for certain courses is very high, points will usually reflect that a very small percentage of students are awarded perfect, or near-perfect, scores.
The awarding of CAO points is governed by a purely mathematical system. There is zero scope for bias: postcodes and politics do not come into it. To maintain this level of neutrality is hugely commendable, and is the mark of a truly fair system.
There is zero scope for bias: postcodes and politics do not come into it
The brutality of this fairness is tempered by the access routes and alternative entry pathways. The Disability Access Route to Education (DARE) scheme gives bonus points to students who suffer from disabilities that may have impacted their studies. Similarly, the Higher Education Access Route (HEAR) offers extra points to students who complete the leaving certificate in socio-economically disadvantaged backgrounds.
These schemes make the CAO system more compassionate, and acknowledge that treating every student equally is not necessarily the same as treating every student fairly.
The number of exams that students have to sit every June is a constant bone of contention. In other education systems, students tailor their studies to suit what they're interested in, meaning they are not tasked with sitting difficult exams in subjects they dislike. For a lot of students, this specialisation early on can be really beneficial, and many will soar through their further education with no regrets.
For other people, however, it's not as clear-cut. Realistically, most 15 or 16-year-olds don't know what career they want to pursue. The wide variety of subjects examined in the leaving certificate mean that they can keep plenty of options open for at least another two years.
Most 15 or 16-year-olds don't know what career they want to pursue
Though it may be frustrating and difficult at the time, an education in a broad range of subjects is beneficial as time goes on: maths will help you tot up your taxes, economics will help you understand the recession and so on. The leaving certificate ensures that students are finishing school with not only the skills needed for their future careers, but with a broad knowledge and a well-rounded secondary education.
The system's emphasis on rote learning is admittedly a drawback. However, reforms to the junior certificate have reduced the importance of rote learning, and the leaving certificate will probably follow suit. It's also an unfortunate reality that a large number of college courses will require students to rote learn at some point or another, so although it may not deserve as much prominence as it has in the leaving certificate syllabus, it's definitely a useful skill to master early on.
Continuous assessment is the solution most people seem to believe will resolve the leaving certificate's issues. Certainly, it has found favour when implemented in places like the UK and Germany, and it would likely alleviate some of the stress of the traditional end-of-year exams. But although the leaving certificate doesn't complement everyone's skillset, continuous assessment also has its pitfalls.
Scheduling important assessments over a long period of time maintains a constant level of pressure on students. Many students like to pepper their year-long preparation for the leaving certificate with sporadic breaks, which is more difficult to justify when you are in a constant cycle of examination. It's also common for students to stay involved in extracurricular activities up until a certain point when they have to focus solely on the books.
If continuous assessment was put in place, there would be less need for this self-imposed hiatus. It's possible then that students would be inclined to put their hobbies on ice for the entire year, to keep on top of what would be a more rigorous schedule of assignment submissions and regular tests.
The uncontroversial conclusion to this age-old argument is that there is no perfect system. But the leaving certificate is undeniably fair, and is only getting fairer. Updated grading requirements mean that fewer students will receive the exact same number of points, reducing the use of random selection in the admissions process. Results are granted with enough time before the college year begins to resolve appealed grades, and students who suffer a bereavement will be allowed to sit the exam at a later date, without having to repeat the year.
In a country where uneven playing fields are the regrettable norm, the leaving certificate is a refreshingly flat surface. For that reason, it's worth preserving.