Three weeks ago, Trinity students and Irish basketballers Alison Blaney and Sorcha Tiernan left the Palace of Youth and Sports basketball court in Kosovo, each with a bronze medal in their hand. They had beaten Great Britain by three points in the third place play-off in Division B of the under-20 FIBA European Championships – securing Division A status for Ireland next year.
The day before, they had left the court distraught, after losing to Bulgaria 68-58 in the semi-finals. They didn't have long to feel sorry for themselves, however: the match against Great Britain was the next day.
"We were disappointed with the Bulgaria game, so I think one of our main challenges was to just get over that and to focus on the next game", Blaney tells me.
ADVERTISEMENT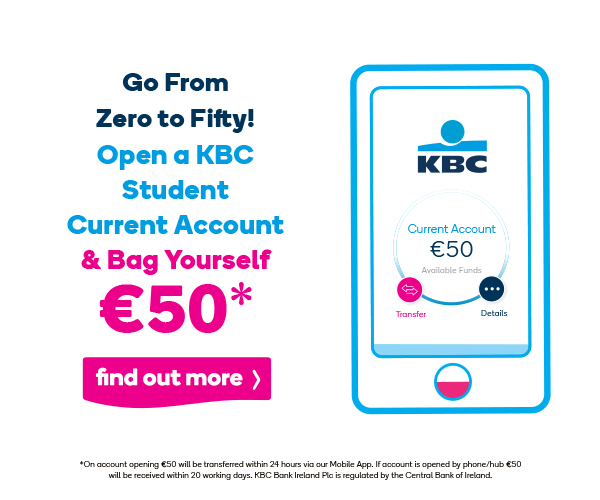 Ireland were on fire going into the Bulgaria game. The 12-strong roster had gelled quickly – a lot of them knew each other from playing domestic basketball. Blaney says everyone bought "into the system and [got] on the same page pretty quickly".
Ireland had announced the squad only two months before the championship started. Having made it through the open trials, Blaney and Tiernan, along with fellow Trinity student Rachel Huijsdens, impressed the coaches enough to make it onto the team and fly over to Kosovo to take on some of Europe's best players.
We don't really have an off-season, but that's the way you want it
Ireland topped their group, swatting aside Great Britain, Croatia and Ukraine, each by at least 10 points. They had had a brief setback against Israel, but other than that their performances were impeccable.
Bulgaria were a step up, but Ireland matched their skill and attacking impetus for much of the game, and looked like they could cause an upset. But three consecutive three-pointers from Bulgaria's Karina Konstantinova in the third quarter killed Ireland's championship dreams.
Blaney and Tiernan are both heading into their second year in Trinity now – pretty astonishing considering the accomplished basketball careers they have had. Both Blaney and Tiernan still juggle college with playing basketball in the top tier of the Super League. Blaney plays for Maree in Galway, so she has it particularly tough: "The worst thing is that sometimes we've training on the Friday night, and I'll be back in Galway, and then we'll have a game up in Dublin on the Saturday, so you're literally just going back and forth."
Both athletes received sports scholarships last year, but since College partnered up with Meteors Basketball Club to become Trinity Meteors, they are unsure whether they will be eligible for scholarships this year, as they both play for clubs outside of the university.
Given the fact that the Trinity side play at a lower level domestically, Blaney and Tiernan aren't keen to leave their top-tier clubs. Playing in the Super League is key to their Ireland team prospects.
"We're both hoping that it'll get sorted out", laughs Tiernan. "Obviously there's not too many athletes that have European medals in the College."
The pair are now back in Ireland for preseason training and the beginning of term. "We don't really have an off-season", Tiernan tells me, "but that's the way you want it".
Blaney is eligible for another year of under-20 basketball, so will be seeking a place on next year's side. Unfortunately for Tiernan, she won't be around to compete in Division A at the upcoming championship – she is too old to play with the team – but having already competed at senior level with Ireland, she hopes to pass try-outs and start training with the senior squad next year.
Obviously there's not too many athletes that have European medals in the College
Tiernan, who was competing in her fifth straight European Championship, says that this year's tournament was less intense than others "from a recovery standpoint" – a smaller number of teams competing led to more rest days for the Irish squad. Two precious recovery days helped the Irish squad to get through their second round matches against Israel and Croatia.
The scheduling at the championship was still gruelling, as is often the case with FIBA competitions. However, both Tiernan and Blaney have suffered through demanding timetables before: "We're kind of used to that – play one game, get ready for the next one straight away."
Both athletes think the promotion may be disadvantageous for Ireland – the opposite of what one might expect for a growing sport like basketball. "A lot of the basketball programmes are more or less completely self-funded", says Tiernan. Athletes are often left to pay their own expenses when competing in international competitions.
With no financial support, representing their country costs the players a fortune – as was the case for Tiernan and Blaney – and this does not change with promotion. The gap in funding between teams widens as Irish squads face better opposition with more financial backing. "Hopefully they might be able to get a sponsor on board to cut down on costs", muses Tiernan.
Nonetheless, they are both optimistic that the sport will continue to grow in Ireland, and there are encouraging signs. Super League matches are, according to Tiernan, "actually of a very high standard". Balls.ie, RTÉ and The42 all covered their successes in Kosovo – a novelty for a sport so starved of media attention.
Tiernan, in particular, is optimistic about basketball's future: "It's kind of a circle – once kids actually see the game, they take to it quite quickly."