Trinity has been ranked as the best university in Europe for producing entrepreneurs for the fifth year in a row.
The College is the only European university to rank in the top 50 universities worldwide for producing undergraduate entrepreneurs, according to Pitchbook, a leading private equity and entrepreneurial research firm.
Trinity this year ranked 46th on the list, rising two places from last year's rankings. All other third-level institutions hailed from either the USA or Israel. Stanford University placed first.
ADVERTISEMENT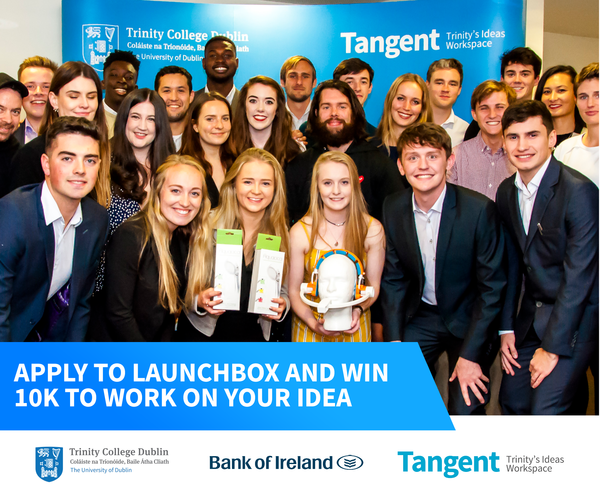 Trinity produced 251 graduate entrepreneurs in 2019, up on last year's number of 232, as well as 228 venture-backed companies. This year also saw an increase in the amount of capital raised, from €3.26 billion in 2018 to €4.06 billion in 2019.
Business and entrepreneurship have been a key focus for Trinity in recent years. Last week marked the official launch of Tangent, the College entrepreneurship centre that calls itself Trinity's ideas workspace and aims to educate students and staff in business.
Speaking at the launch, Provost Patrick Prendergast said that Tangent – which has its home in Trinity's new €80-million Business School – will provide a space where College's innovators can "all learn from one another".
The College's Launchbox programme, a three-month accelerator initiative for students which was previously described by Prendergast as a "cornerstone" of College's entrepreneurial efforts, is one of Tangent's projects.
Blackstone Launchpad, an experimental programme available to staff, students and alumni, also promotes entrepreneurship on campus, offering students personal coaching as well as venture creation supports.
In May 2019, at the launch of the Business School, Taoiseach Leo Varadkar called it "representative of the comeback story of Irish universities". He praised the impact of philanthropy in the school's construction, calling it "a form of patriotism".
Its MBA programme was the only programme in Ireland to be ranked in the Economist's Top 50 in 2019. In 2018, College also announced plans to build an innovation district within Dublin's Grand Canal Docks, including a €1-billion Technology and Enterprise Campus (TTEC).