Months after the discovery of a mix-up between SUSI and Academic Registry that left the College out of pocket for €1.7 million in unpaid student fees, Trinity is still chasing over €500,000 in unpaid fees, The University Times has learned.
Figures released by the College under a Freedom of Information Request, obtained by The University Times, show that Trinity has been left with €501,000 in "bad debt outstanding" after an error that meant 500 students, whose student contribution was not covered by SUSI, were never charged the remainder of their fees.
In an email statement to The University Times on Tuesday, Trinity's Head of Media Relations, Caoimhe Ní Lochlainn, said Trinity is still seeking to recover the full figure, despite having identified it as bad debt, or a debt that cannot be recovered. "Trinity College is actively engaging with all students and alumni who owe outstanding fees", Ní Lochlainn wrote.
ADVERTISEMENT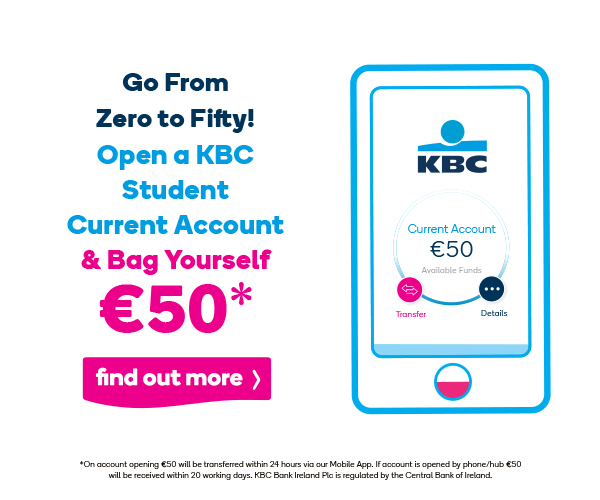 When registering for College, students enter their SUSI grant application and declare the amount they expect to receive. The Higher Education Authority (HEA) asks universities to take this "in good faith" so that students' registration is not delayed while SUSI processes their applications.
SUSI notifies students of the outcome of their grant applications directly, and of any outstanding fees for those who do not receive a full grant or whose application for a grant is unsuccessful.
In January, The University Times revealed that administrative confusion led Trinity to believe that SUSI would pay the outstanding fees. When this didn't happen, the College began attempting to recover money from those who owed it, in a manner described by some students as "dismissive" of their problems.
Of the 500 affected students, 217 are current undergraduate students, while 283 have graduated. Among its undergraduate students, the College has recovered €691,000 of the €796,000 it was originally owed, with just 22 yet to pay.
But emails seen by The University Times, as well as conversations with some students involved, highlight a recovery campaign from the College that some students say made them feel like they were to blame for the mixup, and also threatened some with the withholding of exam results.
An email statement from Trinity, provided to The University Times by Ní Lochlainn, said that "some students do not get the full amount of SUSI grant they apply for and are therefore required to pay their own fees. In the past year it became apparent that some such students who had been notified by SUSI still had unpaid fees relating to the three years 2015/16, 2016/17 and 2017/18".
"College policy, out of fairness to students who did pay their fees, to the taxpayer and to Trinity, is that Trinity is obliged to recoup any unpaid fees", the statement said.
Speaking to The University Times, Sean Dalton, a BESS graduate, said he was originally told his final-year fees would be paid in full by SUSI, but that only €1,500 was paid to Trinity by SUSI on his behalf.
Dalton said that when he discovered the issue, "I skipped my lecture and went straight to the administration office and I explained what was going on".
Dalton described the staff he dealt with in Academic Registry as "dismissive". They claimed, he said, that the onus was on him for failing to hand in his correspondence from SUSI at the beginning of the year: "Essentially I was told it was my fault for not handing in the letter."
"I had done that in first year and I didn't do it in second or third year, and there wasn't an issue," he added.
Dalton paid his outstanding fees as soon as he read the email from Academic Registry. He also paid a €212 late fee for failing to pay by February 28th – despite the fact that he was only notified on March 13th.
In addition to the possibility of his final exam results, and therefore his degree, being withheld, Dalton said that the issue also placed him under added financial pressure.
"I had left my job in December because of the extra €1,500. I was planning on leaving in March but then I was like, 'No, I can leave a bit earlier because I have the extra money to spread over'", he said.
In some cases, students who had previously been SUSI recipients were not notified at the beginning of the year that they no longer qualified for the full grant, or only qualified for a partial grant. But such students, when registering online, had their fees marked as "null" and had no option to pay on the MyTCD web portal.
Speaking to The University Times, Ethan Lee, a law graduate who qualified for SUSI in his first three years but not in final year, said that he was never notified by SUSI that he no longer qualified for a grant in fourth year.
When he was advised by Academic Registry that his fees were still outstanding, he "went to try and go pay my fees and on the Trinity website it didn't have the option".
"I got an email copy as well saying: 'Hey, we found you didn't pay your fees' or whatever, because of some mishap in Academic Registry on their part, and they were requesting that we pay them now", he said. "There was no real apology or anything on their behalf."
Stephen McWade, who completed an undergraduate degree and a master's degree in engineering at Trinity, was never notified of the outcome of his SUSI application for his final year, the 2016/17 academic year.
McWade is now a PhD candidate in University College Dublin (UCD), and was notified in January 2019 that he owed €3,000 to Trinity, a full year's fees.
Speaking to The University Times, McWade said that Academic Registry offered flexible payment options to him, but initially insisted on a minimum repayment of €125 per month over two years.
"I'm on a PhD stipend, I really can't afford that," he said. "So I haggled … they came back with: 'We've discussed it with our management team – we're willing to offer you a three year [option] of 83 quid a month.'"
"This was all over email [and] took weeks – they were really, really slow to get back to me," he added.
The statement provided by Ní Lochlainn said: "An interest free, flexible payment option has been made available to these students to help spread repayment. A hardship fund has been made available under the governance of the Senior Tutor's Office."
"The vast majority of students involved have now paid in full or have entered into a repayment plan", the statement said.
Correction: 19.48, September 5th, 2019
Due to incorrect information released by Trinity under a Freedom of Information request, the headline of an earlier version of this article, published in print in The University Times this week, inaccurately stated that Trinity had written off €501,000 in unpaid SUSI debt. In fact, despite specifically identifying the figure in question as bad debt in the information released, Trinity is still attempting to recover the unpaid sum of €501,000.