Trinity researchers yesterday launched an augmented reality experience of Samuel Beckett's Play, a "ground-breaking" milestone for the medium of virtual reality.
A screening of Augmented Play, a re-imagining of Beckett's text for a 21st-century audience, involved viewers donning a headset and directly "confronting" the virtual characters.
The experience was developed by Trinity research group V-SENSE in collaboration with the Trinity Centre for Samuel Beckett studies.
ADVERTISEMENT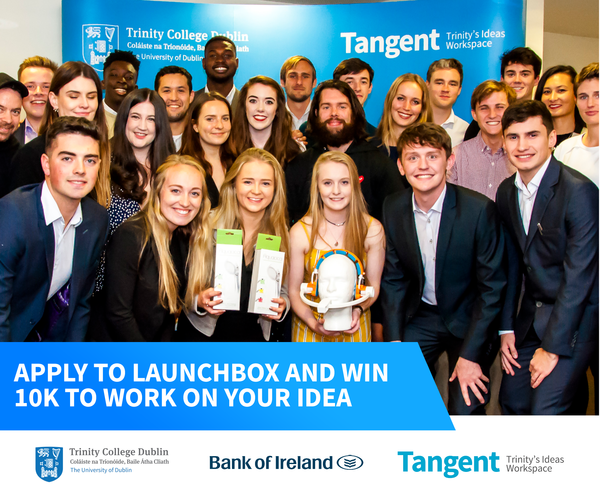 In a press statement, Nicholas Johnson, an assistant professor in drama studies at Trinity, said: "Samuel Beckett was not only a great playwright, novelist, and poet: he was a significant figure in the analogue media of the twentieth century – writing for radio, television, and film – always innovating and adapting his own works in each new field that he touched."
Johnson continued: "We honour his radically experimental legacy by continuing to research his works through contemporary creative technologies, and to explore what his ideas might mean in twenty-first century digital culture."
Augmented Play is the third and final part of a series that explores Play through different media. The first two, Intermedial Play, a webcast, and Virtual Play, a virtual reality version, were developed over the last two years.
In a press statement, Aljosa Smolic, a Science Foundation Ireland research professor of creative technologies at Trinity, said: "Volumetric video is a novel form of digital media that enables new forms of interactive and immersive storytelling, such as our reinterpretation of Samuel Beckett in augmented reality."
"The project allows us to explore the interplay between cutting-edge technology and immediate use for creative art", Smolic said.
Beckett studied French, Italian, and English at Trinity, graduating in 1927. He was elected a scholar of modern languages in 1926.
Play was first published in 1963.
A mural featuring Beckett and created by famed artist Joe Caslin was erected beside the Campanile earlier this year, to coincide with the launch of Trinity's Inspiring Generations philanthropic campaign.
The mural also featured final-year English student Leah Kenny, who wrote her dissertation on Beckett's representation of women.
In an email statement to The University Times at the time, Kenny said she was approached to be featured on the mural after writing a blog post about Beckett.
"They asked me after reading a blog post I wrote which was published on Trinity's Manuscripts and Archives Blog", she said. "The blog post was about Beckett's intellectual inaccessibility and detailed my attempt to give my Grandad, whom I was very close with, a medium through which he could understand and appreciate Beckett's writing."