Trinity's lease on luxury student accommodation complex Binary Hub will end in May 2020, the College's accommodation officer has confirmed.
Trinity has yet to confirm whether the lease will be renewed.
In an email statement to The University Times, Trinity's accommodation officer, Hazel Kinmonth, said that the current "nomination agreement with Binary Hub is due to expire at the end of May 2020".
ADVERTISEMENT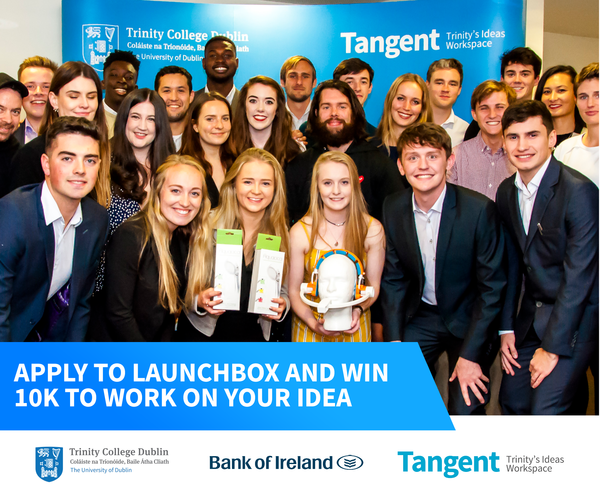 Kinmonth said that "the College is considering its options, and will bring a paper to Finance Committee later this year".
Rooms in Binary Hub are available from €250 a week – approximately €1,000 a month – including utility bills and contents insurance.
Full-time Trinity students can rent rooms in Binary Hub for a single semester or on a full-year contract. Occupancy from August 24th to January 4th costs €4,940, occupancy from January 11th to May 30th costs €5,200, and full-year occupancy costs students €10,000.
The complex, which is a 15-minute walk away from Trinity's campus, has 471 rooms, and has 100mb WiFi and broadband, a gym, common room, study space and on-site maintenance.
Trinity also has a lease on another luxury student accommodation complex, Kavanagh Court, which charges €250 a week.
Earlier this month, the Pav faced online backlash after it announced that two of its freshers' week events would be co-hosted by luxury student accommodation providers LIV Student and Aparto.
The events were subsequently cancelled after Trinity People Before Profit posted a picture of the timetable and called on Trinity College Dublin Students' Union to pressure the Pav to cancel the events.
Conor Reddy, a member of Trinity, People Before Profit, described the prices charged by LIV Student and Aparto as "extortionate", adding that the companies were "profiting off the crisis students face and suffer through everyday".
In July, The University Times revealed that less than seven per cent of the 6,691 student beds created in Dublin since 2016 is available for less than €840 per month.
In May, the government changed the Residential Tenancies Act to cap rents on student accommodation at four per cent a year.
Licensed student accommodation will now be classified as rent pressure zones. The changes will also give students in licensed student accommodation access to dispute resolution mechanisms under the act.
In June, the Irish Times reported that the Irish Universities Association (IUA) had lobbied for an exemption to the legislation for college-run student accommodation.
IUA head Jim Miley wrote in a letter to Minister for Housing Eoghan Murphy that the legislation would cost universities and would complicate the handling cases of alleged sexual assault in campus accommodation.