The Union of Students in Ireland (USI) may lead a rent strike in the future to protest the costs of Ireland's student accommodation, according to President Lorna Fitzpatrick.
In an interview with Hot Press magazine, when asked about an article in The University Times calling for student-led rent strikes, Fitzpatrick said that "there's nothing ruled out".
She added: "Rent strikes have been discussed. We have taken that into consideration and we're looking at how they've operated elsewhere. For example, rent strikes in the UK have been very successful."
ADVERTISEMENT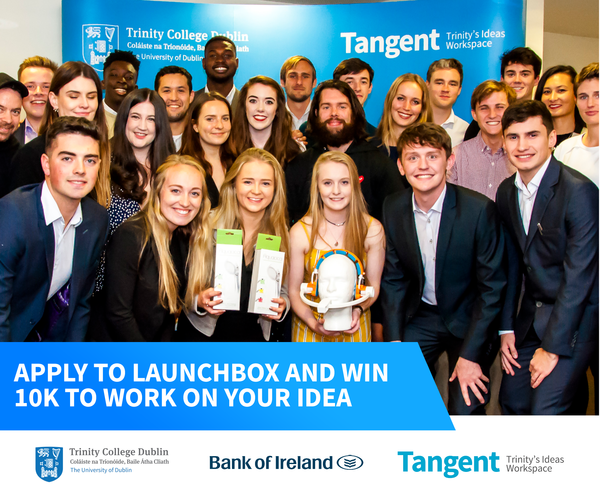 "I've seen that article myself and we have no problem with listening to, and putting forward, action that is reflective of what our members want", she said. "Once the academic year starts back and students are back on campus, we'll be having those conversations a lot more. There's nothing ruled out."
Fitzpatrick said that USI wants to see the government "building and investing in purpose-built student accommodation" through the setting up of a dedicated government agency.
Such projects "would need to be accessible, and be managed through the housing agency, to ensure that it's cost-rental", she added.
"There's loads of property being built around Dublin which is for students, but it's not what students want. It's not affordable. A lot of them have bowling alleys, cinemas – but nobody wants them, nor can they afford them", she said.
Earlier this year, The University Times reported that over 90 per cent of student accommodation in Dublin costs over €800 per month.
"It's not feasible", Fitzpatrick said. "We're going to continue to campaign on it, to lobby on it."
Fitzpatrick also discussed the issue of third-level funding in Ireland, saying: "The issue of publicly funded education in Ireland was outlined in the Cassells Report in 2016 and no-one in government has made any sort of comment on that."
The Cassells report outlined three options to resolve the current funding crisis in Ireland: abolish the student contribution and increase funding to colleges and universities exchequer, retain the contribution and increase funding, or introduce a student loans system.
Earlier this year, the report was sent to the European Commission for a cost analysis. The results are not expected before 2020.
"There just seems to be a sense of it being kicked down the road year after year", Fitzpatrick said. "The impact that that has on students and their families is massive."
"This year in CAO, there was a drop in the number of applications for Dublin. We saw a rise in CAO applications for the rest of the country. You can't tell me that accommodation and fees doesn't play a part in that", she said.
"We have the second highest fees in the EU – after October 31st we'll have the highest – and the impact that's having is bringing us backwards rather than forwards", she added.