Jailbreak constitutes a unique annual fundraising campaign that involves teams of students aiming for a mysterious location – known as X – over 36 hours with the remarkable caveat that they may not spend their own money to finance the journey.
An event directed in Ireland by students of DU Amnesty, Trinity VDP and Trinity Cumann Gaelach, which has by now expanded to include competitors from across Irish universities, the contest remains an enticing combination of fun and social action.
Last Thursday evening, the directors of this year's edition chaired the official launch alongside Amnesty Ireland's Executive Director Colm O'Gorman, National Director of the Society of Saint Vincent de Paul Kieran Stafford and Deputy General Secretary of Conradh na Gaeilge Aodhán Ó Deá.
ADVERTISEMENT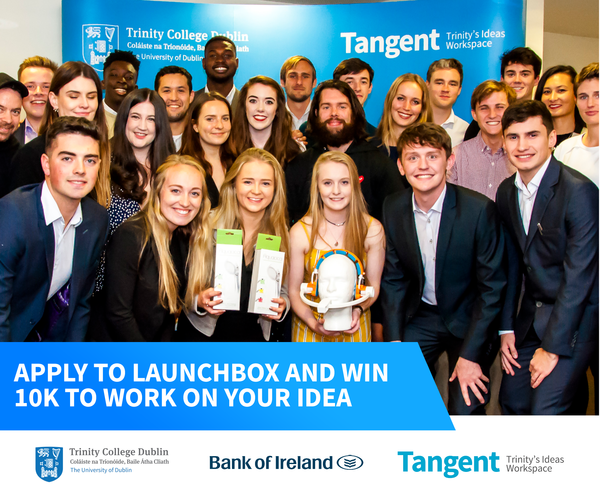 The three guest speakers voiced their appreciation for the programme, and their personal engagement with the competitive aspect of Jailbreak over the years. O'Gorman earned laughs as he recalled recalled "losing my shit" while following the inaugural social media coverage of teams racing as far as Argentina, while Stafford's description of being a "jailbreak parent" – it was "a bit of an eye-opener" – gained a similar response.
Above all else, the speakers focused on the real-life social impact of fundraising through Jailbreak as an example of the wider progress initiated through student activism. While we heard many cliched phrases such as "ordinary people becoming everyday heroes", and how the ocean is made up of only so many individual drops, the emotive delivery provided by the speakers meant their words rang true.
Accountability is clearly important to those behind Jailbreak – the destination of the funds raised cropped up a number of times. Amnesty Ireland focuses Jailbreak funds on a community sponsorship approach to refugee resettlement that seeks to develop a community of advocates that engages natural humanity to tackle populist scaremongering. St Vincent de Paul takes care to invest Jailbreak raised finance specifically in the charity's youth sector including college conferences such as Trinity VDP.
It wasn't surprising that the Irish language was strongly represented at the launch of a programme that emphasises the value in participants spreading spoken Irish on their journey. Ó Deá hailed the involvement of Cumann Gaelach as part of a cultural revolution for the language, aided by the possibilities of social media. The traditional Irish song "Trasna na dTonnta", he said, could become the anthem of the programme as it brings Irish across the waves.
The promotional video for the initiative – featuring some comically intense acting and a European tourism highlight reel cycling through panoramic cityscapes from Athens to Paris – was well-received by the audience.
Having worked behind the scenes as well as part of an adventuring team, Jailbreak's student directors demonstrated compelling competence setting the scene for this year's edition. The recurring concepts of passion and commitment to a quantifiable social project were again evident in our brief conversation.
On a pragmatic material level, the funds raised through previous Jailbreak campaigns have not been insignificant –last year's teams collected over €70,000 – and thus genuinely contribute to the efforts of both associated charities.