Smoking in Trinity's tobacco free zones reduced by 83 per cent between July 2016 and March 2019, the College has announced.
The zones were situated around the Day Nursery, around Fellow's Square and around the Sports Centre.
The College Board approved the introduction of a smoke-free campus last December, after several years of campaigning, a successful two-year pilot of the tobacco free zones initiative and a student plebiscite. The pilot scheme was spearheaded by Tobacco Free Trinity.
ADVERTISEMENT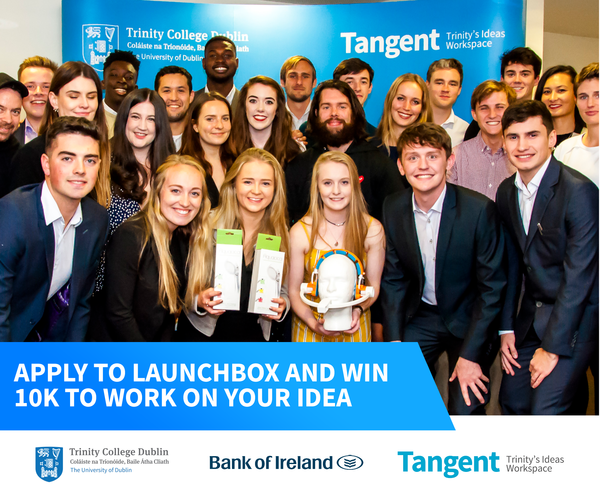 Speaking to The University Times, Trinity's health promotion officer Martina Mullin said: "We're really happy with the progress on Tobacco Free Trinity."
"We know not everybody complies, but everybody who is asked to comply with it is really respectful", she said.
In an email circulated to students today, Dr David McGrath, the co-chair of the Healthy Trinity Tobacco Policy Committee and the director of the College Health Service, said: "Thank you to those who no longer smoke on campus or who use the smoking areas. Your consideration means fresh air and a clean campus for all."
"I think the more emphasis we put on why we're doing this policy, the more people will see that it's really useful from an environmental perspective, for a clean campus and for fresh air for all", Mullin added.
There are now just three smoking zones on campus: around the perimeter of College Park, Kinsella podium outside the 24-hour library and an area beside the launderette.
The total cost of making Trinity smoke free is around €36,000, including €10,000 spent on anti-smoking signs.
Healthy Trinity employs students as ambassadors to monitor on-campus smoking and to encourage compliance with the rules.
The Tobacco Free Trinity campaign was launched in 2013. An online survey carried out as part of the initiative found that around 21 per cent of staff, 26 per cent of postgraduates and 41 per cent of undergraduates opposed the campaign.
Trinity College Dublin Students' Union (TCDSU) then ran a referendum in 2014 to adopt a stance on the issue. Some 53 per cent opposed the smoke-free initiative.
Last September, TCDSU conducted a plebiscite to gauge student opinion on a smoke-free campus. In a dramatic reversal of the 2014 referendum result, 71 per cent of voters backed the proposed changes.
Other College surveys found that seven per cent of Trinity students smoke daily, while 12 per cent said they smoke occasionally.