Activists from Trinity's new Cut the Rent group will begin early next week to canvass students on withholding rent payments as part of a rent strike.
The announcement was made tonight at Cut the Rent's first meeting, which also saw impassioned speeches from students.
Members of the group plan to hand out flyers promoting a rent strike at a fire safety talk for on-campus residents this week.
ADVERTISEMENT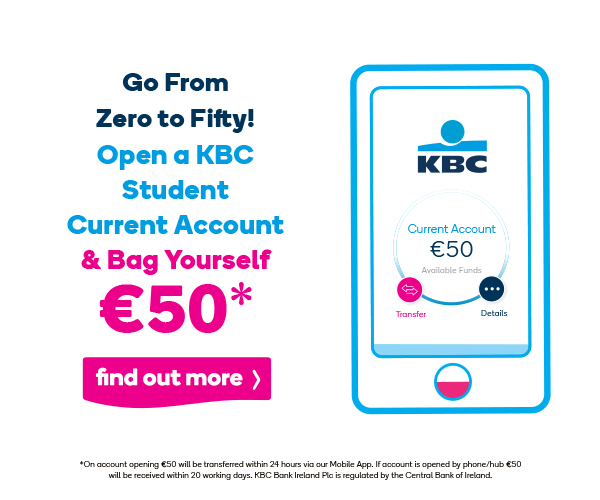 Speaking at the event, Aisling Shanahan Daly, one of the founders of the group and a member of Trinity People Before Profit, said that "year on year homelessness figures are getting worse, rent went up between four and seven per cent since the end of summer…it's about time we did something".
Michael McGrath, a fourth year Trinity student currently living in Trinity's Pearse St accommodation and a co-founder of the group, said he, like many other students, had "really been shafted on a few occasions by landlords".
He criticised Trinity's response to the accommodation crisis. "They exploit the stress for profit. It is absolutely unjustifiable, neither right nor fair and shows a complete disregard for students' mental health. We must resist this greed which shows no signs of slowing. This is why this campaign is important."
Conor Reddy, a Trinity graduate and key figure of People Before Profit, said the student accommodation crisis has been "a long time coming", referencing the Union of Students in Ireland (USI) report in 2015 which highlighted the shortage of 30,000 student beds.
Reddy was also critical of College's inaction. "Why did the College decide to increase rents? Because they could. Because the market allowed them to. They have no qualms whatsoever about using students to fill holes in their balance sheets."
He proposed that "a broader campaign that ties together the disparate threads" of the accommodation movement was needed to affect change and commended environmental groups like Extinction Rebellion for their "vision of civil disobedience, of mass direct action".
"Students are uniquely placed to take the radical action to drive a national movement forward", Reddy said. "No one there is in a seriously precarious situation… The fact that we're concentrated makes it a lot easier to organise."
Rent strikes, he said, would "hit College where it hurts the most".
An organiser of the rent strike in University College London (UCL), Matthew Sardegno, spoke to the group via a Skype call. He explained how the rent strike was organised, and described it as "the biggest in London in 60 or 70 years".
Sardegno said that "all you need is the dedication of a core group of people. If we have enough numbers, there is nothing they can do to stop it".
Sardegno advised the group to stage "big visual stunts so your campaign is well known" as well as knocking on tenants' doors.
"It's a matter of door knocking and talking to everyone at least once or twice. People are usually far more effective than you think."
Cut the Rent was established last month in response to widespread hikes in the cost of student accommodation, after reports over the summer that every college in the country had raised the price of its student accommodation for the year.
President of USI, Lorna Fitzgerald recently alluded to the idea of a rent strike, in an interview with Hot Press magazine. When asked about an article in The University Times calling for student-led rent strikes, Fitzpatrick said that "there's nothing ruled out".
She added: "Rent strikes have been discussed. We have taken that into consideration and we're looking at how they've operated elsewhere. For example, rent strikes in the UK have been very successful."
"I've seen that article myself and we have no problem with listening to, and putting forward, action that is reflective of what our members want", she said.
---
Jordan Nann and Isabel Kveder contributed reporting to this piece.