Nearly 30 Trinity students joined over 500 climate action activists today for a protest at the Dáil that kicked off as part of an international week of action organised by Extinction Rebellion.
Amid a climate crisis that has been declared an emergency issue by the government, climate activists today condemned the state's inaction on the issue, as their counterparts around the world rallied to kick off a week that has been called "the biggest event in the Extinction Rebellion calendar".
The protest saw protestors stage a mock "funeral" for the planet, with poems read over a closed coffin, on a day that saw 21 activists arrested in London.
ADVERTISEMENT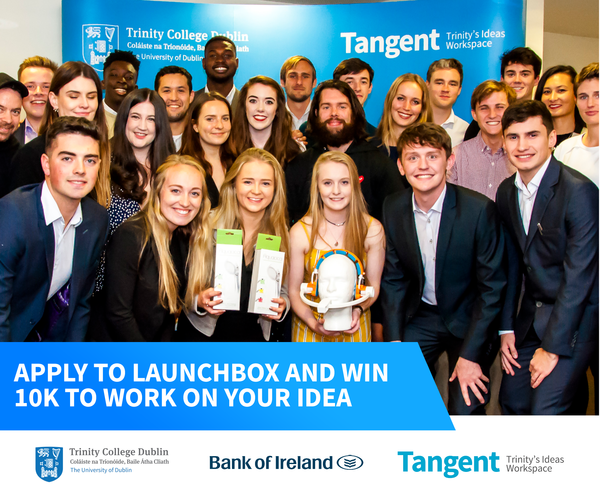 "Farewell", one shouted, "to the imperialists and corporations that have brought us to the brink of apocalypse".
A giant Extinction Rebellion-branded ship, with the words "Tell the Truth" emblazoned on the side, was also brought to the rally.
Before the rally students, led by Trinity Extinction Rebellion, gathered in Front Square. When they arrived at the Dáil, students joined chants of: "When our planet is under attack, we stand up – we fight back."
"What do we want? Climate justice. When do we want it? Now", they shouted.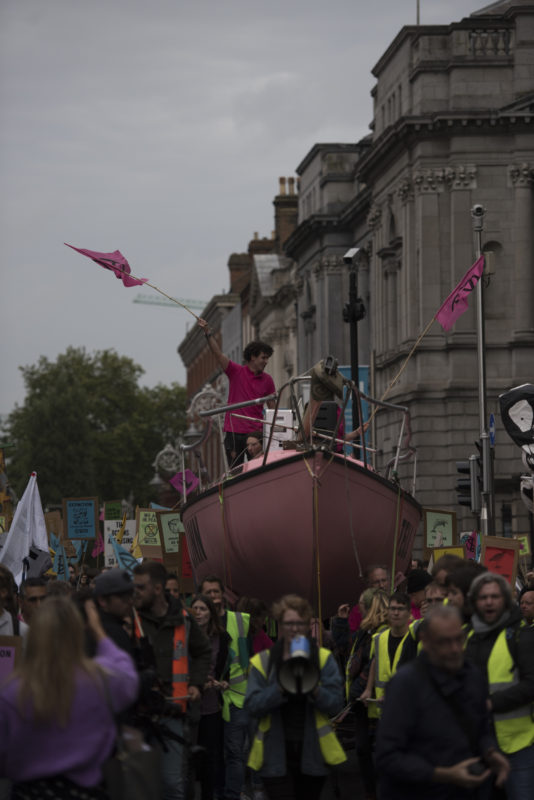 Neither the Union of Students in Ireland nor Trinity College Dublin Students' Union was present in an official capacity.
Speaking to The University Times this morning, Amy Heatley, one of the founders of Trinity's Extinction Rebellion group, said: "It's really important for students to get involved, because we're old enough to make our own decisions but we're young enough that it's going to affect our future."
"If we continue with bus as usual then our degrees are going to mean nothing", she said.
Sibeal McCann, a final-year environmental science student, told The University Times that "a few months ago the government called a climate emergency, but yet nothing was acted upon".
"We saw what happened in London a few months ago and that's what needs to happen here", she said, adding: "I'm kind of surprised that there's not more students here."
Speaking to The University Times, Conor Reddy, a veteran student activist and member of People Before Profit, said that civil disobedience, including arrests, "creates attention and draws more attention to the issue".
"It's not something that we should go out and look for but it's a barometer of an effective action if people are being arrested and disruptive", he said.
---
Emer Moreau, Charlotte Finlay, Aisling McLaughlin and Ella Connolly contributed reporting to this piece.