Dublin's first 100 per cent plant-based store has opened its doors just five minutes from Trinity's gates in Stephen's Green Shopping Centre. With its green paint job and minimalist layout, Veganic is a new oasis of peace you can escape to while eluding the discordant buskers of Grafton St.
The shop itself is smaller than I expected, but its space is utilised well and there's quite a large variety of stock on offer. You'll find all the usual health shop fodder towards the front of the shop, including enough peanut butter to fill a swimming pool and a plethora of non-dairy milks you probably haven't even heard of before. But it's the back of the shop where the really interesting stuff hangs out — the bulk section.
Bulk sections still feel like a novelty to me, and they're definitely still rare in Ireland. Until about a year ago the only time I had seen dispensers hanging along a wall was at a giant LEGO store on a childhood holiday. I'm not ashamed to say that seeing large dispensers filled with pasta, buckwheat and couscous was just as exciting as seeing them filled with coloured bricks. With only eight to ten dispensers in total, the selection is modest, but it covers the basics: cereals, pasta, rice, nuts — everything your student kitchen needs.
ADVERTISEMENT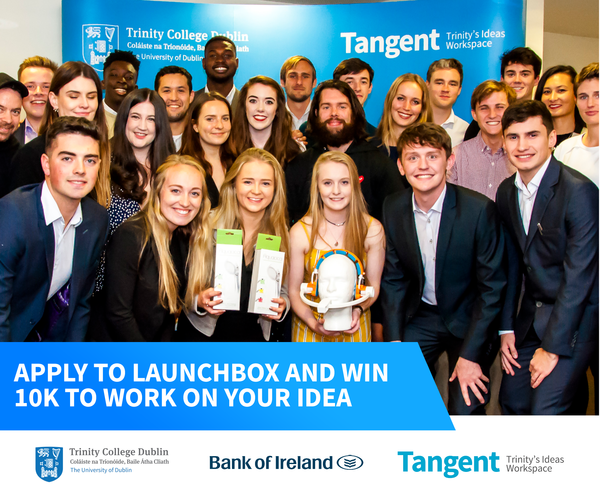 Behind the bulk section, you'll find a shelf full of perfectly straight wooden crates labelled "Tomatoes :)", "Courgettes :)" and "Mangoes :)" (yes, every label has a smiley face). This might be a good time to note that the shop is also filled with the type of people you might expect to find in an organic, plant-based shop – hippie vibes emanate from many of the clientele. Between the hippies' peaceful auras and the smiley labels, you feel like smiling yourself as soon as you walk inside. Even the staff were smiley. As I brought my 100 per cent organic sparkling ginger drink to the counter, the shop assistant smiled so much I thought she might have mistaken it for a gift. Needless to say, I was smiling as I walked home, and the ginger drink didn't taste half bad either.
However, while this is a shop close to college, the prices weren't entirely student-friendly. My ginger drink cost €1.90, and the "mangoes :)" were nearly €2 each. It's no secret that organic food can be expensive, but the hurdle can be easily lessened by a trip to your local farmers' market, and at least then you can chat with the person who has grown your fruit and veg.
While I wouldn't recommend Veganic for your weekly shop unless you want to blow your entire week's budget on rice milk, it's certainly worth popping into to gaze dreamily at the pasta dispensers. In the depths of exam season this winter, perhaps try dragging yourself to Veganic before you hop on the Luas. I know I'll be making my post-library pesto pasta with some zero waste, 100 per cent organic fusilli, perhaps even with a few "tomatoes :)".