In 2012, Conor O'Donnell became the youngest Irish chess player to ever beat a grandmaster. He was 13.
Now, seven years on and with his status secure as one of the top names in Irish chess, he will travel to New Delhi for the World Junior Championship, where he will compete against the international chess elite.
The third-year engineering student tells me about his introduction to the sport: "I didn't really play until second or third class in primary school, when I got into an after-school chess class. Quickly, I became pretty good and the teacher recognised that, and put me forward for tournaments at the weekends. After a while I started winning those."
ADVERTISEMENT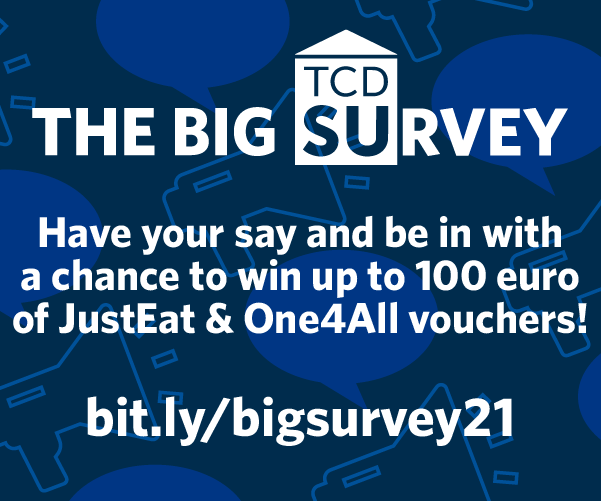 After those initial after-school classes, O'Donnell's career went from strength to strength. He progressed to open tournaments, where the prospect of playing against adults with far greater experience left him unfazed. He relished the opportunity to improve, noting with a smile: "At the start it was great. My rating was shooting up."
To the uninitiated, chess's rating system may seem like an inaccessible muddle of figures. In reality, the International Chess Federation's (FIDE) formula for calculating rankings follows a simple formula: beating players placed higher will earn you more than beating players placed lower.
For a player serious about climbing the rankings, travelling widely to take on the best talent is commonplace: "These days I'm in the top five active players in Ireland, so if I want to really push myself, there aren't really many opportunities in Ireland."
While chess is predominantly an individual-focused sport, O'Donnell has competed on numerous occasions as part of a team. His first appearance on the international scene was at under-12 level, representing his country at the European Youth Championships in Bulgaria. He went on to do the same at under-14, under-16 and under-18 level.
These days I'm in the top five active players in Ireland, so if I want to really push myself, there aren't really many opportunities in Ireland
This week, O'Donnell will make the step up to under-20, when he represents Ireland at the World Junior Championships. He will travel to India as one half of an Irish team, alongside Diana Mirza, a student in University College Dublin (UCD). The Limerick native will represent Ireland in the girls' division, while O'Donnell compete in the open grade of the tournament.
With an average tournament game lasting about three hours, and O'Donnell's longest thus far clocking in at six, the 13-day event is a gruelling prospect. "It's a bit tragic", he laughs. "I'm going all the way to India and I'll only have one rest day in the two weeks. But I'll make the most of it – go to see the Taj Mahal."
Looking at what he hopes to achieve in New Delhi, O'Donnell is candid in his estimations: "I probably don't have much chance of winning the event. There are going to be professional players, about 10 or 15 grandmasters in the field."
O'Donnell does, however, view the championship as an opportunity to bolster his ranking.
"The top title in chess is grandmaster. Below that is international master, which really I should have achieved by now. So my goal for this tournament is to achieve that title", he says.
With his rating currently sitting just short of the 2,400 points needed to achieve the title of international master, he is confident that a strong showing in India can take him over the line.
It's a realistic goal, if I put my mind to it, to be Ireland's first homegrown grandmaster
For O'Donnell – and for competitors in any game – the question of ambitions and goals can be a tough one.
"One problem I have is I'm often too realistic – slash unambitious – for my own good", he tells me. "I definitely could have been more ambitious with my chess career so far."
Yet at just 20 years old, time is certainly on his side. His sustained presence at high-level competition speaks to O'Donnell's drive and talent, and perhaps there is a misplaced modesty in claiming a lack of ambition. When pressed a little further on his goals, he does admit that the title of grandmaster is something he wants to achieve in the near future: "There definitely is still time. It's a realistic goal, if I put my mind to it, to be Ireland's first homegrown grandmaster."
While Alexander Baburin – a Russian-born immigrant to these shores in the 1990s – holds the title of Ireland's first grandmaster, the question of who Ireland's first homegrown grandmaster might be has long been a topic of speculation in the Irish chess community. Since his rise to the top of the game in Ireland, O'Donnell's name has been at the forefront of that discussion.
Despite playing at the top level for nearly a decade, O'Donnell says that he has not fallen out of love with the game.
"It's a big part of my life and I still get excited about it", he laughs.
"The competitive aspect keeps me interested. For instance, lots of people at the same level as me would play online a lot, but for me it's just missing that competitive edge, because the stakes aren't as high."
"You would wonder: could you get bored of playing the same game all the time? But there is one thing anyone who plays chess at a reasonably serious level would say: you would miss the game if you stopped playing."