Musicians from all over Dublin will come together from October 1st to October 5th for the phenomenon that is Ireland Music Week. Formerly known as Hard Working Class Heroes, the festival will consist of 50 of the Emerald Isle's finest rising performers. Included among this year's line-up are Touts, Mango X MathMan, Sinead O'Brien and Marcus Woods.
The festival will continue its tradition of advocating the Keychange manifesto, an initiative aiming to create an equal balance of genders in music festival lineups by 2022. Hard Working Class Heroes was the first Irish festival to sign up for the initiative and the organisers have strived to obtain a 50:50 ratio for male and female artists since.
The event's primary aim is to showcase the extensive magnitude of Irish talent, but it's also an opportunity for musicians of all levels to learn and network. The conference element of the celebration includes different seminars tailored towards artists based on whether they're up-and-coming, developing on a national scale or gaining recognition internationally.
ADVERTISEMENT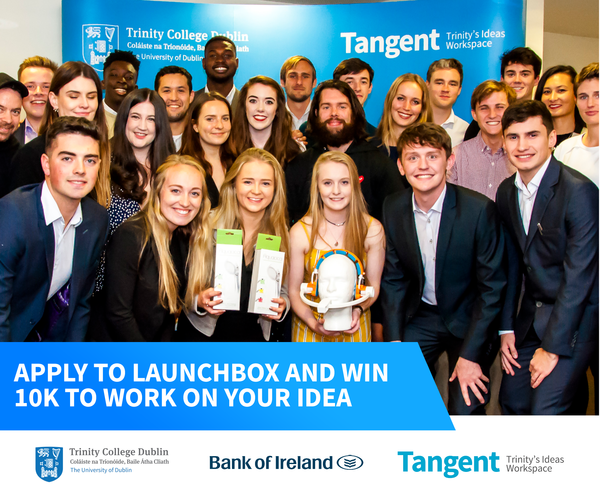 Angela Dorgan, the festival director of Ireland Music Week, is instrumental within the country's thriving music scene. Dorgan is the co-founder of PLAYIRISH, a new digital music station focused on championing fresh Irish music, and is the acting CEO of First Music Contact, a resource aimed at promoting and developing the careers of rising Irish musicians.
Ireland Music Week will commence on October 1st with a series of masterclasses and workshops, which make up the conference component of the festival. These events will run throughout the five days, with artists performing on the Friday and Saturday nights. Patrons in possession of showcase-admitting wristbands are permitted to move freely between all venues involved in the festival. This includes The Workman's Club, Lost Lane, The Button Factory and both the loft and ballroom of The Grand Social. Tickets may be bought as a pass for the entire festival, or for the showcase or conference portions separately, and prices range from €25 to €100.