Trinity's men's volleyballers proved too clinical for Aer Lingus Harriers yesterday afternoon, as they secured a comfortable 3-1 set victory in the Sports Hall.
Trinity were hoping to get back to winning ways after suffering an agonising five-set defeat in their opener of the Men's Division 1 league against Aer Lingus Masters two weeks ago.
The first set was a tight affair, with neither team able to take control. Trinity tested the waters in the opening stages, making some promising moves – Raouf Oueslati for Trinity jumped up for a powerful spike after a well-executed play involving a dummy spike that fooled Harriers.
ADVERTISEMENT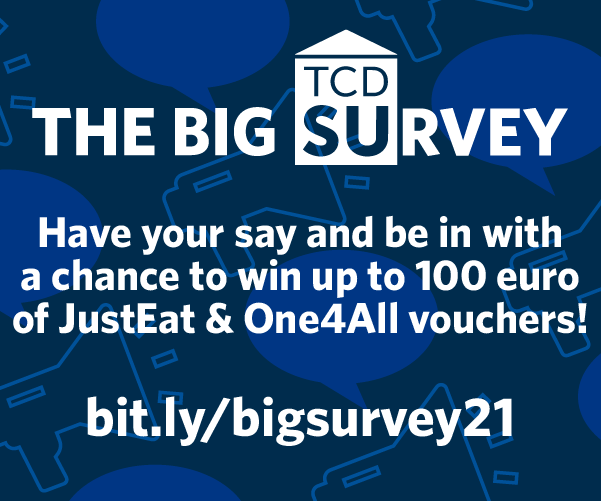 Luca Dellandrea and Pedro Bettio, Trinity's two tallest players, were busy early on near the net, jumping in tandem to make well-timed blocks.
But Trinity were unable to pull ahead, giving away several points due to missed serves and shots falling out of bounds.
The score remained close as the set progressed. It was 18 points apiece when an ace for Harriers gave them the lead for the first time in the match. Dellandrea, however, came through with two unreturned serves in a row to put Trinity in control again.
With set point for Trinity at 24-22, Harriers served while a substitute walked onto the court. The referee blew the whistle, calling it an infringement, and awarded Trinity the point. It was an anti-climatic finish to the set, but Trinity were happy with the 1-0 lead.
Frustrated with the way the last set ended, Harriers were determined to take control of the tie. They came out strong in the second set and raced into a 5-2 lead.
Trinity's Antoine Carnec put a stop to their momentum with a perfectly timed jump to block a strong hit and secure the point. This was followed by Dellandrea clinching another score with a powerful spike. The score leveled at seven points.
The set went back and forth, with both sides neck and neck. After a long rally, Trinity secured a psychological win when they prevailed – thanks to a skilful cross-court hit by Pedro Bettio – in a long rally that brought the score to 11-10. But then Trinity lost focus. Mental errors were made: Carnec dodged a ball hit straight to him.
Momentum was now with the away side, and Harriers grew their lead to 23-15. Despite a last-ditch effort to come back that saw the gap closed to 24-19, Trinity lost out in a set that restored parity to proceedings.
Trinity looked determined in the beginning of the third. Some words of wisdom from their coach proved beneficial as they went back to executing their attacks. Constant movement and dummies by the Trinity players bewildered the less clinical Harriers.
The visitors kept grinding, however, and were tenacious in their efforts to keep rallies alive. They kept pace and brought their deficit down to two with the score at 15-13.
Carnec gave Trinity an injection of energy with an overpowering spike that stopped the comeback in its tracks. From here, Trinity pulled away in the set, securing five unanswered points to make the score 20-13. They won the set 25-19.
Trinity maintained their momentum in the fourth set, determined to see out the match. They showed their superior stamina, winning five points to Harrier's zero. Harriers had their heads down and seemed incapable of returning Trinity's hits.
Anton Tischovschi for Trinity displayed some terrific athleticism with two fast approaches to the net, followed by powerful spikes that split the Harriers players. The set continued with Trinity maintaining firm control. Trinity cruised to the finish line, clinching the decisive set 25-14.
Trinity's volleyballers will be hoping yesterday's win gets their season back on track, ahead of the visit of Munster Thunder to the Sports Hall on December 1st.