Sitting on the Sligo to Dublin train last weekend, I found myself thinking about how unusually pleasant my journey had been thus far. My pre-booked seat had not been stolen by the time I boarded the carriage, nobody had attempted to strike up a conversation with me about what I was doing on my laptop or what college I attend or what I plan to do with the rest of my life or what I eat for breakfast. Mercifully, there were no stag or hen parties continuing their celebrations as they made the long journey back from Carrick-on-Shannon.
Just as I was telling myself that the train wasn't so bad really, that I was probably being dramatic when I ranted to friends and family about the torture Irish Rail inflicted on its passengers, my thoughts were interrupted by somebody belting out "Stand By Me" at the top of her lungs. Myself and the other passengers were treated to at least five renditions of the song, sometimes with the addition of backing singers, by the time I disembarked in Drumcondra.
Despite the questionable on-board entertainment, this still classed as a relatively uneventful, and thus highly successful, journey on the Sligo to Dublin train. Over the last three years I have made this commute many, many times, and have witnessed far more egregious acts of misbehaviour.
ADVERTISEMENT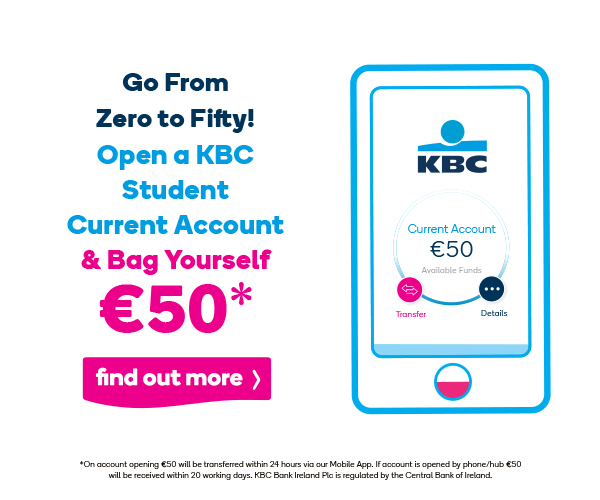 The aforementioned stags and hens are repeat offenders. On any given Friday afternoon, hen parties will board the train at Connolly Station with speakers, feather boas and, of course, plenty of alcohol in tow. I learned the hard way to err on the side of caution if, on a Friday, I see a number of seats are booked together until Carrick-on-Shannon. Maybe it is a hen party or maybe it isn't. Either way, I would advise you not to take the risk, and to find a seat far, far away.
The danger then though is that you will bump into a stag party. Not to generalise, but in my experience they often do not have the foresight to pre-book their seats, so there is no real way of knowing when or where they might appear.
Hens, I think, are noisier, but stags are more disruptive. The train is nearly always delayed by their insistence on getting off at every second stop to have a cigarette. At least they are doing their fellow passengers the courtesy of not lighting up on board, I suppose?
Hens and stags, despite their obvious flaws, are reliable in the sense that the participants will usually not be too drunk. On Fridays, they are pacing themselves in anticipation of a big weekend in the west. On Sundays, they are running out of steam. The same cannot be said for everyone enjoying a tipple on the train.
On one occasion, the train I was on was stopped between stations, without explanation, for at least half an hour. Finally, an intercom announcement informed us that staff were dealing with a drunken passenger who had vomited in one of the carriages.
On another, a woman making the journey home after seeing Mrs Brown's Boys live in the 3 Arena had enjoyed the bar at the show so much that, after telling me in painstaking detail about the production, she promptly fell asleep on top of me. When the train was beginning to empty out as I neared my stop, I had to climb over the table to disembark.
Being harassed on the train is, unfortunately, not an infrequent occurrence for many female passengers. Too many times, men have sat down opposite me and pursued highly inappropriate lines of questioning. For anyone wondering about train etiquette, here's a few tips, all gleaned from actual experiences I have had.
Please don't ask me, or any other woman, if I'm on a diet just because I don't want you to buy me anything from the trolley. In fact, do one better and please stop asking me if I want anything from the trolley – offering to buy sweets for women you do not know is weird.
I don't want to know about the state of your marriage, or anything about your relationship status. Neither do I care about what you got up to when you were my age (men who strike up these kinds of conversations are always at least 15 to 20 years my senior).
When I'm wearing headphones, please interpret this as confirmation that I do not want to talk to you. Unless there is an emergency of some description, do not gesture at me to take them out.
And please, even if you obey none of the other instructions, I would thank you for paying heed to this one: do not ask women on the train where they live. Of course, I can and do lie when male passengers ask me this question, but it does not alleviate how uncomfortable it makes me feel when a stranger inquires about my address. Why do you care? It's none of your business! Most of the time, I am alone as I make my way home from the train station, and nothing makes this journey more uncomfortable than the paranoia that is inevitably triggered when a man who I do not know has expressed interest in where I live.
Of course, the passengers are only part of what makes the Sligo to Dublin train such a unique experience – Irish Rail itself is not absolved of all blame.
Nothing makes my blood boil more than when I pay the not-inconsequential price of a ticket home and I see that it is not a train, but a DART, that will be taking me all the way to Sligo. There are two plugs per carriage on these godforsaken vehicles! I have too many pictures on my phone of their grubby conditions, because every time this happens to me I am so enraged that I am resolute in my conviction to email Irish Rail and complain about the service.
I never do though, because the anger I feel fades quickly from my memory when I see whatever family member has come to pick me up, waiting on the platform when I get home. Oftentimes when I regale people with my train stories, they tell me to just get the bus, and maybe I will someday. But getting the train, for all its difficulties, is inextricably linked to the feeling of going home. And it could be worse: I could be from Donegal and have no train to complain about.