It's week five, and although we're one week closer to a possible Brexit, we're also seven days closer to Halloween. Pumpkin-carving events and fancy dress parties beckon, and it's also Trinity College Students' Union's (TCDSU) mental health week. Despite all the political uncertainty, academic stress and cold weather to come, this week is all about self-care. Buy another bubble tea. Binge-watch that last season of Glee.
Turn off Blackboard notifications on your mobile phone. Take this chance to see how the College's societies plan to promote positive mental health and pick up some freebies along the way. You survived Storm Lorenzo – you deserve it.
Monday
Trinity Knitting Society is kicking off mental health week with one of its first events of the year. Its positivity-themed embroidery tutorial will give attendees the chance to learn and practise basic embroidery stitches in a relaxed and informal setting. All materials are provided, but the society welcomes you to bring your own clothing to embroider messages onto if you wish. Starting at 6pm, this event will take place in the society's room at the top of House Six. Membership is not required.
ADVERTISEMENT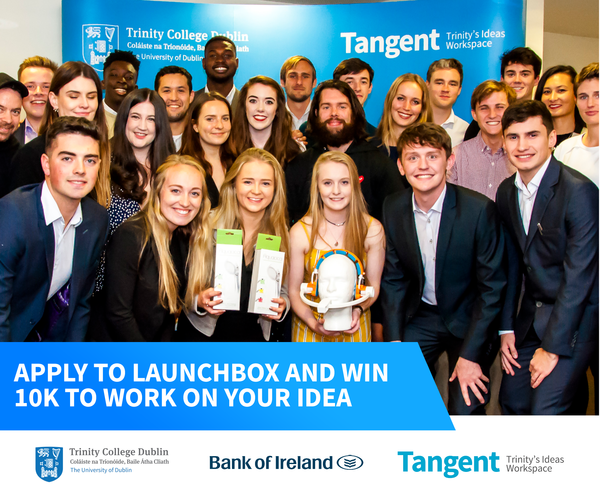 Tuesday
Stage actress Cynthia Erivo will speak before the Trinity Musical Society at 1pm. Best known for her roles in The Color Purple and Sister Act, this Grammy, Tony and Emmy award-winner will be the recipient of the society's Honorary Patronage. She will speak about her stage career and her recent foray into the film industry. The event is free for members of the society, and membership can be bought for €4 on the day.
At 7pm, SUAS Trinity will host a panel on slow fashion and upcycling in collaboration with STAND and Latham Street Vintage. This event comes as part of the society's STAND festival, which this year is focused on climate change. This event will take place in the Ui Cadhain Theatre in the Arts Block.
Wednesday
In keeping with the theme of positive mental health, TCDSU has an innovative project in mind — dog therapy. Between 12pm and 2pm, students are invited to the TCDSU kitchen in House Six to make new canine friends from the organisation Peata. Tickets are available through a link of the event's Facebook page, and attendees are asked to give donations of €3 in aid of the charity. DU Dance is back later that evening with its weekly salsa class. Beginning at 7.45pm in River Bar, the event sees the society inviting members of all ability to join in and learn. The class is €5 for members.
Thursday
It's that time of year again when many second-year students are faced with the "Will I? Won't I?" question of whether or not to undertake the Foundation Scholarship exams. For those in science or engineering courses, DU General Science Society (SciSoc) has organised a Schols talk with some of the faculty's most recent Scholars. The talk begins at 6pm in the MacNeill Lecture Theatre in the Hamilton building, and all interested students are invited to attend.
Friday
The last day of mental health week will begin with a final morning meditation in the union's kitchen at 10am. The week will conclude with the sixth Pav Friday event held by Trinity Ents, starting from 5.30pm.
Correction: 21.18, October 6th, 2019
An earlier version of this article incorrectly stated that Trinity Young Greens are hosting an event this Friday. In fact, the society is hosting an event on Saturday. It also stated that membership of Trinity Musical Theatre costs €5. In fact, it costs €4.