Dublin University Fencing Club will run taster events in association with some of Trinity's sports clubs this week as part of the Women in Sport initiative.
The events are aimed at promoting women's sport on campus and giving people a chance to try out new sports.
A 20×20 social media campaign on campus will be launched on Tuesday, followed by a taster session led by Trinity Karate in the Ancillary Hall from 6.30pm.
ADVERTISEMENT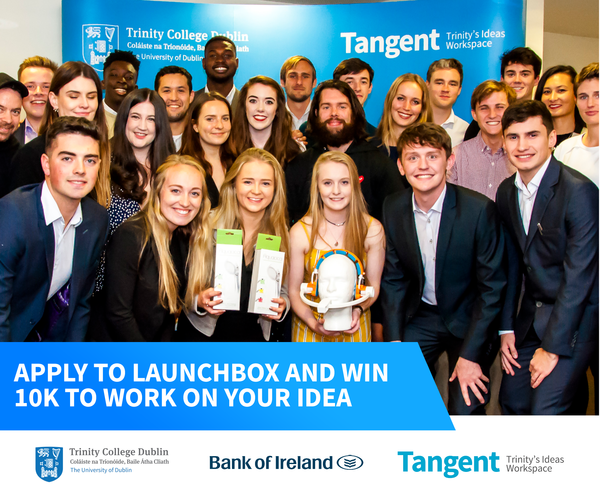 The karate club will also run self-defence and fitness classes on Wednesday from 1pm.
Dublin University Archery Club will host their taster event in the main sports hall at the Sports Centre from 2pm on Thursday. Trinity Badminton Club are running their event at the same location from 6pm.
On Friday, Dublin University Trampoline Club will run their event at 2pm in the Main Hall, followed by DUFC's taster session at 4pm in the Ancillary Hall.
Speaking to The University Times, women's fencing captain Dearbhaile Collins and club treasurer Carmel Comiskey cite the 20×20 initiative as an inspiration for the week of events.
According to he 20×20 initiative's website, it is an "all-inclusive movement to shift Ireland's cultural perception of women's sport by 2020".
By 2020, the movement hopes to see a 20 per cent increase in media coverage of women's sport, a 20 per cent increase in female participation at all levels of sport and a 20 per cent increase in attendance at women's games and events.
Collins admits that she "didn't even know what the 20×20 campaign was" a couple of months ago, but following high profile endorsements – including from DUFC alumnus Natayla Coyle – learned about the movement and wanted to actively get involved.
In the spirit of the initiative, Collins and Comisky hope that this week's event will bolster "female participation in sports on campus".
"Our idea was that because College has so many sports resources, it would be a really good place for the 20×20 campaign to take place. Because there's so many girls can try sports that they've never tried before."
"Carmel and I weren't sporty at all before college, and then outside of Trinity we would never have come across fencing at all. I think Trinity is just a really good resource to try new sports that you haven't tried before. Not everyone is going to be into GAA or whatever", Collins added.
Collins and Comiskey will also host a panel discussion on women's sport next semester for International Women's Week.