Trinity College Dublin Students' Union (TCDSU) has voted against adopting a stance supporting rent strikes organised by student activist group Cut the Rent.
The union voted against a motion that would have mandated it to promote and participate in the group's efforts to canvass students for withholding rent payments in January, as well as protecting students in the case of disciplinary action.
Speaking at council tonight, Xavier Bradley, a member of Cut the Rent, said: "We view that the current situation of accommodation has become prohibitively expensive and exclusive."
ADVERTISEMENT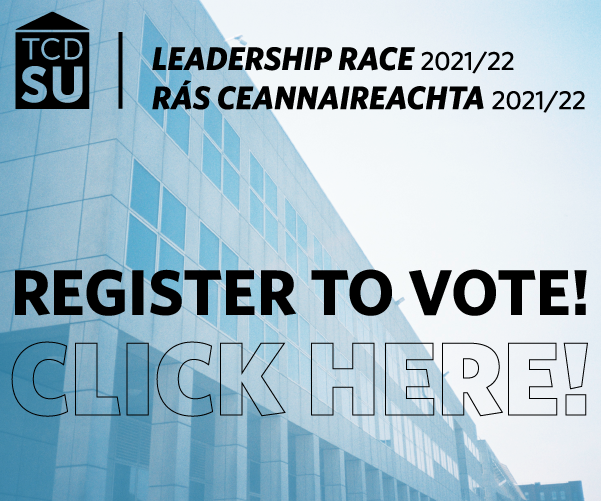 "The college has the capacity to rent lower than the market rent price", he said. "I want to appeal to the SU to lend us your support."
"Previous campaigns have only proved successful because of their support", he added.
Dan O'Reilly, the TCDSU EMS convenor, opposed the motion, saying: "My problem with this motion is the last line … this is a massive risk to anyone that signs up to it."
Controversy arose over the wording of the motion, which originally read: "Council also mandates that TCDSU adopt a formal stance in support of Cut the Rent movement. This support should include promoting and actively participating in the campaign, and protecting student activists in the case of disciplinary action."
"The SU supporting this motion puts a lot of students in danger they might not be aware of", O'Reilly said.
Jimi Donohue, TCDSU's mature student officer, said that a rent strike has "been done before, we did it with take back Trinity. There is a precedent for it".
Proponents of the motion cited TCDSU's previous support for the Take Back Trinity movement last year. Ellen McGrath, the secretary of TCDSU, said that "there was no mandate for Take Back Trinity", other than the passing of a motion to oppose the introduction of a €450 supplemental fee – the decision that triggered Take Back Trinity.
A proposed amendment to the wording was not accepted by the proposer of the motion, Ollie Pilkington. A vote by council on the issue was triggered, which did not pass.
Four of the union's sabbatical officers – all except President Laura Beston – voted in favour of the motion. Beston abstained from the vote.
Cut the Rent was established last month in response to widespread hikes in the cost of student accommodation, after reports over the summer that every college in the country had raised the price of its student accommodation for the year.
Trinity received an income of €13 million from its student accommodation in 2018. Earlier this year, The University Times reported that less than seven per cent of purpose-built student accommodation developed in Dublin since 2016 is available for less than €840 per month.
President of the Union of Students in Ireland (USI) Lorna Fitzgerald recently said that "there's nothing ruled out" when it comes to rent strike in an interview with Hot Press.
Fitzpatrick was responding to a question about an article in The University Times that called for student-led rent strikes.
She said: "Rent strikes have been discussed. We have taken that into consideration and we're looking at how they've operated elsewhere. For example, rent strikes in the UK have been very successful."
Matthew Sardegno, an organiser of the rent strike in University College London (UCL), who spoke at Cut the Rent's first meeting earlier this month via a Skype call, described it as "the biggest in London in 60 or 70 years".
Sardegno said that "all you need is the dedication of a core group of people. If we have enough numbers, there is nothing they can do to stop it".
"It's a matter of door knocking and talking to everyone at least once or twice", he said. "People are usually far more effective than you think."
Conor Reddy, a Trinity graduate and key figure in People Before Profit, said at the meeting that the student accommodation crisis has been "a long time coming", referencing the Union of Students in Ireland (USI) report in 2015 which highlighted the shortage of 30,000 student beds.
He said: "Why did the College decide to increase rents? Because they could. Because the market allowed them to. They have no qualms whatsoever about using students to fill holes in their balance sheets."
Reddy proposed that "a broader campaign that ties together the disparate threads" of the accommodation movement was needed to affect change and commended environmental groups like Extinction Rebellion for their "vision of civil disobedience, of mass direct action".
"Students", he said, "are uniquely placed to take the radical action to drive a national movement forward. No one there is in a seriously precarious situation … the fact that we're concentrated makes it a lot easier to organise".
Rent strikes would "hit College where it hurts the most", he said.