Now showing at the Royal Hibernian Academy, this year's Hennessy Craig Award exhibition is the first of its kind. The scholarship programme has been in place since 2002, but the structure of the Hennessy Craig has recently changed dramatically.
While the entry requirements have remained the same – entrants must be under 35 and must have studied at a recognised art college in Ireland – the programme is, as of this year, biennial. With the shortlist for the prize being curated over two years instead of one, the Hennessy Craig now seems to hold more weight. The award itself has changed too: the prize money has increased to €20,000. I think we can all agree that the stakes are pretty high for this year's 10 shortlisted painters.
Walking into the academy's Dr Tony Ryan gallery, I am immediately struck by the colour composition of the room. Each painter has been given the opportunity to show four works as part of the exhibition. I had been expecting to see one painting by each person, which could have looked messy and disjointed. Instead, I'm delighted to be presented with blocks of work by each painter. Leah Hewson, Marcel Vidal and Kurt Opperman have chosen to exhibit huge pieces, and they have each chosen to focus on one striking colour.
ADVERTISEMENT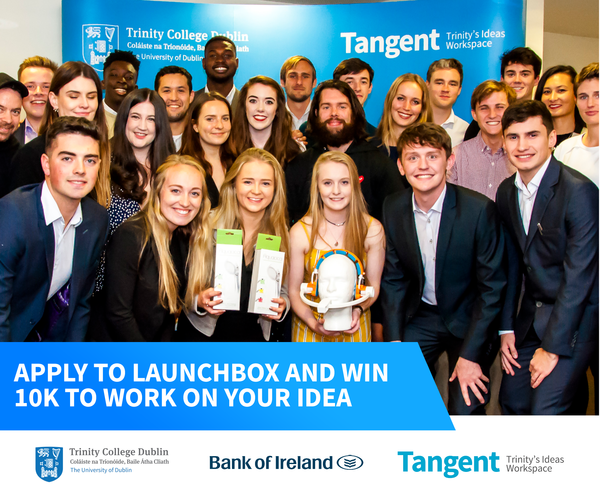 The immediate effect of this is remarkable, as Hewson's corner of the room positively glows neon pink, Vidal's corner is defined by a fresh green, and Opperman's corner exudes warmth in yellow tones. Although the paintings are numbered "1" to "35", I know there's no point in trying to take myself around the gallery in the numerically indicated direction. First, I know I absolutely must go and investigate each of these colour-blocked corners: their sheer visual impact is real enough to totally overpower the other smaller, less vibrant pieces in the room.
Hewson presents four pieces, each one taller than me and four times as wide. Her work mirrors graffiti, which is particularly eye-catching in the context of an art gallery. Every piece is spray-painted in neon colours and contains a certain messy quality. Barrel Stuffing and Faceroll are not presented on traditional rectangular canvas, but are cut into shapes – the first, a cloud and the second, an irregular, pointy splat. These shapes evoke thoughts of comic book strips, and the artist employs the tiny dots most commonly associated with Andy Warhol and Roy Lichtenstein. There's a sort of silent onomatopoeia going on, as her collection embodies the "WHAM" of pop art.
At first glance, it appears that Vidal's vividly green corner is composed of enormous photographs depicting leaves. Upon closer inspection, I discover that Vidal has actually painted these gargantuan leaves, and that his work almost photo-realistic. With clean, natural lines and larger-than-life presentation, Vidal's work is a refreshing sight.
By complete contrast, Opperman's paintings are almost sickly in their warm yellow tones. They could be representations of seascapes with waves in brown, skies in yellow and cliffs in orange. However, after staring for a few minutes, I'm convinced that Opperman's paintings are much more like the peeling wallpaper of a house in the 1970s – layers of warm-toned, garish colour peeling back to reveal another warm-toned, garish colour. You could really imagine his work plastered all over the walls in Father Ted's house. The effect is marvellous.
Kathy Tynan presents a beautiful, anecdotal series of paintings, and Salvator of Lucan presents two truly harrowing self-portraits – in one, he wears lime green crocs. Unsurprisingly, the standard is high throughout this year's Hennessy Craig exhibition, but Hewson, Vidal and Opperman steal the show in terms of pure visual appeal. Admission is free and the exhibition is showing until November 3rd, when the winner will be announced.