House Six has been hit by a number of robberies in recent weeks, with Trinity Orchestra, Dublin University Gender Equality Society (DUGES) and Trinity Literary Society (LitSoc) all having cash stolen from their society rooms.
It is unclear if the robberies are connected. However, DUGES and LitSoc both share a room, the attic, in House Six. In both cases, the culprit stole cash from a lockbox.
Trinity Orchestra had several hundred euro stolen from a lockbox in its society room on the second floor of House Six. The money came primarily from deposits members had paid to attend Trinity Orchestra's annual tour.
ADVERTISEMENT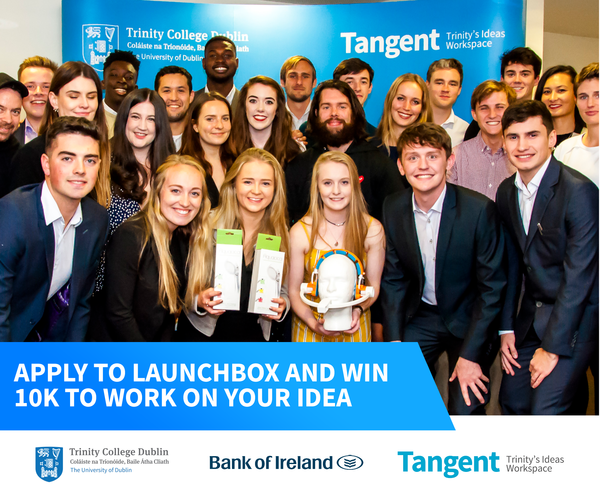 The society is taking extra security measures following the robbery, including changing its locks and implementing a sign-in system.
In an email statement to The University Times, Mark Deering, the auditor of Trinity Orchestra, said that "it's upsetting that the orchestra was the target of a theft to this degree".
The cash was stored in a lockbox in the society's office, and was stolen at some point between last Tuesday and the previous week.
"Not only is it hugely unfair on the players who have paid deposits for our tour abroad, but it's a devastating blow to our committee who work extremely hard in the overall running of the society", Deering added.
LitSoc Chairperson Carol McGill said in a statement The University Times that she had found out that the society's cashbox was missing on Monday of week four and that it had been used the previous Thursday.
The society immediately informed the Central Societies Committee (CSC) of the robbery, and the lock of the attic has since been changed.
"We were upset by the incident because it is really important to us that our society room is a safe space for all our members. We will no longer be keeping petty cash in our society room", she said.
In a statement to The University Times, Órlaith Hennessy, the chairperson of DUGES, said that the society doesn't "know fully what happened". Hennessy said she estimates the date of the robbery was September 30th. The cashbox in question contained around €25.
"We didn't have much in it but money was taken last year too", she said. "The CSC have changed the room lock now because there was a lot of keys in circulation apparently."
In an email statement to The University Times, CSC Chairperson Lee Campbell said: "It is extremely unfortunate that these incidents have occurred, and we have liaised with Estates and Facilities to have locks changed."
"We have also reminded societies again of the relevant CSC policy, namely that given the large number of shared rooms and the nature of a city-centre campus, these rooms cannot be considered secure areas."
"As such", Campbell said, "money should not be left in society rooms, and should instead be lodged via the external lodgement machine available 24/7 at the Trinity branch of Bank of Ireland".
"Equally other valuables should not be left in society rooms, and we encourage societies to talk to us to find appropriate solutions."
Many societies, as well as the Trinity College Dublin Students' Union's (TCDSU) sabbatical officers, have offices in House Six. Anyone with a student card has 24-hour access to House Six.