Dublin University Football Club (DUFC) Men fell to their second defeat in as many games this weekend in Division 1A of the All-Ireland League, losing out 30-19 to rivals University College Dublin (UCD).
UCD set the pace on their home ground against a DUFC side smarting from last week's home defeat to University College Cork (UCC). With only three minutes on the clock, Andy Marks set up Jonny Guy to dive over the try-line to give the host an early lead.
Trinity tried to settle into the game after the setback, but errors hindered their progress. UCD were soon over the line for a second try, but it was disallowed by referee Chris Busby after he spotted an infringement.
ADVERTISEMENT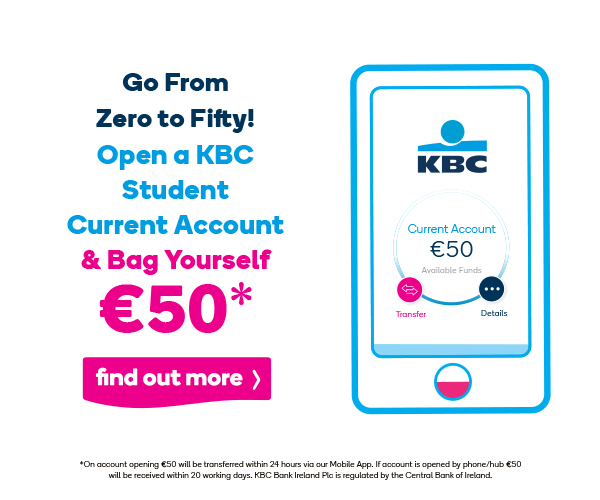 Midway through the half, Trinity began to enjoy some possession, with Hugh Twomey leading the charge for the away side. Colm Hogan found himself in the UCD 22 after fending off some heavy UCD tackles. DUFC were in a good position, and they made it count when Johnny McKeown found room to crash over. Michael O'Kennedy slotted over the conversion to make it 7-5.
Enthused by their hard-fought lead, Trinity came again for blood. This time Max Kearney touched down off a Trinity maul, stretching the lead to seven.
But UCD responded immediately, cutting short any Trinity celebrations. Marks, again in the thick of the action, skipped through the DUFC backline with ease to cut the visitors' lead to two, and David Moran converted to level it up.
Both sides showed promise in attack, and DUFC came close again as the game edged closer to half-time. Despite a number of half-chances, the sides went into half-time even.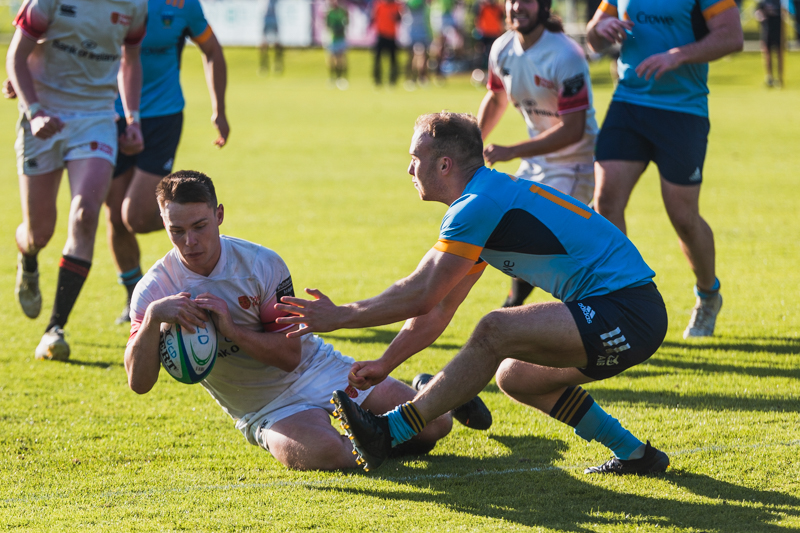 The second half was slow to get going, with UCD enjoying the lion's share of possession. Trinity looked to break their dominance, with Ronán Quinn seeking to make ground down the flanks. UCD were quick to halt the offensive, pinning Trinity back.
As the game dragged on, UCD tightened their squeeze on the tie. They enjoyed an extended period of possession in the Trinity 22. Moran attempted an ambitious cross-field kick to force a score, but James Fennelly made a crucial interception to deny the hosts.
Despite the extended period of play contained to the Trinity 22, all UCD could muster from their dominance was a penalty, scored by Moran.
Trinity were finally afforded some breathing room heading into the latter stages, adding urgency to their play and pushing for a try against the run of play. Fennelly was instrumental in orchestrating a move that set DUFC captain James Hickey free to dive over. Fennelly converted to restore Trinity's lead.
The finish line was now in sight for DUFC. After weathering a storm that had made UCD look likely to emerge victors, Trinity's rugby players found themselves in an improbable lead.
But the hosts weren't finished and with not long remaining they punished Trinity with two quickfire tries. First, centre David Ryan was stopped short at Trinity's try-line by a number of white shirts, but Tom Tracey picked and drove over to put UCD ahead 23-19.
Soon after, Marks was in for his second try, ending the game as a contest. Moran's conversion proved to be the final score of the match, leaving UCD 30-19 winners.
DUFC return to College Park next week, where they will face Garryowen. Trinity will be hoping for a repeat of last year's comprehensive victory over the Limerick side as they continue to search for their first AIL victory this season.
DUFC: Colm Hogan, Ronan Quinn, Luis Faria, James Hickey (captain), Hugh Twomey, Michael O'Kennedy, Louis O'Reilly, Bart Vermeulen, Mark Nicholson, Aziz Nasar, Arthur Greene, Joseph McCarthy, Johnny McKeown, Max Kearney, Patrick Nulty.
UCD: Tim Carroll, Jack Ringrose, Andy Marks, David Ryan, Eoin Barr, David Moran, Tom Foley, Emmet Burns, Sean McNulty, Evin Coyle, Tom Treacy, Cian Prendergast, Jonny Guy (captain), Alex Penny, Stephen McVeigh.