Two Trinity researchers are among six recipients of a €25 million grant from Science Foundation Ireland (SFI) to support new research infrastructure.
Prof Kingston Mills and Prof Mani Ramaswami, researchers based in the Trinity Institute of Neurosciences, will receive funding to support high quality research activities and innovation in areas of strategic priority across a variety of disciplines.
The funding is a part of SFI's Research Infrastructure programme, a segment of the government's Future Jobs Ireland initiative.
ADVERTISEMENT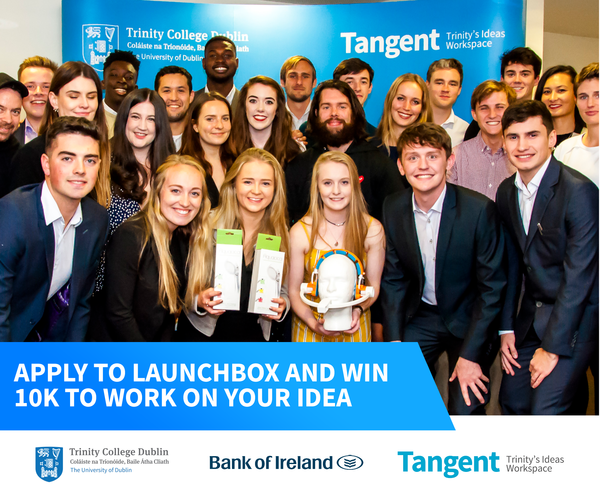 Mills will receive support for a project based on next-generation flow cytometry (the measurement of the characteristics of cells) and single-cell gene analysis. The infrastructure is the only of its kind in a biomedical research institute or a hospital site in Ireland, and will significantly enhance Trinity's cytometry suite capability, enabling rapid analysis for clinical samples.
Ramaswami will receive funding for the development of a new MRI scanner, which will allow Ireland to lead in neurodevelopmental research on infants and children, as well as in ADHD, depression, psychosis and Alzheimer's disease research.
Announcing the awards yesterday, Minister for Business, Enterprise and Innovation Heather Humphreys said: "I am delighted to announce this significant investment under Future Jobs Ireland. The quality of research being undertaken in Ireland today is testament to our world-class research community."
"This talent combined with the support provided through programmes like this one maintains our reputation as a great place to do business and work", she said. "The successful projects are at the cutting edge of innovation and are helping us to achieve our goal of preparing now for tomorrow's world."
In a press statement, Dr Ciarán Seoighe, Deputy Director of Science Foundation Ireland added: "To allow researchers to meet the evolving challenges both globally and domestically we must ensure that they have the cutting-edge infrastructure required for their research to positively impact our economy, society and environment."
Alongside the two Trinity recipients, Dr Timothy McCarthy of Maynooth University, Dr Graeme Maxwell of the Tyndall National Institute in University College Cork, Michael Gillooly from Marine Institute and Prof Walter Kolch of University College Dublin were awarded research funding.
The funding will go to research areas such as autonomous technology data, from which driverless cars can be developed, as well as oncology research and sea-level science.