A march organised by the Union of Students in Ireland (USI) to protest the increased costs of attending third-level institutions has been called off due to the adverse weather conditions forecast for the day.
Hurricane Lorenzo, a category two hurricane currently situated 3,000 kilometres south west of Ireland, is expected to bring high seas, severe winds and heavy rain from midday on Thursday, when the march is due to take place.
In a press statement, USI president Lorna Fitzpatrick said the decision was made with a "heavy heart".
ADVERTISEMENT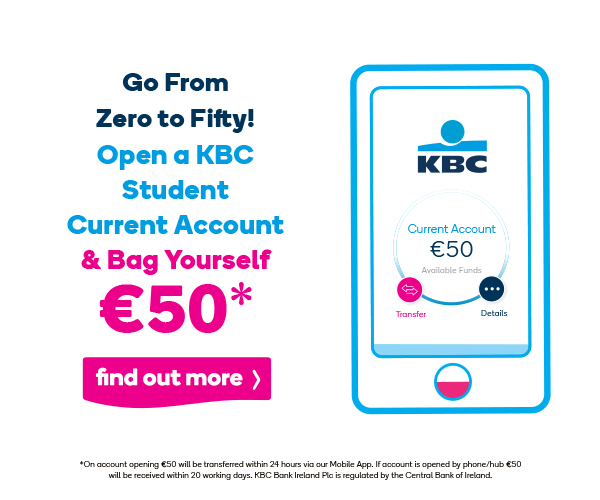 "Due to the unforeseen hurricane Lorenzo headed our way, we must alter plans for the National Demonstration to Break the Barriers, originally scheduled for October 3rd", she said.
"The core values of the national student movement is to protect and defend all 374,000 students that we represent, and we refuse to take any unnecessary risk when there is such a dangerous potential weather forecast ahead", she added.
"We cannot risk students from the far west or south being able to get home Thursday evening as Met Eireann reports the hurricane is likely to hit at 12pm on Thursday."
Fitzpatrick continued: "We are a national organisation, and we will not hold a national demonstration without all of our members being afforded the opportunity to attend and have their voices heard."
Over the past two weeks, USI representatives have made over 75 visits to various campuses across Ireland to promote the march, which is part of their Break the Barriers campaign.
In a statement to The University Times, Trinity College Dublin Students' Union president Laura Beston said: "We are disappointed that the march will no longer be taking place this Thursday but ultimately student safety comes first. As Met Eireann predict that the storm will hit Dublin at 12pm when the march is due to begin it was decided that it is unwise to continue with the march."
"Whilst this is unfortunate considering the amount of effort that went into promoting the march, the campaign to break the barriers is a year long campaign, and was always planned to be."
"USI & SU's are planning an alternative action pre-budget day that will be announced in the coming days. We will be doing all we can as a union to ensure that this publicity and mobilisation does not go to waste. We will be doing all we can on Thursday to get our message to the government, storm or no storm."
The campaign is calling on the government to provide fairer access routes to higher education, in the form of grant increases, affordable accommodation and improved transport routes for students.
The national student movement has recorded almost 170 lobbying instances on this campaign in the last 3 month from the USI Pre-Budget Lobby Day to individual meetings with TD's and Senators.
In their pre-budget submission, the USI called for affordable student accommodation, publicly funded education, an increase in SUSI Grants, reform of the Back to Education allowance and affordable transport for students.